UPDATE: Moss Point police officer fired following internal investigation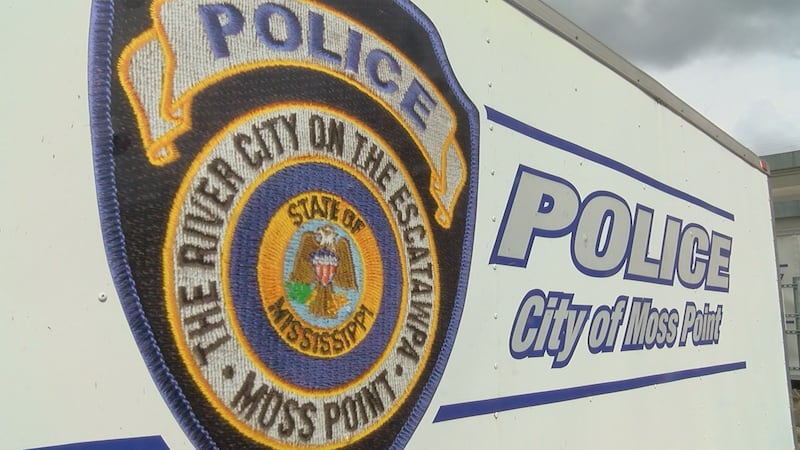 Published: Mar. 15, 2022 at 10:35 AM CDT
MOSS POINT, Miss. (WLOX) - Moss Point Police Chief Brandon Ashley says there's no room in his police department for dishonesty. That's why he's recommending one of his officers be terminated following an internal investigation into allegations of theft.
Tuesday night, the officer in question was fired from his position, according to Moss Point Mayor Billy Knight.
"I just want the public to know we're trying to bring back trust in the community," Knight said. "Whenever an officer does something that isn't appropriate that violates that trust we're going to act on it, that goes for anybody in the police department. We have to act on it because we have to build the trust of our community and get the image of our community right. These kind of things when an officer violates that trust, it affects who we are and that's not who we are."
It all started on March 4, 2022 when Chief Ashley learned from another law enforcement agency that a Moss Point officer was accused of taking property and converting it to his own use. The theft allegedly happened the week before when a person was being booked on drug charges.
An internal investigation began immediately, even though the person who was arrested never filed a complaint against the officer. Ashley said the investigation revealed that while the arresting officer was doing paperwork, the accused officer had in fact taken property out of the suspect's personal property bag.
"There is no room in the police department for dishonesty. We hire officers with the belief that they can be trusted with not only sensitive information, but also property and other items that come into their possession by virtue of their office. These men and women are held to a high standard, and they know they are accountable for their actions. Unfortunately, there is occasionally an officer who violates their oath of office. When these officers are identified they will be quickly removed from their position of trust," Chief Ashley said.
The officer was on administrative leave pending action by the Moss Point Board of Aldermen. In addition to the internal investigation, a criminal investigation is underway by the Jackson County District Attorney's Office and the Mississippi Bureau of Investigation.
If you have any information that could help investigators, you're asked to contact the Moss Point Police Department's Internal Affairs officer at 228-474-3660. You may also leave an anonymous tip with Crimestoppers by calling 1-800-787-5898.
Want more WLOX news in your inbox? Click here to subscribe to our newsletter.
Copyright 2022 WLOX. All rights reserved.