Daughter throws mother a surprise parade for lupus awareness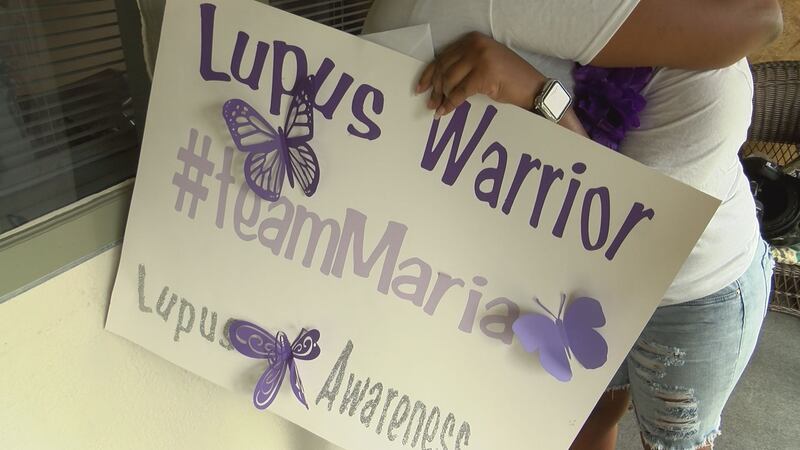 Updated: May. 15, 2020 at 9:18 PM CDT
GULFPORT, Miss. (WLOX) - Normally at this time of year, lupus warrior Maria Dallas would be hosting an event for lupus awareness.
"I bring people together, we eat, we socialize, and I try to tell people what's going on and bring awareness to lupus," she said. "I do it every year."
Amid the pandemic, this year's get-together wasn't possible.
"This year it was canceled due to COVID-19, but we usually try and do a walk where everyone who has lupus and their family and friends come out and walk," she said.
That didn't stop her daughter from organizing a surprise parade down the street, a secret well worth it but not too easy to keep.
"It wasn't that hard for me, but everybody else wanted to tell her so badly," said Maria's daughter Chelsie. "My grandma slipped and said it like three times."
After the surprise held up, Maria felt the support and love of the world, even in the grimmest of times.
"My heart is going like a thousand right now. I didn't know I had this many supporters," Maria said. "This is what I'm talking about. This is what I want everyone who has lupus to feel the love I feel today. This is wonderful, this is everything."
May is Lupus Awareness Month.
Copyright 2020 WLOX. All rights reserved.