South Mississippi brewery now making hand sanitizer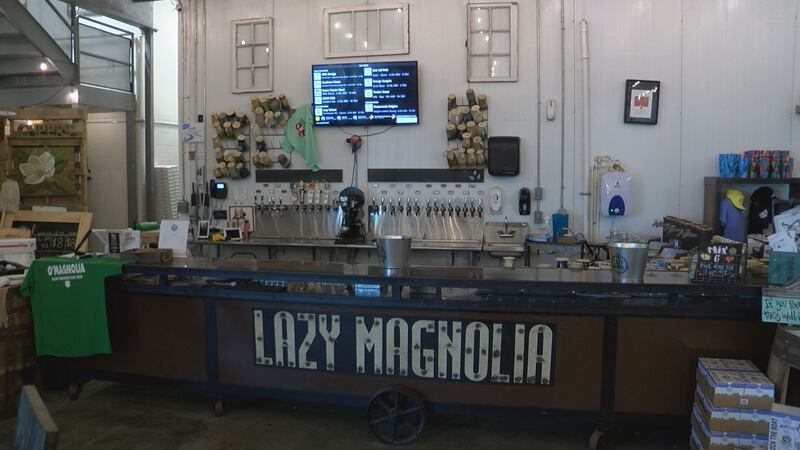 Updated: Mar. 17, 2020 at 12:02 PM CDT
KILN, Miss. (WLOX) - While Lazy Magnolia Brewing Company is known for its beer and its pizza, they're now rolling out two new items: rain water, and hand sanitizer.
The innovation came after staff members noticed a shortage of sanitizer around town. After realizing they had the necessary items to make it, they quickly found a solution to help out their community in a time of need.
"Our own staff said we can't find hand sanitizer anywhere. Whole management crew got together on Friday of last week and said hey, can we do something about this?" co-owner Mark Henderson said. "Can we support the community? We managed to figure out how to make that happen. We said look, we have this raw material, we absolutely can convert it into hand sanitizer. This is an opportunity for us to come together, not lose our minds and not get crazy. We all have the things that we need as a community to make ourselves safe and to really embrace one another. And this is just an opportunity for us to do that."
The sanitizer can be bought pre-packaged for $20 or you can bring your own container and purchase it for 75 cents per ounce. The water is being sold for $1 per bottle at the brewery, which is located at 7030 Roscoe Turner Road in the Kiln.
Copyright 2020 WLOX. All rights reserved.