3 On Your Side Investigates: Access Denied
Published: Aug. 23, 2017 at 10:56 PM CDT
|
Updated: Aug. 24, 2017 at 8:49 AM CDT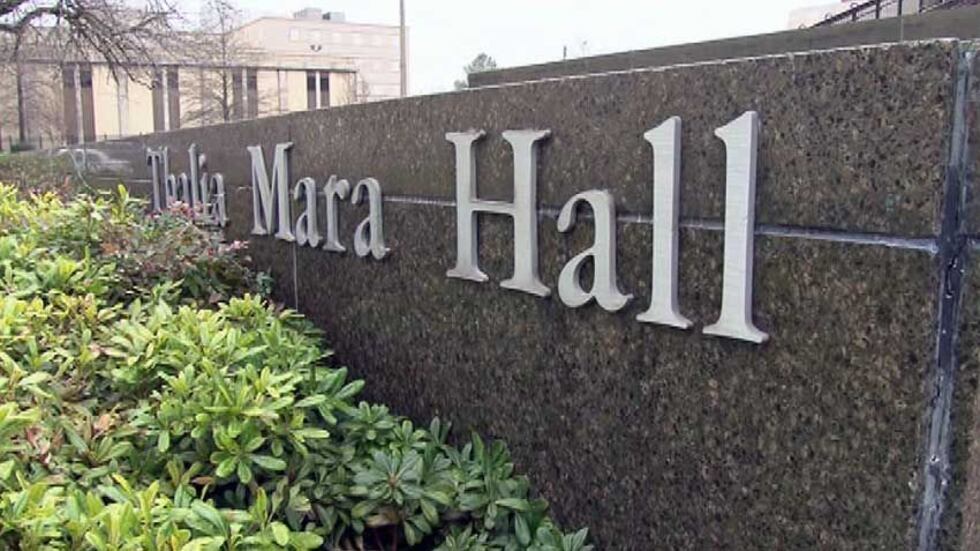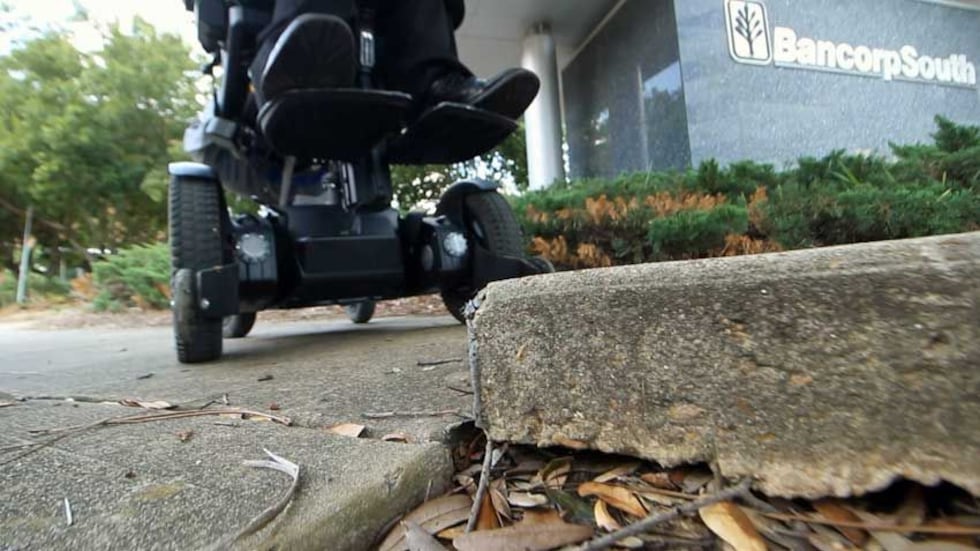 JACKSON, MS (Mississippi News Now) - Six years ago, Jackson city leaders drafted a plan to finally bring the Capital City in compliance with the Americans with Disabilities Act. Now we're learning that most of those changes to sidewalks, bus stops and buildings haven't even been started yet.
"Crossing the street near my apartment complex is tough," said resident John Chaplain.
Each day, Chaplain goes downtown, a mile-and-a-half trek he calls essential to his quality of life.
Most days, though, he's just trying to stay alive by navigating the twists and turns of a sidewalk system working against him.
"People, they honk at me. They don't realize why I'm in the street because they think the sidewalks are accessible. And believe me, Jacksonians: I wouldn't be in the street unless I had to be," added Chaplain.
Those obstacles include sidewalks without curb ramps, sections overgrown with debris and dirt, and even utility poles placed in the middle of a walkway, making it almost impossible to navigate.
And so, Chaplain's faced with the alternative; driving in the street.
"I have to dart in and out of traffic all the time," Chaplain continued. "My fear is always that my life is gonna be cut short because of the infrastructure problems that exist."
He's not alone. For thousands of Jacksonians with disabilities, it's a daily, sometimes deadly, battle.
Since 2009, three people in wheelchairs have died in Jackson after being hit by oncoming traffic, according to disability advocate Scott Crawford.
"We're losing citizens. You know, people are being hit by cars," said Crawford. "I know several people who've been hit and killed in wheelchairs just in the last six, seven years, here in Jackson. That's unacceptable."
The Americans with Disabilities Act became law in 1990. The federal government gave Jackson leaders five years to develop and implement a plan, but it never happened.
Finally in 2011, two decades later, city leaders drafted an ADA Transition Plan, which would address compliance issues in more than two dozen city buildings and hundreds of sidewalks, bus stops and intersections.
The thorough, 695-page plan, contained exhaustive research, cost estimates, and studies.
City leaders finally approved the Transition Plan in 2015, but not before cutting out hundreds of pages worth of city department and intersection evaluations.
"We in the ADA community often hear, 'We hear you, we understand,' but you know, I'm a psychologist by training. I believe behavior, not words," said Crawford. "Words not so much. Behaviors count. Actions count, and that's what I believe."
Three On Your Side wanted to see how much had been done, so we went to some of the facilities that needed the most work.
First on the list. the Arts Center. Very quickly, we realized little had been done.
The most obvious accessibility issue here: the elevator cab, which would need to be bigger and have safety systems for those who board.
The estimated cost for the elevator alone: $103,000. The current design can barely fit a wheelchair.
A few changes have been made, though. Workers installed an accessible water fountain on the first floor, and some bathrooms showed evidence of being upgraded for wheelchair access.
Most of the items for that building hadn't been touched, though. Same goes for many of the community centers in the city, too.
Thalia Mara Hall stands alone as the only building in that ADA Transition Plan which had major repair work done to improve accessibility.
"We have renovated it, we have improved its accessibility," said Crawford. "You know, it has accessible bathrooms now. It has that concourse in the middle."
Three On Your Side contacted Sam Gleese, ADA coordinator for the city, last week to ask how much progress had been made on the Transition Plan.
Days later, Keyshia Sanders with the mayor's office told us the request would be answered by the Public Works department, but they've not yet sent anything in response.
The Transition Plan indicates that repairing the other 23 facilities would have cost Jackson more than $2 million, but that's a 2014 estimate. Adjust for 2017, and that total increased by more than $100,000.
Crawford serves on Jackson's ADA Advisory Council. He says the city is progressing but at a snail's pace.
"It's tortuously slow," said Crawford. "We'd be doing a whole lot better if they would just respond to the existing complaints from real people with disabilities in a timely fashion."
He tells us he's filed dozens of them himself since 2007, most of which have never been resolved.
"In 2008, people in the disability community had to file a federal lawsuit just to get on the buses here because we did not take care of our buses," added Crawford.
Now, he said, the buses are accessible, but the sidewalks to get to those bus stops are not.
In some cases, ramps aren't usable because they're built improperly, like the curb ramps at Union Station.
"That's discrimination. That's what discrimination is," said Crawford. "When we provide a service to some people to the exclusion of other people based on something as simple as ability. That's wrong. We're better than that."
John says his concern goes beyond safety, though. He wants a better life for himself, employment opportunities, and a stable future.
"The city has come a long way, but we have a long way to go, and we need the proper leadership to understand that guys like me want to transcend their disability on a daily basis," added Chaplain. "We don't want to sit at home and collect government benefits."
For Crawford, it's a race against time. He acquired multiple sclerosis at age 33, and he knows that Jackson's aging population will increase over time, leading to more people with disabilities just trying to make it.
"It's clinical denial. We live in denial," said Crawford. "We'd like to think that we're going to stay healthy all our lives. We need to come out of our shell of denial and realize that this is going to affect us or somebody we care about."
Copyright 2017 MSNewsNow. All rights reserved.