SPECIAL REPORT: From Mississippi to Rio, an athlete's dreams come true at the Olympics
Published: Aug. 12, 2016 at 12:20 AM CDT
|
Updated: Aug. 12, 2016 at 1:32 PM CDT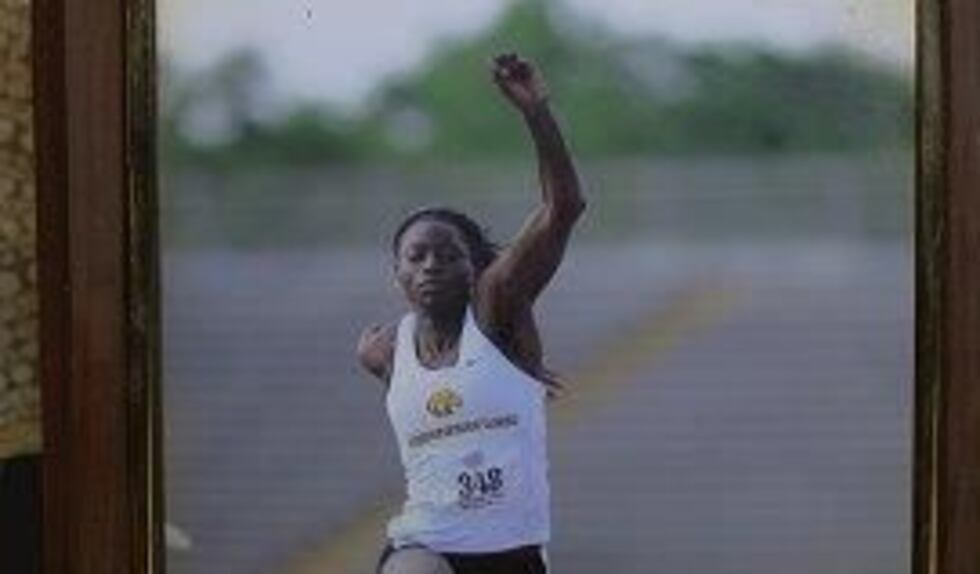 JACKSON, MS (Mississippi News Now) - Tori Bowie is fast on her feet and her family says she always has been. She's traveled around the globe, including Beijing, where she won a bronze medal in the 100 meter world championship last year.
On Friday night, the track and field star will shine as she represents this country at the Rio Olympics. Quite a leap for a little girl from Sandhill, Mississippi.
Tori Bowie's home in Sandhill is filled with pictures, awards; the pride and joy of her grandmother, Bobbie Smith who raised her and her sister Tamara.
Smith said, "It makes me think about no matter how bad things can get or start in your life or be in your life, it's still good things that can come out of it."
Bowie started out playing basketball, a sport she shared with cousins -- most of them males who did not give her a pass.
"My oldest son had set up a basketball goal out there, like over there," her grandmother told us. "And they'd be out there in the dirt, bare feet, playing ball."
"They just, they never took it easy on me, you know," said Tori. "Never let me win. Made me tough."
Bowie and her sister played basketball and won back to back state championships.
Angie Reynolds was Bowie's first track coach. In fact she started the track program at Pisgah High School.
Reynolds, who is now an assistant principal at Northwest Rankin High School, says Bowie's track career was almost cut short due to a wardrobe malfunction.
"They were so used to wearing the long basketball shorts that they are comfortable in, so when I ordered the track shorts they didn't want to run," said Reynolds. "Tori said she is not gonna run."
"I just thought we were too young for our butts to be showing, you know," said Tamara Bowie, Tori's sister.
Their grandmother says she was determined that Tori and her sister would have a good, stable home.
"Like we didn't have much, but we managed," said Tamara.
"My grandmother told me a long time, ago I don't care if you're sweeping a porch for a living. She said, you need to do your best.  So I've lived by that every single day," added Tori.
Tori had to sit out of the last Olympics and says the hardest part was waiting another four years to represent this country in the sport she credits with helping her dream big.
"I missed the Olympic trials because I broke my jaw and I had to go, I had to have the surgery the same day I was supposed to fly out," said Tori. "So I remember sitting at home and watching the Olympics on the television four years ago and I was anxious and motivated you know. And I've been holding it in for four years and the moment is finally about to come and I'm so excited."
That moment happens Friday night, and Tori is hoping it ends with her taking the gold and hearing the National Anthem.
"Its not about where you're from you know," said Tori. "It's just about where we're trying to go and what we're trying to accomplish. And I'm trying to be that person, to show everyone there that it is possible."
The first race for Tori Bowie is Friday night. She will run in the 100 meter. The semi finals and final will be held Saturday night.
Monday, it is the 200 meter race. The semis will be held Tuesday, the final Wednesday. Round one of the 4 x100 relay is set for Thursday with the final Friday. The University of Southern Mississippi graduate is hoping to bring home 3 medals.
To cap off the month Tori will celebrate her 26th birthday on August 27.
Copyright 2016 MSNewsNow. All rights reserved.