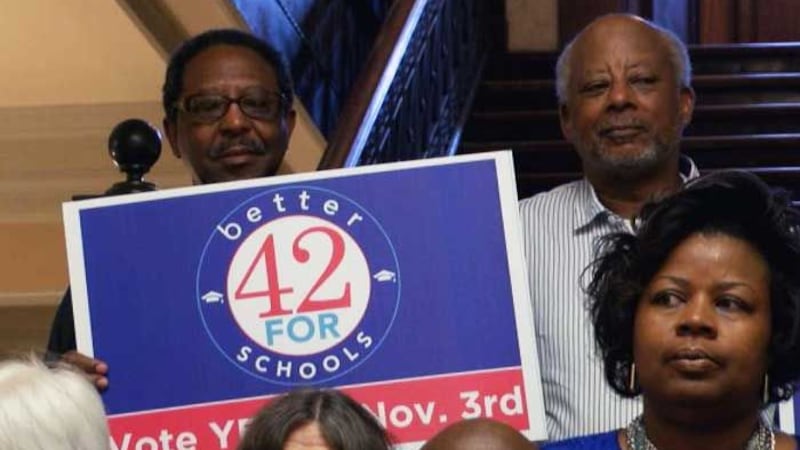 Published: Nov. 4, 2015 at 4:57 AM CST
|
Updated: Nov. 4, 2015 at 5:00 AM CST
JACKSON, MS (Mississippi News Now) - Initiative 42 has failed by 51-49%, or a margin of around 18,000 votes. Those are the totals with 90% of the vote counted. Associated Press called it just before midnight.
The way the initiative was set up, voters had to decide whether they wanted to change the constitution, then decide between two competing initiatives.
Initiative 42 defeated 42A by almost 100,000 votes, but that became a moot point when 51% of those voting decided the constitution should not be changed.
Copyright 2015 MSNewsNow. All rights reserved.