Walt's Look Around: Dazzled by the Delta
Published: Jun. 19, 2012 at 8:51 PM CDT
|
Updated: Dec. 26, 2012 at 7:29 PM CST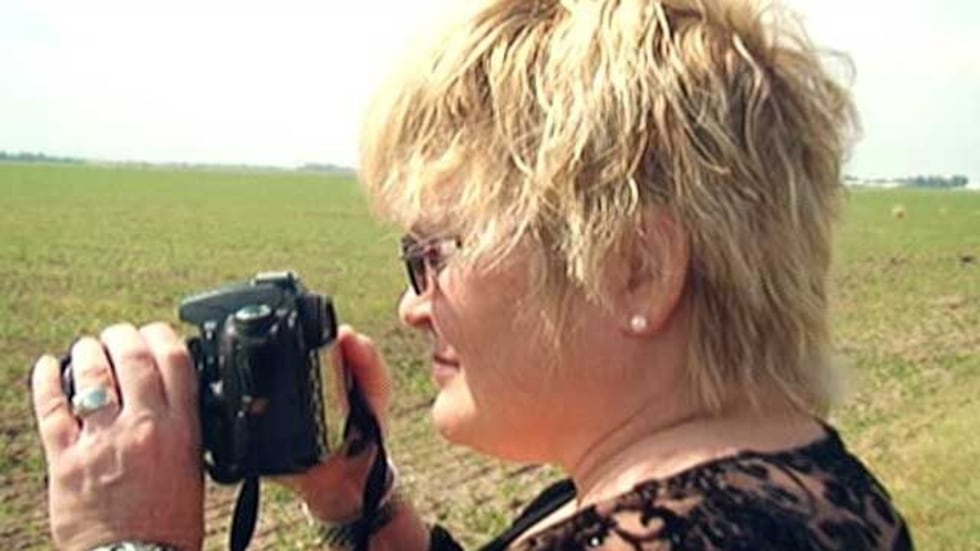 I like to do this from time to time, talk to a painter or a photographer and get their take on Mississippi. Sarah Beaugez is a relative new-comer to the Delta who loves what she sees.
"There's just something about it when you come" said Sarah. "When you go over that last ridge whether you're coming out of Yazoo City or you're coming out of the hills over in greenwood or Memphis." And you drive down into the flatness of the Delta, all of a sudden you see things that you otherwise wouldn't or couldn't see because of trees, especially if you come from some area of the rest of the state that is treed. "
Sarah lives in Cleveland now, but she grew up on the coast at Ocean Springs. Her first introduction to the Delta was when she came to see Delta State University in the middle of winter one year.
"And it was freezing cold and it was bleak" said Sarah.
Then a couple of years ago she moved back to the Delta after emerging from a particularly difficult time, and she brought her camera and her eye for subject matter.
"When I came back to the Delta there was just something that just drew me to seeing color again" said Sarah. "And when I started seeing color again is when the world just came alive, and the Delta has been a huge part of that."
Now, for those of us who grew up in the Delta, we might not think that it's particularly colorful. But that is because we are too familiar with it, or we aren't looking at it with the right attitude.
You know, I pass that a million times and I've never seen it" added Sarah. "Well, isn't that the way it is with life? Usually, no matter where we are, you know, we can pass things a million times. It's just I'm seeing it with fresh eyes. And I'm learning things that I've never learned before. I don't know how I see it, but I do. And I see the old and I can just about find the good in anything. And that's, you know, when you're looking for the good in something, usually you can find it. I mean it's the rare exception that you can't.
Maybe that's what we really need when we think we need something new in life. Just look at the old in a fresh way, like Sarah Beaugez does in her photography of the Delta.