Advocacy group calls for clemency in Puckett execution
Published: Mar. 19, 2012 at 11:16 PM CDT
|
Updated: Feb. 19, 2013 at 5:06 AM CST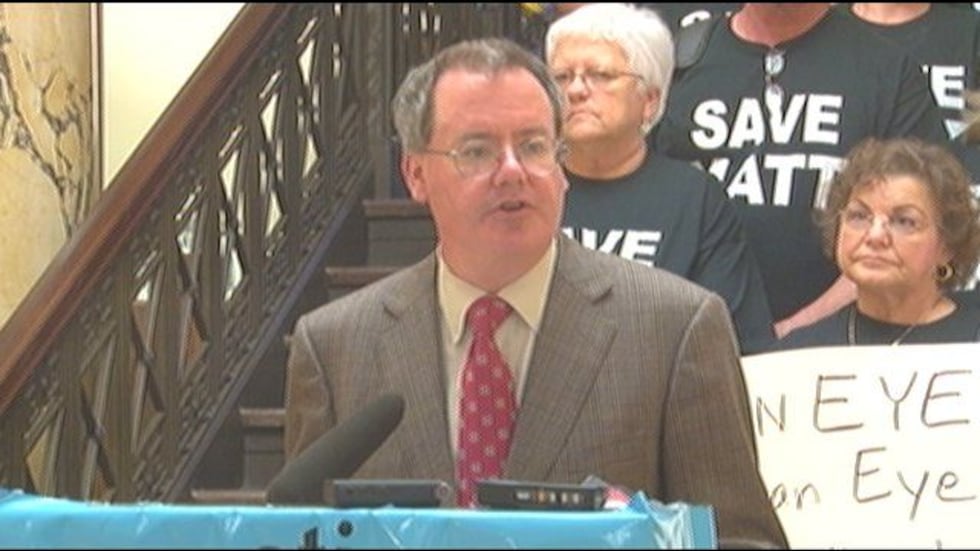 JACKSON, MS (Mississippi News Now) - Thousands of people have signed an online petition seeking to block the execution of death row inmate Larry Matthew Puckett.
Puckett is scheduled to die by lethal injection Tuesday at 6:00pm.
Puckett was convicted of sexually assaulting and killing his former boss' wife when he was 18 years old.
His lawyers petitioned the U.S. Supreme Court last week to block the execution.
A group opposed to capital punishment spoke out Monday at the State Capitol.
Mississippians Educating For Smart Justice want Governor Phil Bryant to grant clemency to Puckett as well as condemned killer William Mitchell.
"Neither of these men, William Mitchell or Matt Puckett, have had a fair trial," said Attorney Jim Clark. "Neither of them have had a real appeal. It's time to quit hiding behind this fraud and accept the fact that our system is deeply flawed. And these two cases prove it."
As of Monday, there were nearly 4,500 electronic signatures on a petition called "Save Matt Puckett - Stop an innocent man from being executed".
Copyright 2012 WLBT. All rights reserved.