Group spotlights sex offender's working at local drug store
Published: Dec. 18, 2011 at 3:16 AM CST
|
Updated: Feb. 18, 2013 at 10:32 PM CST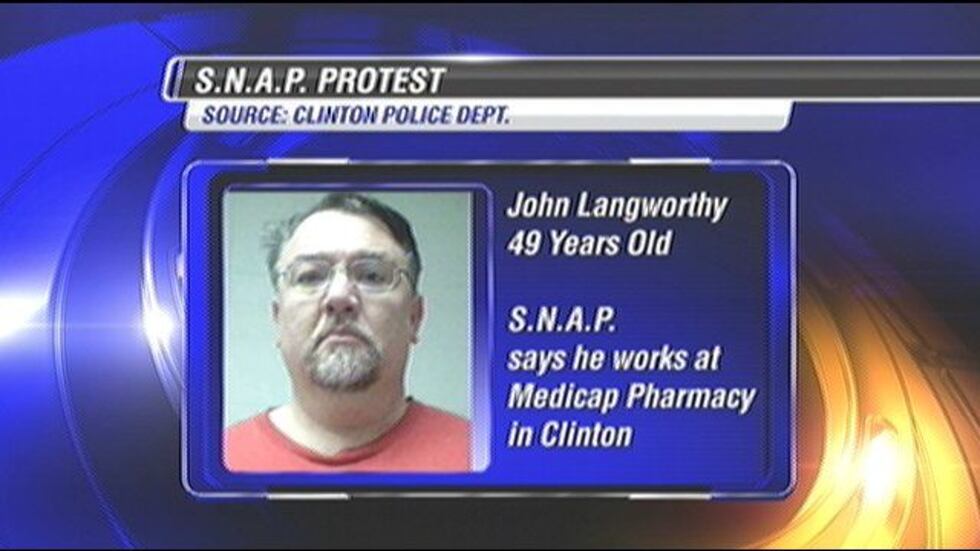 CLINTON, MS (Mississippi News Now) - A local support group for victims of sexual abuse is concerned that an indicted sex offender is working at a Clinton drug store.
The survivors network of those abused by priests issued a statement today saying that John Langworthy is currently working at the Medicap Pharmacy on Northside Drive in Clinton.
Langworthy faces a multiple-count indictment on sex abuse charges. The pharmacy's owner would not confirm nor deny the group's claim that Langworthy is an employee.
"The lady that called us was alarmed that he was working here. If she was alarmed, I'm alarmed and I know the children that are out there suffering in silence, they're alarmed and they would be alarmed," said Mark Belenchia, S.N.A.P Protester.
Members of the organization say they plan to contact the pharmacy board and question the legitimacy of Langworthy's certification that allows him to work at the Medicap Pharmacy in Clinton.
Langworthy is free on $500,000 bond. His case has been delayed until the spring of next year.
Copyright 2011 WLBT. All rights reserved.