Francis the 'miracle puppy' could win CARA $10K
Published: Aug. 11, 2011 at 7:26 PM CDT
|
Updated: Feb. 18, 2013 at 9:58 PM CST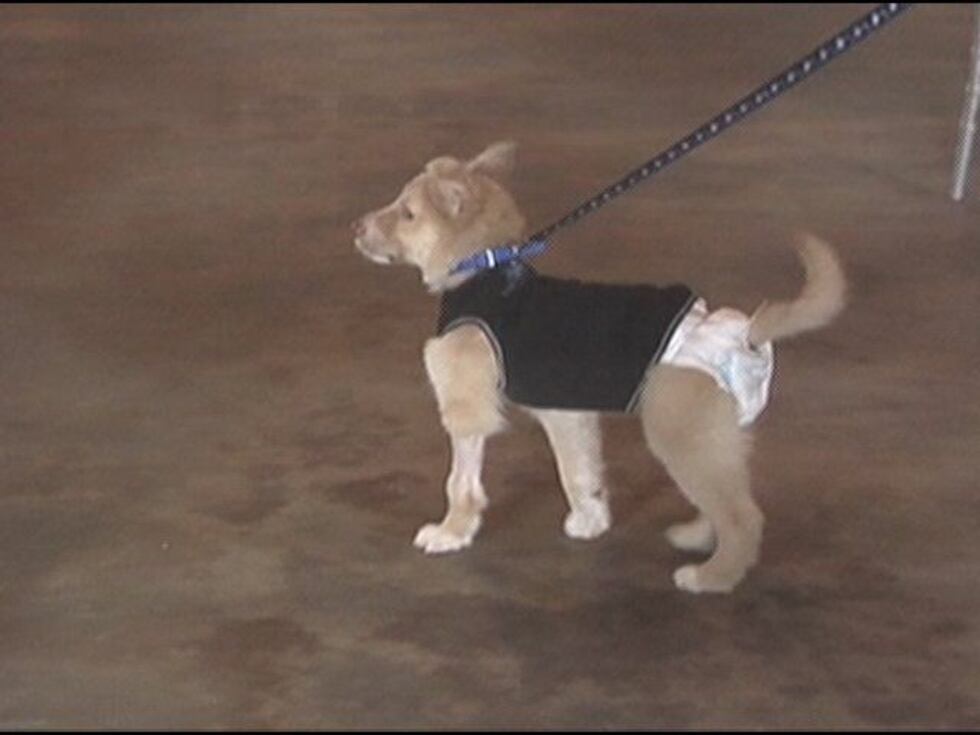 You may recall our stories about Francis the miracle puppy. He was found in a cardboard box next to a dumpster during a freezing rain back in February. Francis was given a second chance at life by volunteers at C.A.R.A. Now he is the lead dog in a contest that could mean thousands for the no kill shelter in Jackson.
Left for dead, good Samaritans noticed the puppy had shallow breathing. He was in a coma, on the brink of death. He was taken to the shelter where Lynn Shaw and others attended him around the clock. "You're going to make it. You're going to make it." He couldn't bark. Even move. But after weeks in ICU, physical therapy and tender loving care Francis rebounded.
A "human" Physical Therapist, Kim Middleton donated her time for treatment. "He started seeing movement in his back legs, then he could walk a little bit on his own." The Shelty mix became a rallying cry for Mississippi's animal abuse law that passed the Legislature. A poster pooch with bright blue eyes and big ears, Francis' story of abuse brought strangers together. He has his own Facebook page with 800 members. Thursday Lynn said, "I think that has really touched a lot of people and to see where this little puppy came from and to see where he is now."
And now Francis is ahead of the pack in a nationwide contest that can mean big bucks for Community Animal Rescue and Adoption. Lynn was one of his caregivers and could not be happier. Facebook members can"like" www.fuzzynation.com. Then find the Super Model photo contest and click on Francis' picture. He's wearing a signature C.A.R.A. bandana.
"We're in the running to win $10-thousand dollars." Francis surpassed 1-thousand votes from his fan club after 1:00 p.m. Thursday afternoon on the site. Supporters says this southern pup is leading the contest. "It's a daily voting and it only lasts 10 more days."
C.A.R.A. supporters hope followers will friend FuzzyNation's Facebook link and vote daily. The deadline is August 21.
Animal lovers believe Francis is now giving back to the shelter that gave him a second chance at life.
We'll keep you posted on the outcome. To vote log onto this link: http://www.facebook.com/#!/fuzzynation?sk=app_117170818364057
Copyright 2011 WLBT. All rights reserved.