Sports Anchor/Reporter
Memphis, TN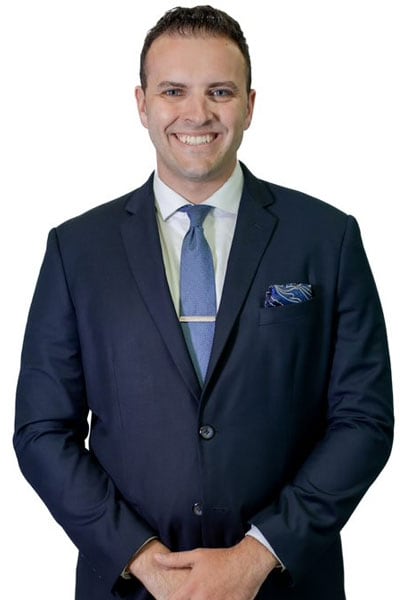 Matt Infield joined the Action News 5 team as a sports anchor/reporter in June 2022. He's excited to arrive in the 901 during an exciting time for sports at all levels across the area.
Matt comes to Memphis after spending nearly four years at our affiliate station, WSAW-TV in Wausau, Wisconsin. His time in Wausau was highlighted by his coverage of one of America's most iconic teams, the Green Bay Packers. He's been to Lambeau Field more times than he can count.
Other moments that stick out from his tenure in Wisconsin include being in Milwaukee the night the Bucks won their first NBA championship in 50 years, as well as covering a Division-III Frozen Four and championship winner in 2019.
Matt is a native New Yorker who grew up half an hour outside New York City on Long Island. He graduated with a broadcast news degree from the University of South Florida in Tampa, a city he considers his second home.
Despite his New York roots, Matt's favorite sports team of all is the St. Louis Cardinals, and he's very happy to be in an area where they have so much support. It's a good thing he roots for an organization with such a winning tradition, because the other teams he roots for all bring him pain: The New York Jets, New York Knicks, and New York Islanders. He's also a big motorsports fan.
Matt enjoys spending his down time with friends and family, watching sports, and finding new places to eat and drink. He considers himself an amateur barbeque snob and wants to try as many different BBQ places as possible around Memphis. Feel free to give him any and all recommendations.
If you have a story idea for Matt or just want to say hello, feel free to email him or reach out to him on Twitter.
Updated: May. 27, 2023 at 10:47 PM CDT
|
Last year's game raised $10,000 for Olive Branch athletics. This year, he's trying to take it to another level by adding a women's alumni game and a dunk contest.
Updated: Jun. 27, 2022 at 2:12 PM CDT
|
The Ole Miss Rebels are back in Oxford after winning the 2022 Men's College World Series.