FROM THE VAULT: Wind affects outcome of 1983 Egg Bowl
Unforgettable gust of wind stuns Ole Miss and Mississippi State
Published: Nov. 21, 2023 at 1:17 PM CST
JACKSON, Miss. (WLBT) - As Ole Miss and Mississippi State prepared to meet in the annual Egg Bowl football game in 1983, everyone knew it was windy outside. But no one could have predicted the role the wind would play in the game and in Egg Bowl history.
The stands at Veterans Memorial Stadium were packed, and the game was tight.
Ole Miss struggled at first but then had an explosive fourth quarter. In the final 30 seconds, Ole Miss was winning by one point -- but State was in field-goal position and had what appeared to be an easy chance to re-gain the lead and win the game with a simple 27-yard kick.
Freshman kicker Artie Cosby did what he'd practiced a thousand times. The ball went up and appeared to be going straight through the uprights. But then came the wind, a gust so strong it stopped the ball and dropped it back to the ground, just shy of the goalposts.
Ole Miss would keep the lead and win the trophy.
"I've never seen a kick respond like that before," said MSU head coach Emory Bellard in the locker room after the game. "It's like somebody was standing over there saying, 'No, you're not going through, because Mississippi State's not going to win this son of a gun.'"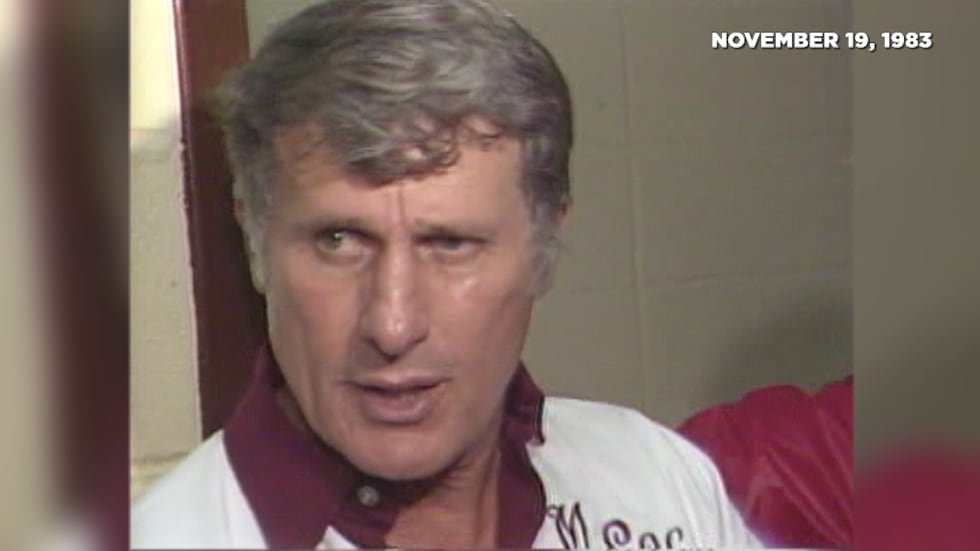 Cosby, whose execution had been near-perfect, was stunned.
"You're supposed to keep your head down when you kick," he told WLBT after the game. "I knew I'd hit it straight, and I thought it'd be good, but then you look up, and I saw it coming back, and you really feel sick when that happens."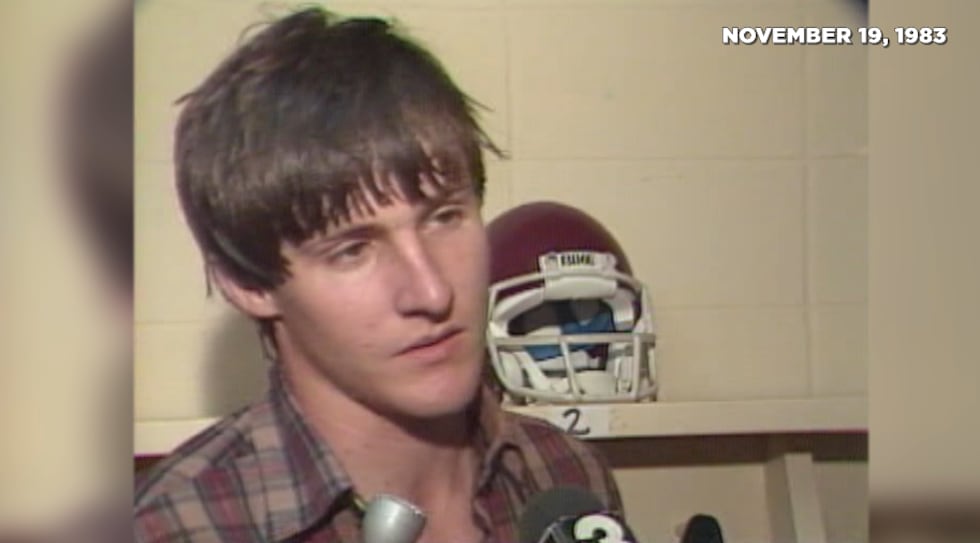 Mississippi State offensive lineman Frank Harbin could have spoken for any of the State players and fans. "I'm sure in a year or two I'll be able to look back at that kick and laugh," he said in the locker room. "Right now, it ain't too damn funny."
At the same time, in the Ole Miss locker room, jubilation. Former WLBT sports director Michael Rubenstein asked an Ole Miss player, "When you saw that field goal fluttering up in the air, what did you think?"
"Thank you, Lord, thank you," the player responded. "Thank you, Jesus. That's all I was thinking."
Bellard remained as MSU's head coach for two more seasons.
Coach Billy Brewer and the Rebels went on to lose to Air Force in the Independence Bowl, their first bowl appearance since 1971.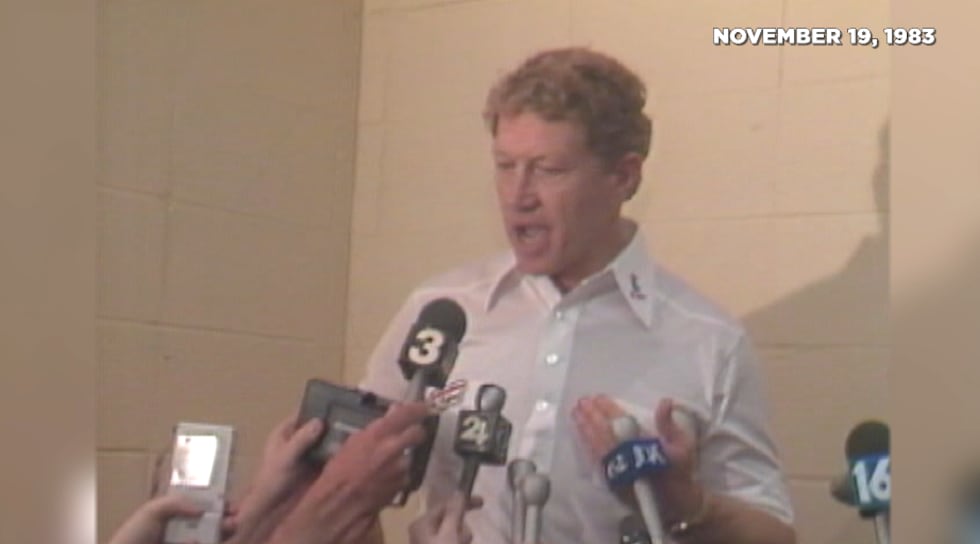 But the Egg Bowl and that gust of wind are what people remember from the 1983 season.
Want more WLBT news in your inbox? Click here to subscribe to our newsletter.
See a spelling or grammar error in our story? Please click here to report it and include the headline of the story in your email.
Copyright 2023 WLBT. All rights reserved.