Council members raise questions about Jackson's new solid waste RFP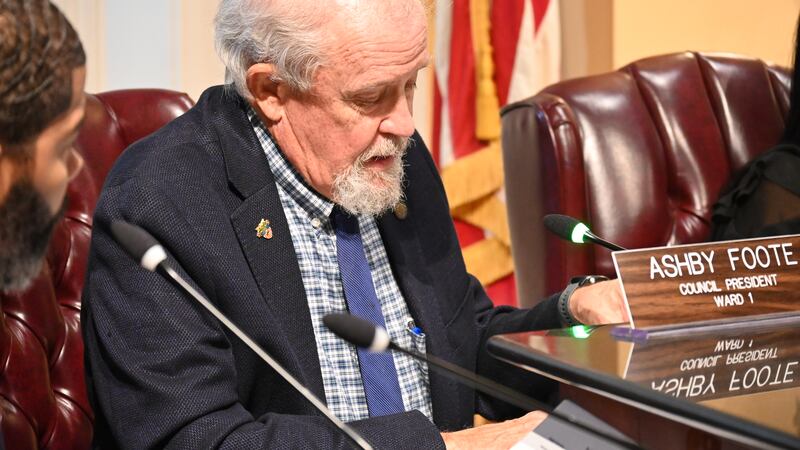 Published: Nov. 17, 2023 at 6:56 PM CST
JACKSON, Miss. (WLBT) - Some Jackson city leaders are already questioning provisions in the new solid waste RFP, a day after the mayor released it.
An RFP is a request for proposals. Cities issue these requests when seeking professional services, such as residential trash collection.
Mayor Chokwe Antar Lumumba released an RFP for solid waste collections on Thursday, a week after he said he would do so.
Council members Ashby Foote and Vernon Hartley are already raising questions about the RFP. Both questioned why the city is requiring a vendor to provide trash carts after many people have voiced objections to the idea.
Foote says one provision appears to be written specifically to benefit Richard's Disposal, the firm currently picking up trash in the capital city under an emergency agreement.
"The provision that all trucks be two years old or newer... to disqualify somebody who might have vehicles three or four years old, is, I think, trying to design it to favor one particular bidder," he said. "I think that could make us subject to a lawsuit."
Richard's is currently in its second year in the city. He says the company likely has leased new trucks to provide the service.
It was unclear how old vehicles in Richard's fleet were. We reached out to Richard's Chief Marketing Officer Deidra Jones, who was not immediately available for comment.
The Ward One councilman also called out other provisions, arguing they could increase any contractor's overall costs.
One, in particular, states contractors would be fined $1,000 per truck each time trucks are not staffed by a driver and two hoppers. Hoppers are the employees on the back of the trucks who pick up the garbage.
Foote says companies shouldn't be forced to have two hoppers when the RFP is seeking proposals for trash carts.
Carts are 96-gallon trash bins that customers would be required to use to have their trash picked up.
When carts are used, trucks are typically equipped with a special arm to pick up and lower the cans at each stop.
"If you require carts and then two men on the back of the truck, you negate any potential savings from efficiency," Foote said. "If you're going to require the carts, let the garbage company figure out how many [people] they need on the truck."
Hartley is glad the city has issued a new RFP but wants to ensure that the evaluation process is transparent.
"One of the things [Council President Aaron] Banks spoke about earlier was having an independent person on the evaluation committee," he said. "Since we've gone through all that, [and] had major distrust in the process, I think it would be beneficial if we had a non-city employee sit in on discussions."
Mayor Chokwe Antar Lumumba and Banks had been in talks about a proposal to extend the city's current contract with Richard's until after the 2025 municipal elections. He said, in exchange, he would issue a new RFP and would have an independent third party administer the process.
At a press conference last week, he said since the council rejected that idea; he's now going to do the RFP the "regular way."
"No third party. We're going to do it the regular way," he said. "I told you what's going to be the most heavily weighted part of it, and that's going to be price. And everybody has a fair opportunity to give their very best price."
Want more WLBT news in your inbox? Click here to subscribe to our newsletter.
See a spelling or grammar error in our story? Please click here to report it and include the headline of the story in your email.
Copyright 2023 WLBT. All rights reserved.