Rev. Al Sharpton to deliver eulogy for man killed by off-duty JPD officer
Published: Nov. 17, 2023 at 1:48 PM CST
JACKSON, Miss. (WLBT) - Rev. Al Sharpton will deliver the eulogy for a man who was run over and killed by an off-duty Jackson police officer back in March.
Dexter Wade's funeral will be held at New Horizon Church International on Monday, November 20. During the ceremony, national civil rights attorney Ben Crump, who is representing Wade's family, will deliver a call to action.
3 On Your Side first reported on the circumstances around Dexter Wade's death in October of this year.
His death occurred on the night of March 5 along I-55 south of McDowell Road. Wade's identity was confirmed days later by the Hinds County Coroner's Office, and a missing person's report was filed by Dexter's mother on March 14.
Even so, Bettersten Wade, Dexter Wade's mother, didn't find out about her son's death until August 24, more than a month after he was buried in the county's pauper's graveyard.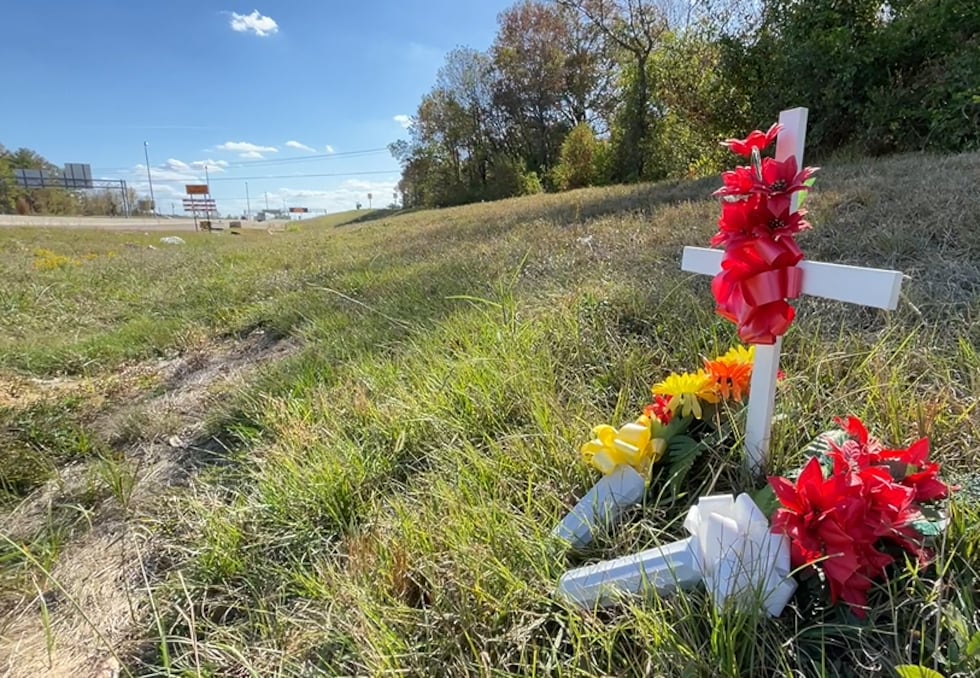 A makeshift memorial, complete with a white cross, red and yellow flowers, and ribbon, is located near the crash site.
"Time after time after time, they told me they couldn't find him. Nothing... He [isn't] in the morgue. Is he in a mental hospital... maybe [he doesn't] know himself? 'No, we can't check the hospital because we don't have that authority,'" she said. "So, I just kept pounding the street looking for him."
"I would've never thought this would have happened to him."
Attorney Ben Crump called JPD's actions a "cop-killing coverup" and that they were likely in retaliation for the wrongful death suit Bettersten Wade filed against the department on behalf of her brother.
Preliminary findings show a wallet was found in the front pocket of Dexter's jeans at the time of his death and that the wallet contained his state identification card and his home address.
The wallet was in addition to the prescription bottle found on the deceased father of two, which the Hinds County Coroner's Office used to positively identify the victim and obtain contact information for his next-of-kin, Bettersten.
Police reports indicate Wade's leg had been severed as a result of the wreck. Additional details from the independent autopsy conducted by Dr. Frank Peretti show that Wade suffered multiple blunt-force injuries to his skull, ribs, and pelvis.
Want more WLBT news in your inbox? Click here to subscribe to our newsletter.
See a spelling or grammar error in our story? Please click here to report it and include the headline of the story in your email.
Copyright 2023 WLBT. All rights reserved.