Metro area cities grapple with officer pay amid talks of raises for Capitol Police
Published: Nov. 15, 2023 at 6:41 PM CST
JACKSON, Miss. (WLBT) - Despite the legislative session being more than a month away, talks are already ongoing about giving Capitol Police a pay raise.
Those conversations have local leaders concerned about how potential increases could impact their departments.
In the past year, the Byram Police Department has lost four officers to other agencies for higher pay. However, none of those officers went to Capitol Police.
Byram Mayor Richard White said the city is already working on a way to give officers more money this year, as part of the city's current year budget.
"I've had my police officers, a couple of them, call me and say they hated they had to make a change, but they had to because of their families, and that's the best reason overall for me," he said. "But we're going to try to keep up with the pace, whatever it requires."
White says increases will likely come from funds set aside for unfilled positions. Even with the increases, he says the city of nearly 13,000 likely won't be able to match what Capitol Police currently offers and could offer in the future.
"We're not going to keep up with them, but we're going to watch and see what they're doing," White said. "It's just part of it. It's just like business. You've got to move around. There's always something going on where you have to make a change."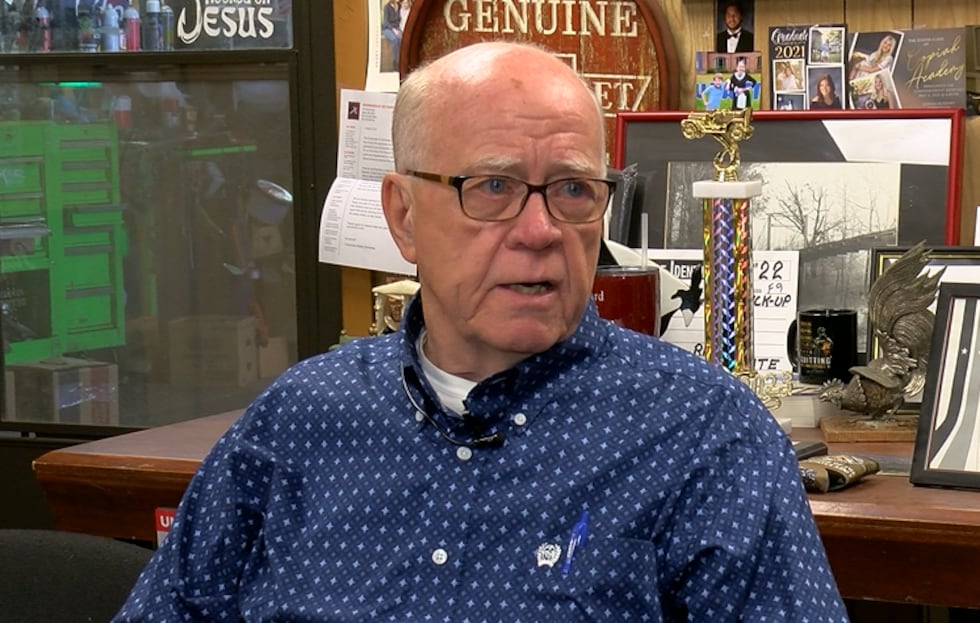 Officers with Capitol Police start out at around $42,500 a year for those without a college degree, and $44,500 for those with one.
It's unclear how much of a raise would be given to Capitol Police. One mayor said a potential raise would increase officer pay to $60,000. However, DPS spokeswoman Bailey Martin said that figure was not accurate.
By comparison, new recruits in Byram earn $31,500 a year. That's for individuals who are 21 years old with a high school equivalency and no law enforcement experience.
Certified officers - those who have graduated from the Mississippi Law Enforcement Officers' Training Academy - with two years' experience start out at $36,000.
The city of Brandon is more competitive, with new officers pulling in a little more than $41,000 annually, Mayor Butch Lee said.
"Last June, going into the second half of the year, we did significant raises for all our public safety people. In fact, all employees, even Public Works, got raises," he said. "We'll be doing that again as we can. So, we assess things somewhat on the go."
Because Capitol Police falls under the Mississippi Department of Public Safety, any pay increases would have to be approved by the Mississippi Legislature. The session begins in January and will last for 120 days.
DPS Commissioner of Public Safety Sean Tindell said he would like to see law enforcement "get the largest pay raise that the Mississippi Legislature will allow."
"Recognizing the sacrifices, they make and dedication to the safety of our communities, I think it is important that their commitment to public safety is reflected in their salaries," he said in a statement. "All of the men and women behind the badge play a vital role in keeping Mississippi safe, therefore, I would ask that municipalities and counties... also support pay increases for their local departments."
White agrees that officers and firefighters deserve better pay but says some municipalities don't have the money to offer it.
Like White, Lee said he also will be watching next year's session to see what happens.
"Whatever the legislature decides to do usually would go into effect July 1, and take effect for the next year," Lee said. "So, there's a lot of time for local government to modify and change and move on."
Jackson Police Joseph Wade said Capitol Police had already forced Jackson to act.
"It had a huge impact on our manpower, had a huge impact on the direction we were going," he said. "By them raising the bar, it essentially put us in a situation where we lost a lot of good police officers."
To help counter the losses, the Jackson City Council approved raises in back-to-back budget years, including across-the-board raises this year. Today, new recruits joining the department start out at $48,000, compared to $45,000 previously.
Wade said JPD has taken other steps as well, including reimplementing overtime pay for officers and going from 12 to eight-hour shifts.
Want more WLBT news in your inbox? Click here to subscribe to our newsletter.
See a spelling or grammar error in our story? Please click here to report it and include the headline of the story in your email.
Copyright 2023 WLBT. All rights reserved.