Metro area law enforcement officers say community support helps solve crimes
Capitol Police Chief Bo Luckey says it will take a unified effort and community support to keep citizens safe
Published: Nov. 14, 2023 at 10:42 PM CST
JACKSON, Miss. (WLBT) - Law enforcement officers from throughout the metro say they are working to put a face on the badge.
In a unified front, officers say they want to show the public they are real people who need the community's help to solve crimes.
Capitol Police Chief Bo Luckey says that over the last year, he has worked to improve community outreach among agencies in the area.
Tuesday night, representatives from the Jackson Police Department, Hinds County District Attorney Jody Owens, Sheriff Tyree Jones, and the Chief of Jackson State's Police Department listened to the concerns of citizens and assured them their jobs are to keep them safe, including at big events like JSU's game this weekend against Alcorn State.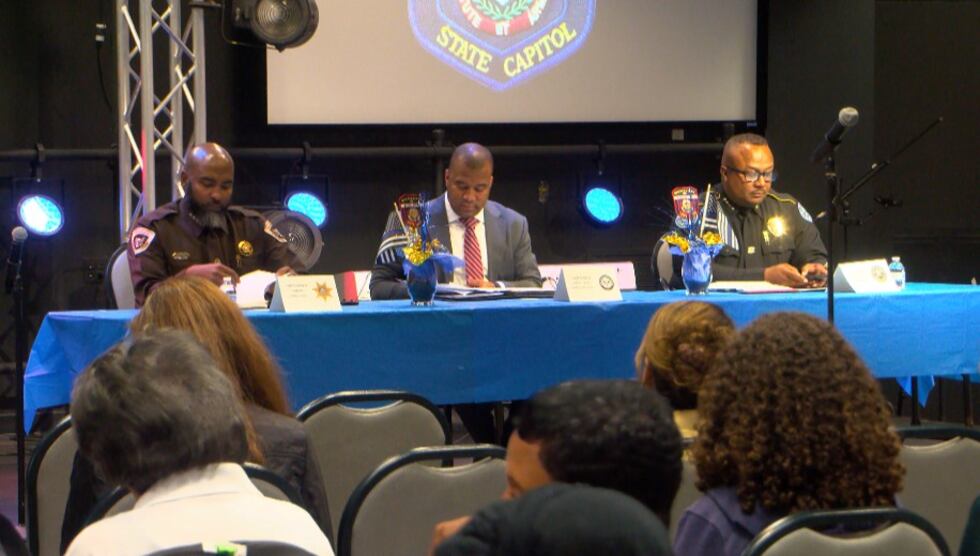 "Without the community behind law enforcement, law enforcement can't do its job," Chief Luckey said. "You can put all the technology out there that exists, and at the end of the day, it is the people in the community that help law enforcement solve crimes."
JPD Chief Joseph Wade said, "We will work in lockstep to make sure that everybody has a very joyous event this weekend and that they're safe and can cheer the Tigers on to victory."
Officers also say it is vital that people in the community have a higher sense of safety and trust in law enforcement.
Want more WLBT news in your inbox? Click here to subscribe to our newsletter.
See a spelling or grammar error in our story? Please click here to report it and include the headline of the story in your email.
Copyright 2023 WLBT. All rights reserved.