FROM THE VAULT: Nissan comes to Mississippi
The massive project had been rumored for months before the announcement in 2000
Published: Nov. 14, 2023 at 12:44 PM CST
MADISON COUNTY, Miss. (WLBT) - In early 2000, WLBT began hearing rumors that a major automotive plant might be coming to central Mississippi. By that fall, we felt confident enough to put the story on the air.
"The proposed site is just southwest of the Canton city limits, north of Ragsdale Road, between highways 51 and 55," Bert Case reported in October 2000.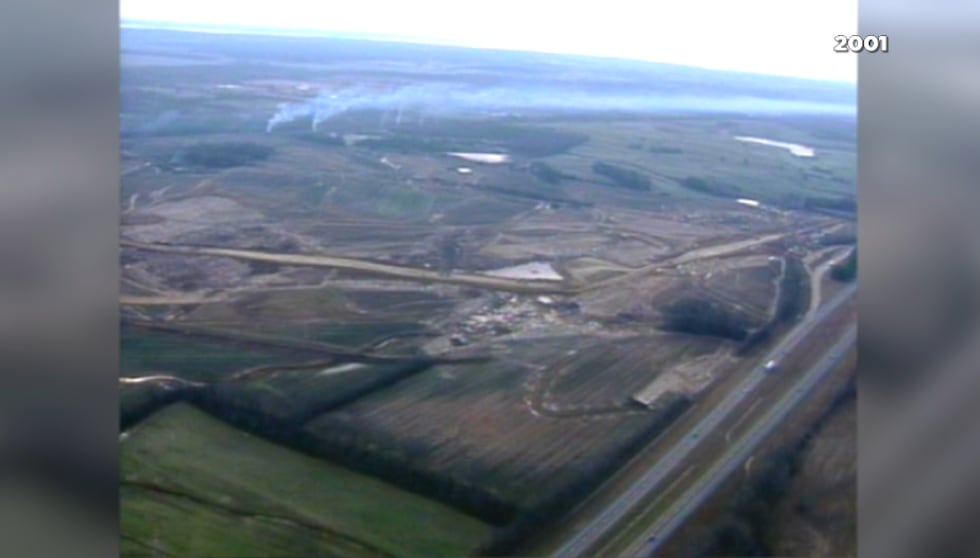 Finally, on November 9, we could stop saying "proposed." State officials and Nissan's then-CEO Carlos Ghosn confirmed the rumors. Nissan was building a million-square-foot plant that would bring at least 5,000 new jobs. More than 300 people gathered at the State Capitol to hear the historic announcement.
"Mississippi and Nissan today are partners in planning," said then-governor Ronnie Musgrove. "Tomorrow, we will be partners in prosperity."
Site preparation soon began, and state and local agencies grappled with how to accommodate all that such a massive business requires.
"This will open up a whole part of the county that hasn't had economic development before," said then-Central District Transportation Commissioner Dick Hall on the day after the announcement. He said road crews would soon be working around the clock to build the roads necessary for the plant -- cramming about three years' worth of work into fourteen months.
There were some bumps in the road. Nissan had to haggle with local landowners to buy their property outright or through eminent domain, a process that wasn't always smooth.
Once those matters were settled, construction ramped forward on more than a thousand acres of land. Mississippi's first automotive plant officially opened on May 27, 2003.
"It was complete with the Mississippi Mass Choir," Bert Case reported that day. "The big event was the rollout of a 2004 Nissan Quest minivan, which is one of five different vehicles that will eventually be produced here -- over 400,000 of them a year by late 2004."
A few months later, we showed you how Nissan was attempting to control the weather by using cannon-like devices to send loud sonic waves into the sky, in an effort to prevent hail from forming over the parking lot and falling on all those brand-new vehicles.
President George W. Bush visited the plant in 2005.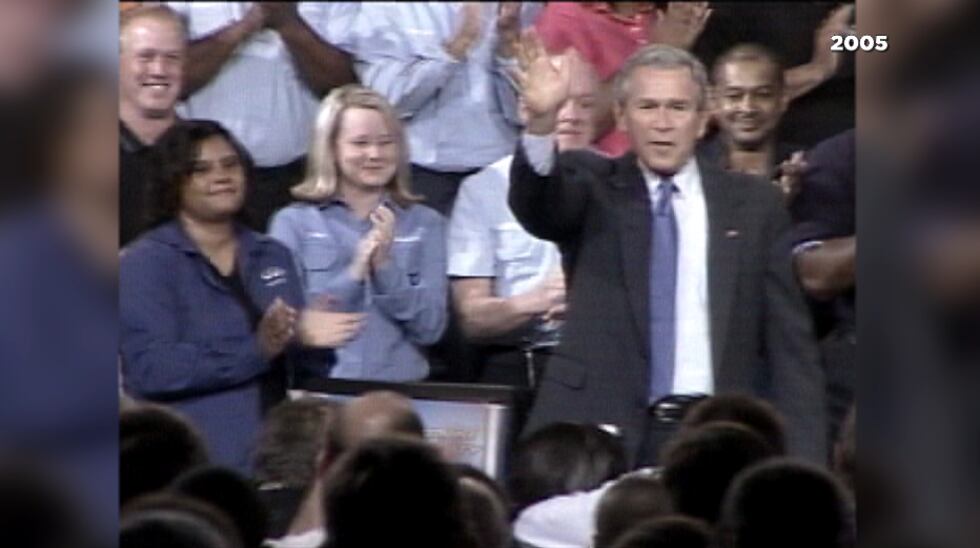 More recently, Nissan announced plans to build electric vehicles at the Madison County plant.
"The new age of manufacturing and digitalization is coming here," said David Johnson, Nissan's soon-to-be senior vice president of manufacturing and supply-chain management, in February of 2022. "We couldn't be more excited about it."
The plant currently makes Nissan Altimas, Frontiers, and Titans. The company says it has a manufacturing capacity of 410,000 vehicles per year.
Want more WLBT news in your inbox? Click here to subscribe to our newsletter.
See a spelling or grammar error in our story? Please click here to report it and include the headline of the story in your email.
Copyright 2023 WLBT. All rights reserved.