'Never happens again': Hinds Co. officials looking into Tuesday's election mishaps
Published: Nov. 8, 2023 at 6:45 PM CST
JACKSON, Miss. (WLBT) - One day after thousands of Hinds County voters were left waiting for hours to cast their ballots, election officials say they're still trying to figure out what happened.
"We are going to sit down, count ballots, and see what went wrong," said District 2 Election Commissioner RaToya McGee. "We want to ensure that this never happens again."
On Tuesday, nearly 63,000 people went to the polls in Hinds County to vote in one of the most hotly contested governor's races in years.
However, at many precincts, people were greeted with long lines and extremely long wait times after polling places ran out of paper ballots.
McGee said the commission is still trying to figure out what happened. She says part of the problem is likely due to the larger number of split precincts brought about by the 2020 redistricting.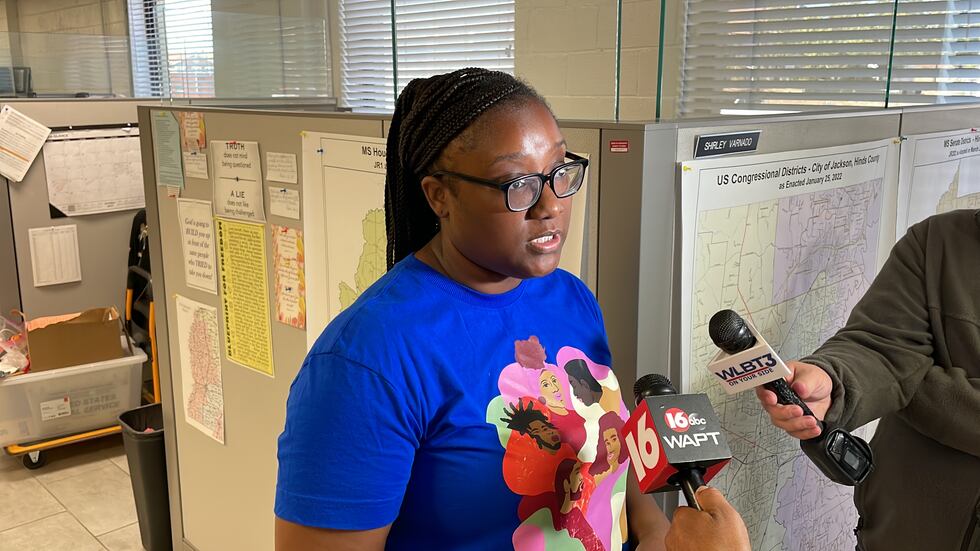 Split precincts occur when individual precincts have multiple ballot styles.
The county's newest election commissioner also said some poll workers reported running out of ballots only to find them in their election materials later.
"Poll managers do have to do a ballot account form," she said. "We plan to sit down and review those ballot account forms as well to see what ballots are left over."
Adding to the challenge was the fact that many precincts were running out around the same time.
When WLBT visited Election Commission offices Tuesday afternoon, additional ballots were being printed for at least nine precincts. They also were being run off at the Hinds County Circuit Clerk's Office.
Circuit Clerk Zack Wallace said so many were printed that his printers ran out of toner.
"I haven't had a chance to talk to the election commissioners about certain things that happened yesterday," he said. "There were some mistakes, a lot of small fires that we needed to put out right away. But that's something we need to discuss to make sure it doesn't happen again."
State statute requires election officials to have enough ballots to accommodate 60 percent of an area's registered voters.
In Hinds County, that would mean printing 99,176 ballots.
McGee said commissioners ordered enough ballots to accommodate 70 percent of the county's 165,294 voters.
"I know because I did the ballot order," she said. "We were all on one accord at the commission's office with how much we were going to order as far as ballots were concerned."
District 5 Election Commissioner Shirley Varnado said another factor contributing to Tuesday's shortage was Tuesday's high turnout.
With 105 out of 107 precincts reporting, 62,774 people voted in Tuesday's governor's race between incumbent Republican Tate Reeves and Democratic challenger Brandon Presley.
That's about 10,000 fewer people than voted in the 2019 statewide election, and about 38,000 fewer than voted in the 2020 presidential election.
However, the turnout was higher than in the 2021 special election for sheriff, and the 2022 Congressional elections, which garnered about 33,000 and 53,000 votes respectively.
Other problems were reported as well, with some precincts receiving the wrong ballots. In some cases, poll workers told residents they should leave and come back once ballots were replenished.
"The thing we talk about all the time is encouraging people to vote. So, it's disappointing that we have so many hiccups at the polling locations," said Fabian Nelson, who on Tuesday was elected to his first term in the Mississippi House of Representatives.
"There's no reason that any polling precinct should be running out of ballots," he said. "In my opinion, if you have 6,000 people registered to vote at a precinct, you need 6,000 ballots."
It's unclear exactly who would look into the matter beyond the commission.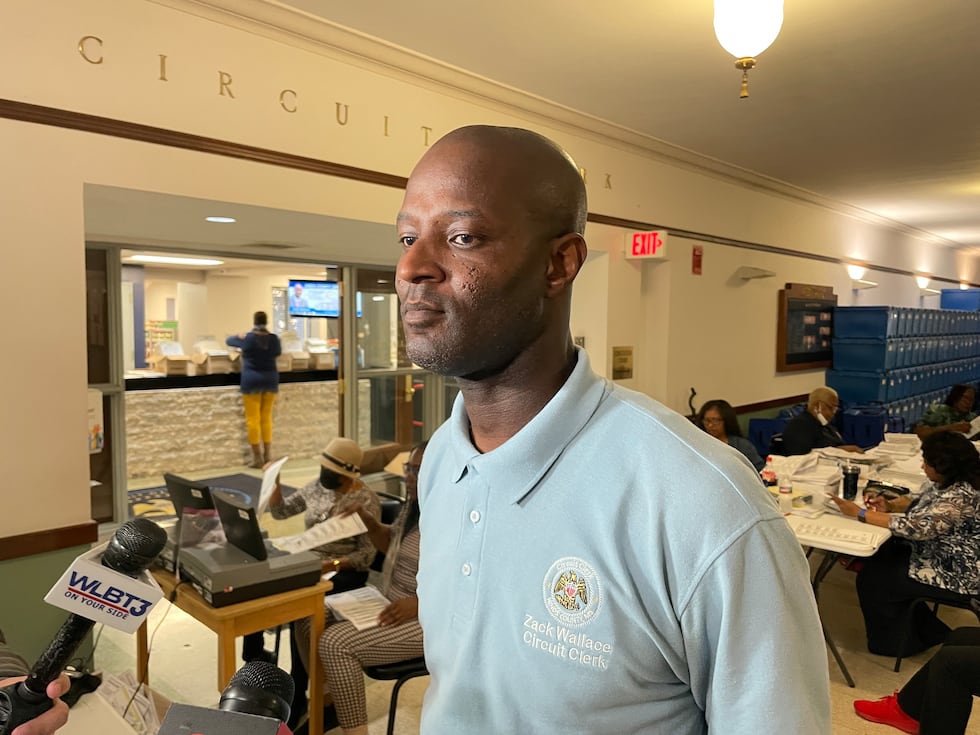 "I'm not anyone. But if I do feel that someone is making a mistake, I will maybe call them and make a suggestion to make things better," said Wallace. "I will try to ask questions to make sure that I am focused on the problem or the issue at hand to make it better."
The Mississippi Secretary of State's Office also says it's not their place to look into the matter. "Our office does not have the authority to investigate any election issues," said Elizabeth Johnson, with Secretary Michael Watson's office. "We are primarily charged with training election officials, while also serving as a resource of information."
Want more WLBT news in your inbox? Click here to subscribe to our newsletter.
See a spelling or grammar error in our story? Please click here to report it and include the headline of the story in your email.
Copyright 2023 WLBT. All rights reserved.