Rev. Al Sharpton calls for DOJ investigation into JPD after Dexter Wade death
Wade was buried in the county's pauper's cemetery after his body went unclaimed for months.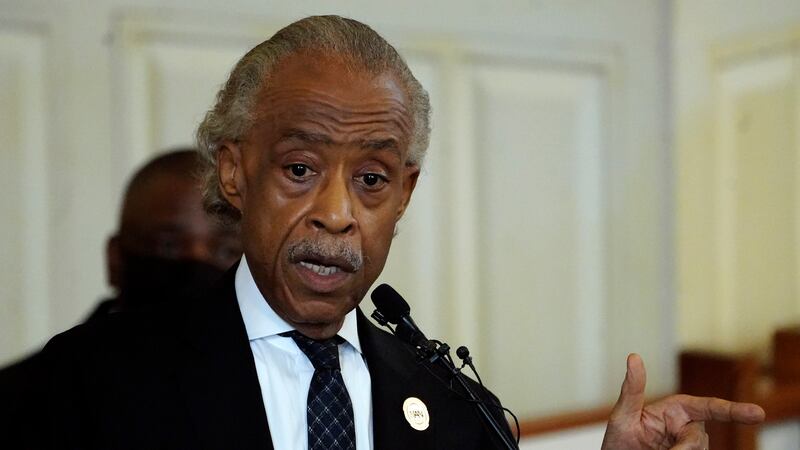 Published: Nov. 1, 2023 at 3:01 PM CDT
JACKSON, Miss. (WLBT) - A second national civil rights leader is calling on the U.S. Department of Justice to investigate the death of Dexter Wade.
On Wednesday, Rev. Al Sharpton, founder of the National Action Network, called on the agency to investigate the death of Wade and what he says is the Jackson Police Department's efforts to cover it up.
"What happened to Dexter Wade is one of the most disturbing things I have ever heard. This is truly as bad as it gets," he said in a statement. "You have an off-duty officer who fatally strikes a Black man with an official vehicle, then a department that says they cannot locate a next of kin while his mother begs and pleads with anyone who will listen to find her son."
"The details clearly show this is a coverup – plain and simple."
The 37-year-old father of two was killed on the night of March 5, after an off-duty police officer struck him while he was walking on the interstate south of McDowell Road.
His mother, Bettersten Wade, filed a missing person's report on March 14. However, police did not notify her of her son's death until August.
That's despite the fact that the Hinds County Coroner's Office had confirmed Dexter's identity days before and had turned that information over to police.
The announcement comes just days after civil rights attorney Ben Crump also called on the DOJ to investigate the matter. Crump said he plans to file a petition to exhume Wade's body and seek an independent autopsy.
Wade is currently buried at the Hinds County Pauper's Cemetery near the Raymond Detention Center. It was not known if a petition for the exhumation had been submitted.
Want more WLBT news in your inbox? Click here to subscribe to our newsletter.
See a spelling or grammar error in our story? Please click here to report it and include the headline of the story in your email.
Copyright 2023 WLBT. All rights reserved.