'Cop-killing coverup': Ben Crump calls for justice for Dexter Wade, killed by off-duty JPD officer
Published: Oct. 30, 2023 at 11:35 AM CDT
JACKSON, Miss. (WLBT) - Ben Crump put his hand on Bettersten Wade's back as she approached the microphone.
"For a long time, Ms. Bettersten, you were by yourself fighting this fight. But you're not by yourself anymore. We're all fighting with you to get justice for Dexter Wade."
On Monday, Jackson resident Bettersten Wade was joined by national civil rights attorney Ben Crump, local attorney Dennis Sweet, and others calling for justice in the death of Wade, a 37-year-old man who was struck and killed by an off-duty Jackson police officer.
Crump says he's going to ask the U.S. Department of Justice to investigate the case. "The family does not have trust in the Mississippi officials. And would you after this happened to your brother, your child?" he said. "And then you have the Mississippi Attorney General trying to overturn the conviction by jury because they convicted the police officer for killing your brother."
"How could you have faith that they're going to do right now?"
The incident happened on the night of March 5 along I-55 south of McDowell Road. A makeshift memorial, complete with a white cross, red and yellow flowers, and ribbon is located near the crash site.
Wade's identity was confirmed days later by the Hinds County Coroner's Office, and a missing person's report was filed by Dexter's mother on March 14.
Even so, Bettersten Wade didn't find out until August 24 that her only son had been killed, more than a month after he was buried in the county's pauper's graveyard.
"Time after time after time, they told me they couldn't find him. Nothing... He [isn't] in the morgue. Is he in a mental hospital... maybe [he doesn't] know himself? 'No, we can't check the hospital, because we don't have that authority,'" she said. "So, I just kept pounding the street looking for him."
"I would've never thought this would have happened to him."
Crump called JPD's actions a "cop-killing coverup," and that they were likely in retaliation for the wrongful death suit Bettersten Wade filed against the department on behalf of her brother.
He says Campaign Zero will help pay to exhume Wade's body and perform an independent autopsy. He also said the Rev. Al Sharpton and the National Action Network will help pay for Wade's funeral expenses.
"The first order of business... we have to file a petition to exhume the body because we want the truth," Crump said. "We don't even know if his body was embalmed... We don't even know if they put him in a wooden box, or did they just put him in a bag and drop him in the ground."
Wade is buried under marker No. 672 at the Hinds County Paupers' Burial Ground. Bodies are typically buried in coffins made by a private contractor. The county's Department of Public Works digs the graves, and the bodies are delivered there by the coroner's office.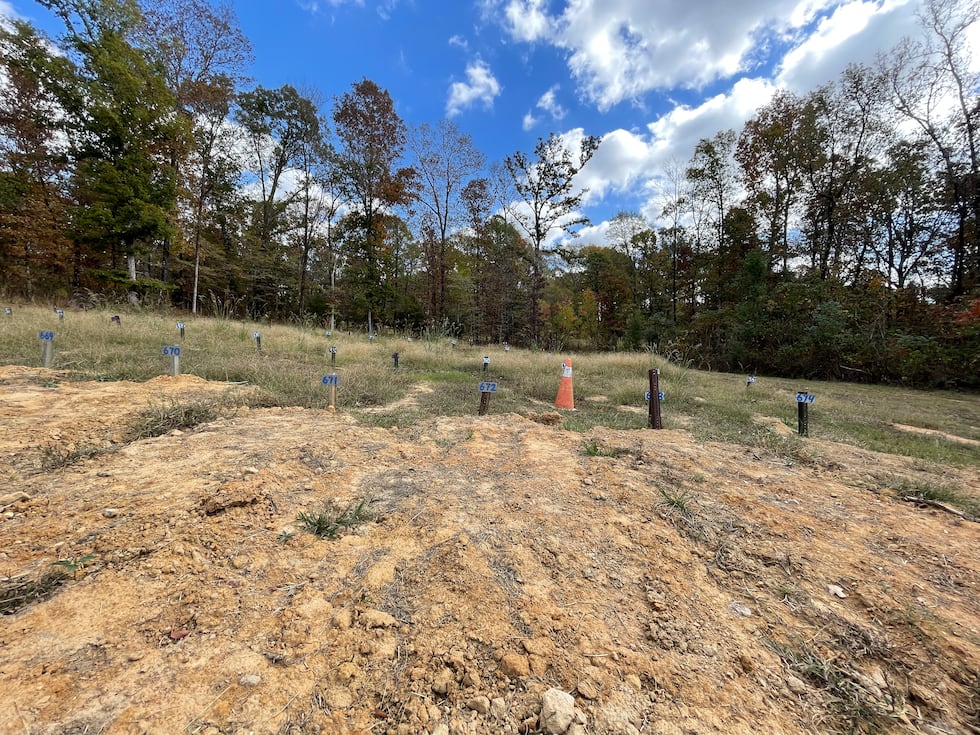 Crump also took time at the press conference to share new details on the incident, saying JPD knew how to get in contact with Wade's mother prior to the coroner's decision to bury him, and that the coroner's office contacted JPD numerous times seeking updates on the efforts to get in touch with her.
"If anybody should have been known by the Jackson Police Department it was Bettersten Wade," he said. "Why? Because she was suing the Jackson Police Department as a personal representative of her brother."
Wade filed a wrongful death suit against JPD several years ago, claiming JPD officers pulled her brother, George Robinson, out of his vehicle and slammed him into the ground.
Three officers were eventually accused in that case and charged criminally. Charges for two of those officers were dropped. A third officer, Anthony Fox, was convicted of culpable negligence manslaughter and sentenced to five years behind bars.
Mississippi Attorney General Lynn Fitch and others are asking that the conviction be reversed.
"It is hard in the face of all of this objective evidence to believe that there wasn't something nefarious going on," he said.
Crump, continued, saying JPD was given Dexter Wade's information just days after he was killed, and that the coroner's office contacted JPD multiple times to find out if his next of kin had been reached.
Case notes timeline from Hinds County Coroner's Office:
March 8 - contacted Hinds County Behavioral Health to confirm Dexter Wade was a patient, based on a prescription bottle found on Wade's body; received next of kin information

March 8 - Called emergency contact phone number provided by Hinds County Behavioral Health; received no answer

March 9 - Confirmed victim was Dexter Wade, based on fingerprints

March 9 - Contacted JPD's Accident Investigation Squad and provided next of kin information

March 15 - Followed up with JPD regarding updates on locating next of kin; no kin had been located

March 30 - Followed up with JPD regarding updates on next of kin; no new updates

April 7 - Follow up with JPD on next of kin; no new updates

May 9 - Follow up with JPD on next of kin; no new updates

June 20 - Follow up with JPD on next of kin; no new updates

July 14 - Wade laid to rest at the paupers' cemetery
However, at least one state statute says it's the county, not the police department, that is responsible for contacting a decedent's next of kin.
Mississippi Code Section 41-39-5 states if a body is not claimed within 48 hours the coroner will "make reasonable efforts to notify members of the decedent's family or other known interested persons."
It goes on to state if the body is not claimed for burial within five days, the county board of supervisors or the coroner shall "as soon as it may think appropriate, authorize and direct the burial or cremation."
Coroner Sharon Grisham-Stewart told WLBT last week that law enforcement typically will contact the next of kin once her office identifies the body. The next of kin is then directed to call her office.
And while state statute says the county can bury or cremate unclaimed remains after five days, she'll typically hold onto some remains longer.
"When you have a younger person, maybe their family will be looking for them," she said. "So, even though the coroner's office may not know how to contact their family, we hope the family is looking for their loved one and at some point, they will connect with us."
Grisham-Stewart declined an on-camera interview Monday, saying the county's legal department was investigating the matter.
In a statement on Wednesday, Jackson Director of Communications Melissa Faith Payne said JPD attempted to contact Wade but was unable to because officers were given an outdated phone number.
During his State of the City the following night, Mayor Chokwe Antar Lumumba said Bettersten Wade wasn't contacted because there was a lack of communication between the Accidents Investigation Division and Missing Persons.
Crump said the coroner got Bettersten Wade's number from Hinds County Behavioral Health Services, and that the number was correct.
"It's right there in black and white... The same phone number that was on the emergency contact [form] is her same number today," he said. "Never changed numbers."
For her part, Wade questioned why an officer didn't come to her house after being unable to reach her by phone.
"I put in a missing report. There's my address. There's my phone number. The same thing is on his medical records... How could they not put all that together," she said. "How could you not say this was a vendetta or this is intentional?"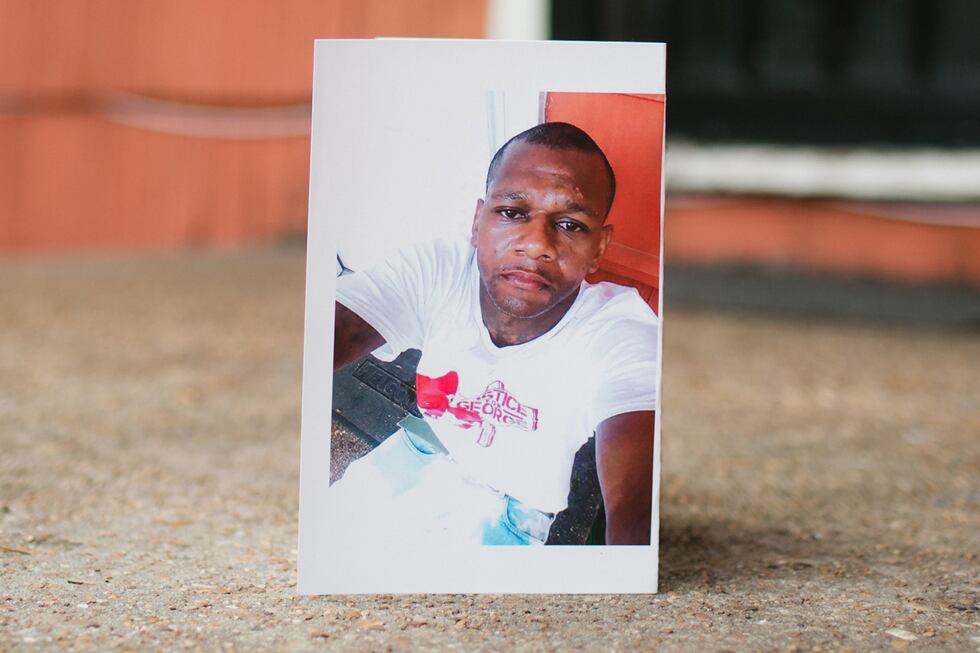 Family members are now planning a proper burial for the father of two and are remembering Dexter for who he was. Despite his problems and prior criminal record, his family says he had a good heart.
"We were just ordinary people that love our children and take care of our children," his aunt, Ernestine Wilson said. "Just give us some kind of justice in this."
Want more WLBT news in your inbox? Click here to subscribe to our newsletter.
See a spelling or grammar error in our story? Please click here to report it and include the headline of the story in your email.
Copyright 2023 WLBT. All rights reserved.