Evidence could show Jones College football player not involved in shooting death of JSU student
Published: Oct. 30, 2023 at 5:00 PM CDT
JACKSON, Miss. (WLBT) - Exclusive video obtained by 3 On Your Side could prove that one of the people accused of the recent killing at Jackson State University was miles away from campus at the time of the incident.
The videos were sent to JSU officials nearly a week ago and appear to show Joshua Brown was out of town when Jaylen Burns was shot and killed.
JSU authorities say the incident occurred on the night of October 15. However, the exact time of the shooting is unknown.
3 On Your Side began getting reports of a shooting on campus around 9:30 that night.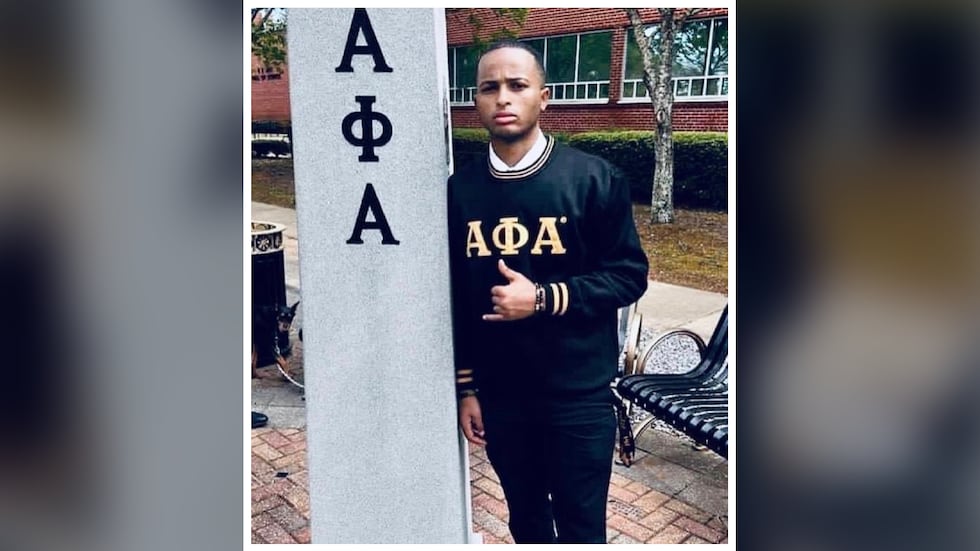 According to a spokesperson appointed by Joshua Brown's family, 9:30 is around the time Brown was caught on camera at a Krispy Kreme in Hattiesburg, some 91 miles away from the Jackson State campus.
Video evidence of 19-year-old Joshua Brown's evening on October 15 begins just before 7:30, when the young man pulled into a Texaco gas station in Columbia, according to former lawyer and current pastor Stan Buckley.
Buckley claims the man you see walking inside the gas station wearing a red shirt is Brown. The person believed to be Brown is then seen walking out of the store and getting back into his truck, and again is caught on camera a little over an hour later, pulling into Pitt Street Grocery a few miles north of Hattiesburg.
This would mean Brown was roughly an hour and a half away from JSU's campus at exactly 8:43 p.m.
That's 52 minutes before WLBT got its first report of a shooting at JSU.
And it's an hour and 10 minutes before Brown is seen in a Krispy Kreme Drive Thru in Hattiesburg, driving the same white truck with his dad's first initial and last name on the license plate, according to Buckley.
"The position then of Jackson State must be that Josh Brown, within 13 to 23 minutes, was able to shoot someone, get in the car, drive 90 miles to Hattiesburg, change vehicles, get in the white truck that shows him at Krispy Kreme, leave there and go pick up a friend and then drive to Krispy Kreme all in 13 to 23 minutes in what I would say that's a foolish position to take," Buckley said.
You heard Buckley mention changing vehicles.
That's because, according to him, reports have surfaced that a black Mustang was involved in the killing.
Brown does own a Mustang, but a crash report and photos suggest the vehicle was totaled on the first of the month.
"It wasn't Josh Brown's because it's at the junkyard," Buckley said. "It has been since October 1."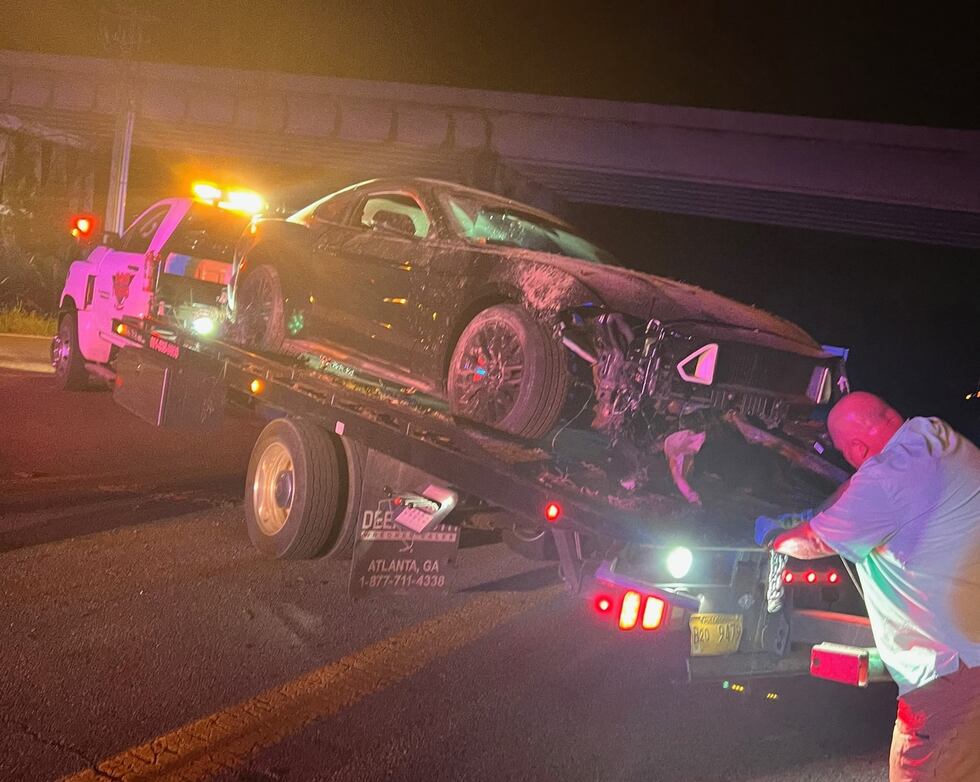 Buckley says and has provided emails showing that everything you've seen so far has been sent to JSU officials, including an investigator with JSU's Department of Public Safety.
Their response, according to him, has been that it's an ongoing investigation, and they are looking at what's been provided.
"I don't know how long you have to look at a piece of video. I don't know how long that takes. But it didn't take us long," he said. "And, meanwhile, Joshua Brown is rotting in prison over something he did not do. And they have the evidence in their possession."
Brown is currently being held at the Hinds County Detention Center, where he is being charged with capital murder and possession of a weapon on a school campus.
Buckley adds that Brown is set to graduate from Jones College in December before continuing his education at a four-year university where he has a scholarship offer.
"He's being held, and his life is being destroyed by Jackson State University because they refuse to look at, acknowledge, and recognize the evidence that has been given to them," he added. "We are volunteers. They are paid people who are paid to investigate and do this work. And apparently, they're just not doing it."
It's unclear what this evidence would mean for a second person charged in the case, Jamison Kelly. He is being charged with accessory after the fact for allegedly driving Brown away from the scene. He, too, was denied bond and is being held at the Hinds County Detention Center.
JSU Chief Herman Horton shared this statement:
"The Jackson State University Department of Public Safety investigation into the death of Mr. Jaylen Burns is ongoing. We appreciate the members of the public who have shared information pertinent to this investigation. All information and/or evidence related to this investigation is being examined."
Want more WLBT news in your inbox? Click here to subscribe to our newsletter.
See a spelling or grammar error in our story? Please click here to report it and include the headline of the story in your email.
Copyright 2023 WLBT. All rights reserved.