FROM THE VAULT: 1997 tower collapse takes WLBT off the air
Three workers were killed when the 1,999-foot structure fell
Published: Oct. 24, 2023 at 6:04 PM CDT
JACKSON, Miss. (WLBT) - In the 1990s, the only way you could see WLBT was with an antenna or through cable. Both of those sources relied on the station's 1,999-foot-tall transmitting tower southeast of Raymond.
But on October 23rd of 1997, the tower came crashing down. Three men were doing routine maintenance when it happened.
"A tower crew from Canada was putting thicker steel guy wires on the tower at the time of the accident," reported Bert Case on the day it happened. "The three workers were at the 1,500-foot level of the 1,999-foot structure.
They were killed instantly when the tower crumpled downward just before 9 A.M."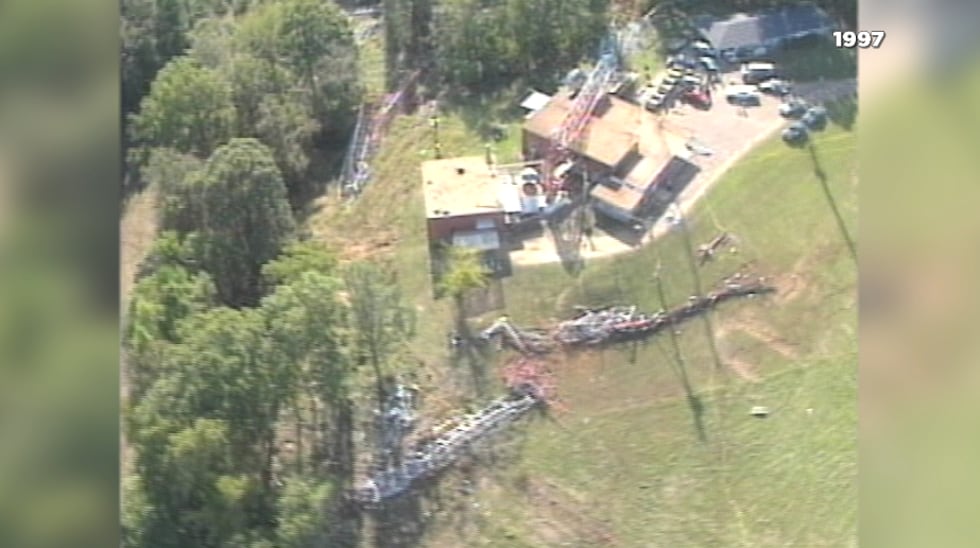 Investigators determined one of the tower workers had made a crucial mistake that caused the collapse.
With the antenna on the ground, WLBT went off the air. There was hardly any internet to speak of back then, so for viewers, it was as if the station ceased to exist.
Mississippi Public Broadcasting, then called ETV, also went dark in the Jackson area, because its antenna was also affixed to the WLBT tower. Several radio stations were also affected, as were numerous two-way radio systems.
Engineers scrambled to establish a fiber-optic link with Capitol Cablevision to get Channel 3 back for Jackson-area cable customers, while a small backup tower was put in service for others. The station also arranged for cable systems not in range of the smaller antenna to receive the station, temporarily, thorough a satellite feed.
An entirely new tower had to be constructed, a process that took nearly two years.
Once it was completed and the signal fully restored, viewers could once again receive the station's signal as before. The new tower was also built with digital television in mind, as that innovation was on the horizon.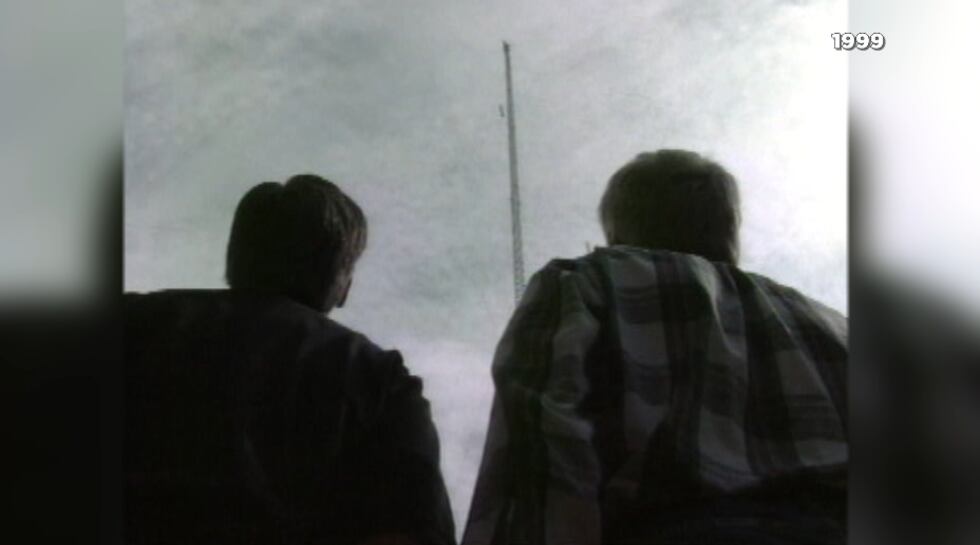 It was actually the second time the tower had to be re-built. In 1966, the deadly F-5 tornado that hit the Candlestick Park shopping center on Cooper Road in south Jackson also took down the tower.
Engineers back then had no idea it would happen again three decades later.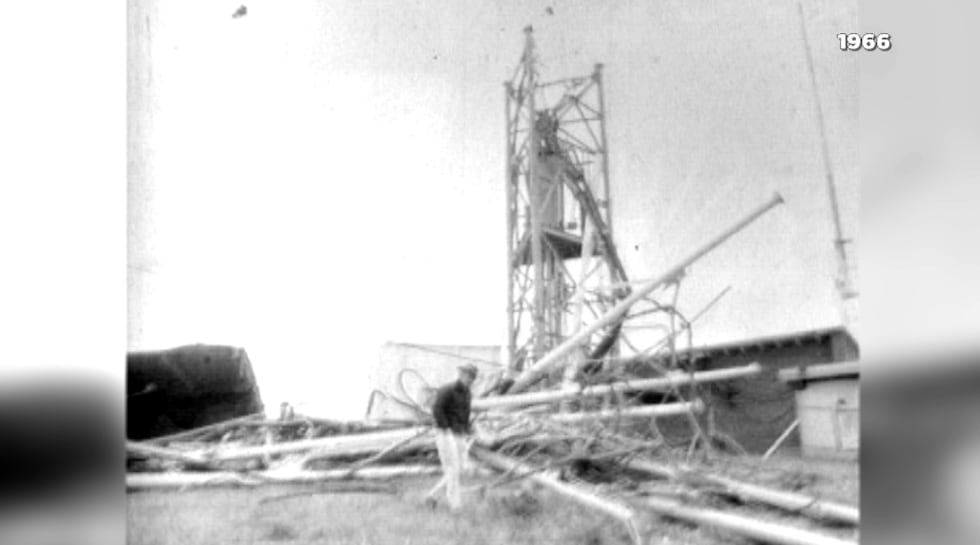 Want more WLBT news in your inbox? Click here to subscribe to our newsletter.
See a spelling or grammar error in our story? Please click here to report it and include the headline of the story in your email.
Copyright 2023 WLBT. All rights reserved.