One arrested, two at large after shoplifting a Best Buy in Madison and crashing into car
Published: Oct. 19, 2023 at 9:27 PM CDT
MADISON, Miss. (WLBT) - Two men are wanted by multiple police agencies and a woman has been arrested after stealing multiple electronic products from a Best Buy in Madison and evading a police chase.
According to the Madison Police Department, officers responded to a report of felony shoplifting around 5:17 p.m. Thursday evening at a Best Buy store located at 175 Grandview Boulevard.
Responding officers learned that two male subjects had stolen several laptops and other electronic equipment - valued at several thousand dollars - from the store and left the store in a white BMW sedan with a Texas license plate.
Madison Police spotted the two men traveling southbound on Interstate 55 from Madison into the Ridgeland city limits, sparking other officers to respond.
When police were approaching the vehicle and attempting to pull the two subjects over near the East County Line Exit on Interstate 55, the driver of the BMW struck a police car on the driver's side, fled onto a road, and made a U-turn to proceed northbound onto I-55. No officer was reported injured.
As the suspect vehicle reached the 144 marker on I-55, Madison Police says the driver swiped the side of a car before exiting the interstate to merge onto Highway 16 and striking a Toyota Camry. The driver of the Camry was taken to the hospital and received non-life-threatening injuries.
The two subjects fled on foot and a female passenger, Terreuna Brown in the BMW was taken into custody.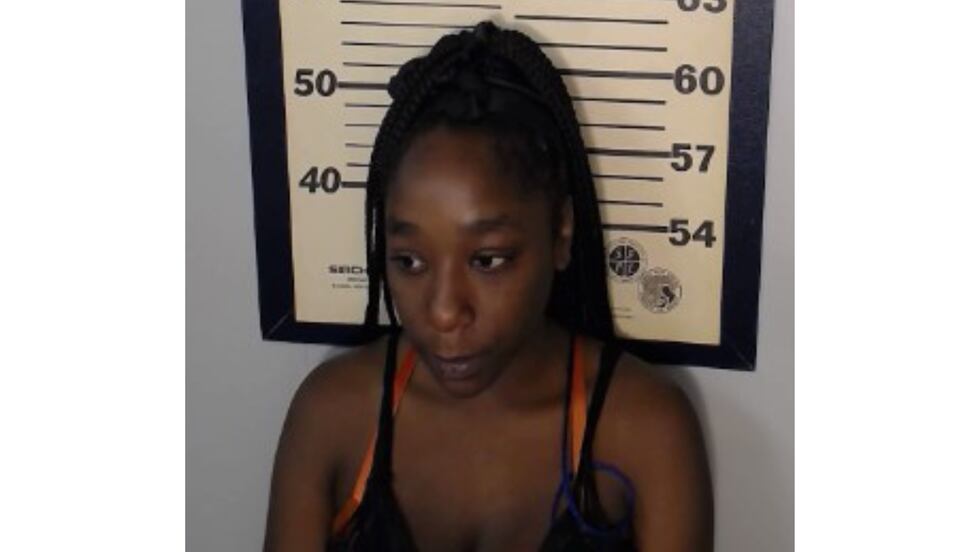 A search is currently being conducted by officers and deputies from the Madison Police Department, Madison County Sheriff's Office, Canton Police Department, and the Mississippi Highway Patrol.
The two suspects still at large are described as African-American men. One is wearing a bright red hoodie and bright red pants with a dark-colored baseball cap and the other subject is wearing a camouflage shirt or jacket and light-colored pants with a red baseball cap and white tennis shoes.
Anyone with any information regarding the two subjects is urged to call the above law enforcement agencies or 911.
Want more WLBT news in your inbox? Click here to subscribe to our newsletter.
See a spelling or grammar error in our story? Please click here to report it and include the headline of the story in your email.
Copyright 2023 WLBT. All rights reserved.