The End Zone: Holmes County Central keeps undefeated season alive with victory over Murrah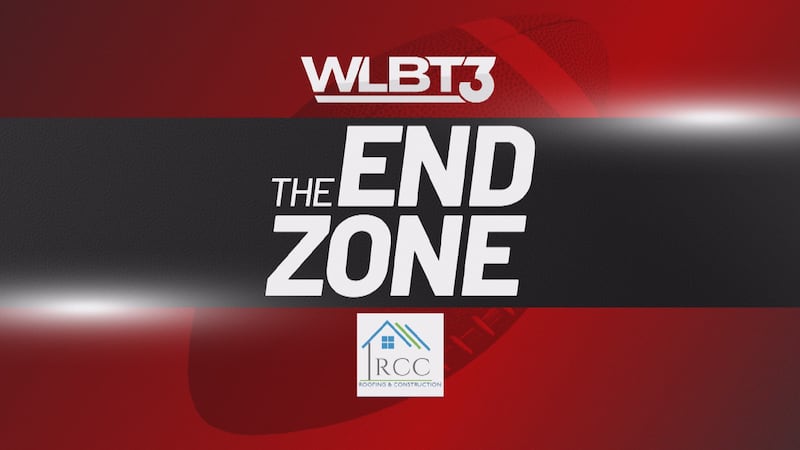 Published: Sep. 29, 2023 at 11:20 PM CDT
HOLMES COUNTY, Miss. (WLBT) - The Holmes County Central Jaguars have kept their unbeaten run to the 2023 season going against the Murrah Mustangs to highlight Week 7 of the End Zone's high school football coverage.
Click here to view scores across Central Mississippi.
GOTW: Holmes County Central vs. Murrah
The Jaguars use a first-half blitz to outlast the Mustangs 34-25 and stay undefeated.
East Rankin vs. MRA
MRA wins the battle of the Patriots, crushes East Rankin 51-14.
Jackson Prep at West Jones
Jackson Prep suffers first loss of the season 21-6.
Madison St. Joseph vs. JA
The Raiders spoil the Bruins' homecoming game, beat Madison St. Joseph 29-14.
Tri-County Academy vs. Taylorsville
Tri-County loses a close battle against MHSAA side Taylorsville 40-35.
Canton Academy vs. Central Holmes Christian
The Panthers cruise past Central Holmes Christian 43-14.
Germantown vs. Gentry
Germantown beats Gentry 41-14 on homecoming night.
Clinton vs. Terry
Clinton gets its first win of the season against Terry 28-21.
McComb at Laurel
McComb edges past Laurel 28-26.
Pelahatchie vs. St. Andrew's
Pelahatchie upsets St. Andrew's 42-35.
Pisgah vs. Raleigh
Reigning state champs' Raleigh score big 60-0 win over the Dragons.
Want more WLBT news in your inbox? Click here to subscribe to our newsletter.
See a spelling or grammar error in our story? Please click here to report it and include the headline of the story in your email.
Copyright 2023 WLBT. All rights reserved.