Penguin Trek: SeaWorld announces new roller coaster set to open in 2024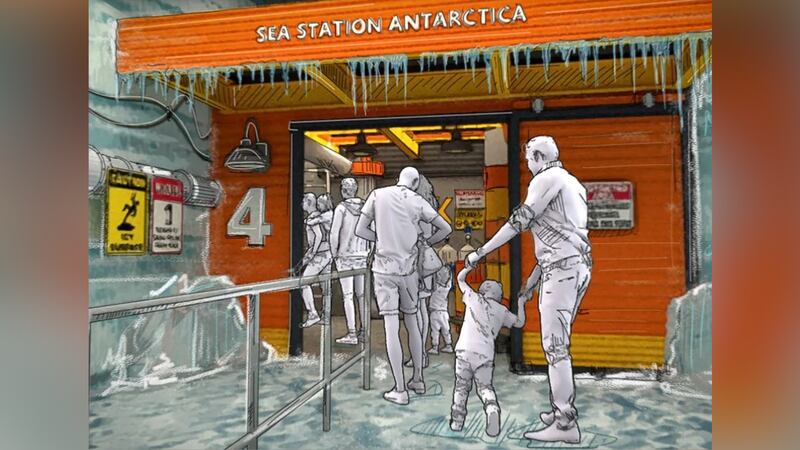 Published: Sep. 28, 2023 at 8:44 PM CDT
ORLANDO, Fla. (Gray News) - SeaWorld says it is set to open a new roller coaster at its Orlando theme park next year.
Officials at SeaWorld Orlando said guests will be able to embark on a thrill-seeking experience in spring 2024 with the highly anticipated arrival of Penguin Trek.
"This will be the coolest research mission you've ever joined!" park representatives shared.
The ride features snowmobile-styled cars that will immerse passengers in a penguin-research mission while taking them on an adventure through Antarctica.
The snowmobiles will race along with expedition teams at speeds up to 43 miles per hour, navigating twists and turns while narrowly escaping the crumbling hazards of an icy cavern.
According to reports, riders can also look forward to two exhilarating launches during the ride while they travel a 3,020-foot track that takes them indoors and out.
"This new indoor/outdoor family ride is the most immersive addition to the coaster capital of Orlando," representatives said.
SeaWorld said the ride will be thrilling but it will also be a family-friendly coaster that ends at a real penguin habitat.
"It's the perfect journey for families to share," the park shared.
Construction on the new coaster has reportedly already started near the park's Antarctica Empire of the Penguin Habit Exhibit.
Copyright 2023 Gray Media Group, Inc. All rights reserved.