'It's a travesty': Vandals ravage Richard Wright Library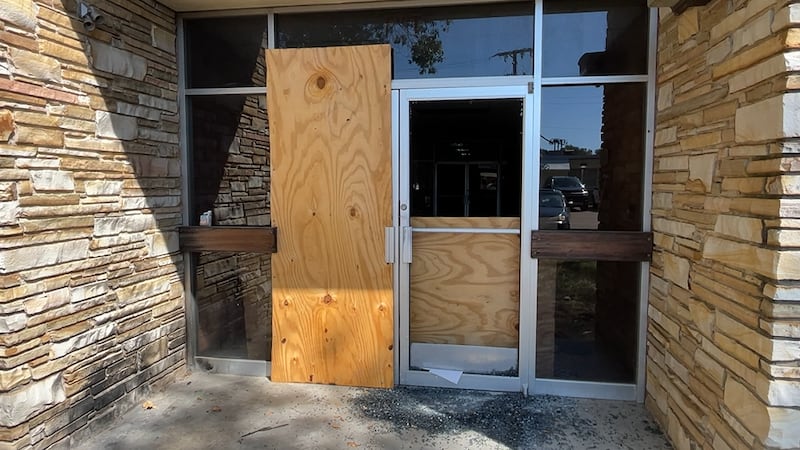 Published: Sep. 29, 2023 at 4:12 PM CDT
JACKSON, Miss. (WLBT) - Library officials are asking if you see any strange activity at the Richard Wright Library, call the police.
On Friday, officials with the Jackson/Hinds Library System learned vandals had broken into the McDowell Road Branch, years after it was temporarily closed.
JHLS Executive Director Floyd Council said this is not the first time the branch has been vandalized, but said this incident was the worst.
"We just did a lot to secure this place and board it up really nice, and going on a good track," he said. "I think it's a travesty."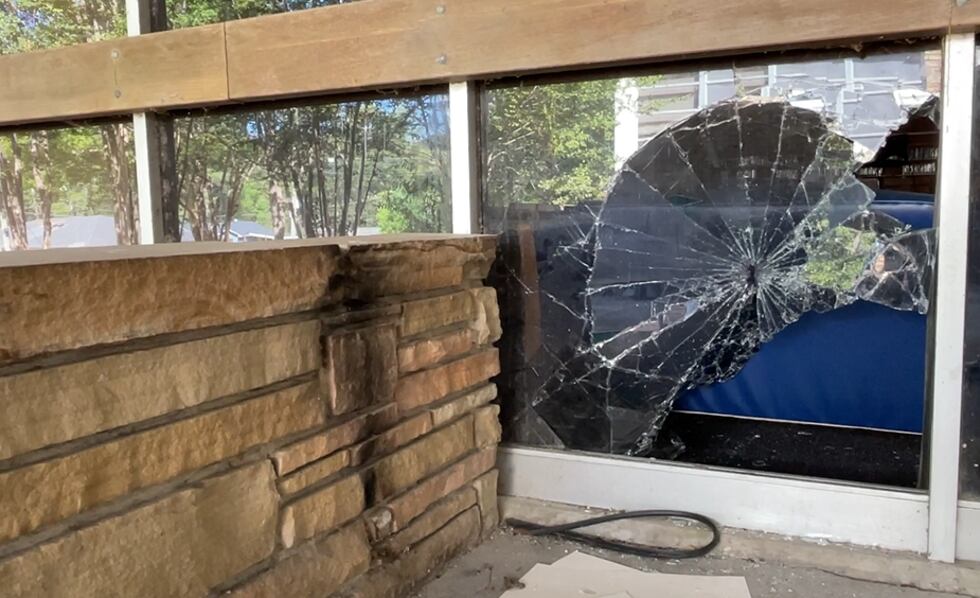 Vandals broke glass on the double doors on the side of the building next to Key Elementary School. Windows on the opposite side of the building also had been busted out.
Inside, vandals damaged a case storing several Richard Wright books and photos, tore out communication wires, knocked over bookshelves, and discharged fire extinguishers.
Wright was an African-American author from Mississippi who died in 1960. His works include Native Son and Black Boy.
"They just pushed over a whole big section of books, and all of the books are flying off the shelves," he said. "And inside the meeting room and other places, all you see is dust... white powder."
Council believes the vandalism occurred overnight and said library custodians discovered it this morning.
"It seemed like more than one person doing this," he said. "They didn't do this on a school day, because there's not even a vacant parking space over there. So, this happened overnight."
Richard Wright has been closed since 2020 for repairs. Council said the library was getting ready to move the books there into storage when this happened.
It's one of several blows to the JHLS in the last day. While system officials were still sorting out what happened at Richard Wright, Council received a call that some of the ceiling tiles had fallen in at the Fannie Lou Hamer Library.
"Whole ceiling, tiles, and stuff right at the circulation desk, from where the building had been leaking all summer, came crashing down. Can you imagine that?" he asked. "And then, in 20 more minutes, we get a call from Willie Morris [Library], where these boards on the underside of the back of the building are falling off just like pieces of candy."
The Hamer branch was arguably one of the most structurally sound branches in the system, having reopened in October 2022 as part of the Golden Key Multipurpose Center.
Morris reopened this summer after being closed for more months due to "substantial water damage caused by broken pipes."
"This is what happens when maintenance and strategies for improvements are not put into place."
The news comes just weeks after the city of Jackson confirmed that the building that houses the Eudora Welty would be torn down, likely to make way for a new green space for the Two Mississippi Museums.
The Jackson-Hinds Library Board of Trustees voted to close the branch indefinitely this summer due to a lack of air conditioning. This year marked the second year in a row the former flagship library for the system was closed due to excessive heat.
At a recent city council meeting, officials with the mayor's administration suggested Welty could be temporarily moved to Union Station.
It also comes weeks after the council approved its budget for the 2023-24 fiscal year, which did not include additional funds for library building maintenance.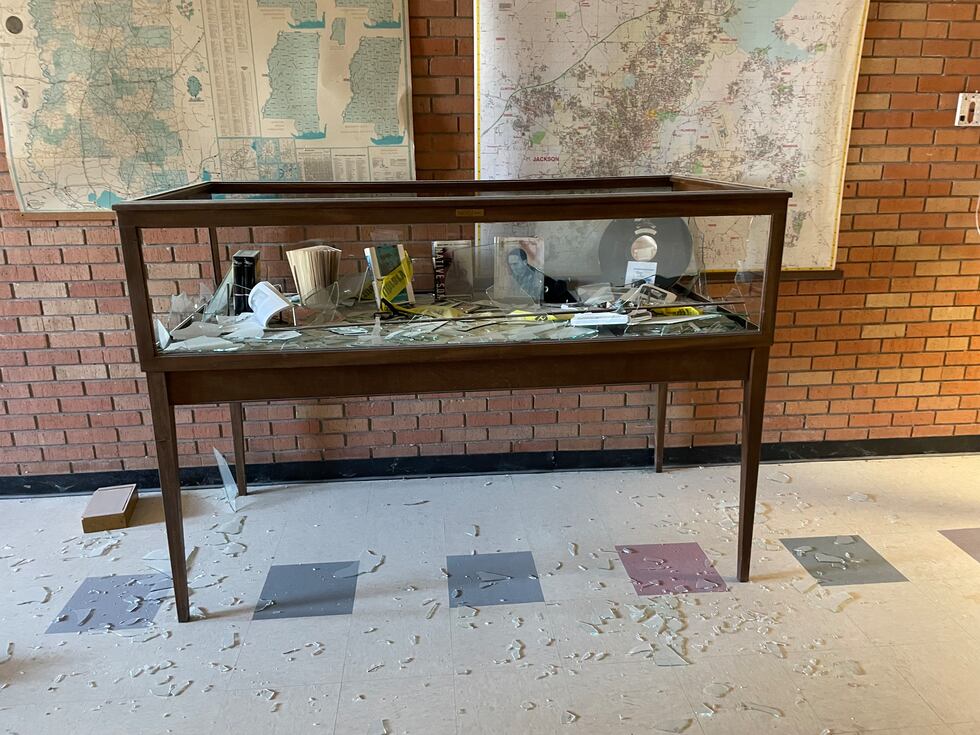 Libraries in the capital city are owned by the city and must be maintained by the city, according to state statute.
The Charles Tisdale Library closed in 2017 due to flooding and black mold issues. In 2019, JHLS abandoned the building, and in 2022, after it had been vandalized multiple times.
Jackson City Council President Aaron Banks was not immediately available for comment.
Want more WLBT news in your inbox? Click here to subscribe to our newsletter.
See a spelling or grammar error in our story? Please click here to report it and include the headline of the story in your email.
Copyright 2023 WLBT. All rights reserved.