Canton High School goes from 'F' to 'B' rating for first time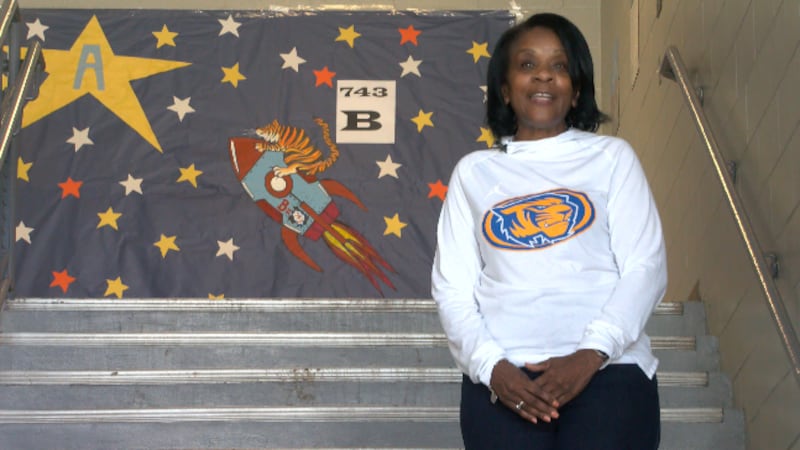 Published: Sep. 29, 2023 at 6:37 PM CDT
CANTON, Miss. (WLBT) - Leaders and students at Canton High School are excited to have excelled in this year's accountability ratings, given out by the State Department of Education.
Achieving this "B" Rating means their hard work is paying off. Those inside the building say this historic moment shows that the sky is the limit. Now, they're looking to soar to even greater heights.
"We're continuously moving," Miss Canton High School said. "The more we move and the more we continuously push ourselves, [the more] we are going in the right direction."
"For it to be the first time ever, it's very outstanding just to see all the work that the student body and me being a part of that and all the work we put in," Mr. Canton High School said. "It's very pleasing to hear that we are a "B" school and we are up there with the other schools surrounding us."
According to MDE, grades are calculated based on the number of points schools and districts earn in several categories, such as performance, growth, and the graduation rate for high schools.
Canton High School Principal Dr. Pamela Self admits that getting to a B hasn't been easy.
"Our graduation rate my first year hear, I couldn't imagine was a 50 % graduation rate. Now we're at 91%. Our EL population when I first got here was that we only had one to graduate, now all of them graduate," Dr. Pamela Self, the Canton High principal, said.
She credits much of the School's success to the implementation of new programs and teachers.
"We incorporated virtual tutoring. The students would not stay after school for tutoring because they would run from one activity to another and give us five minutes. We do Saturday School."
Dr. Self says the school was shy of eleven points from receiving an "A."
Self says she and her staff will do all they take to make that happen.
Want more WLBT news in your inbox? Click here to subscribe to our newsletter.
See a spelling or grammar error in our story? Please click here to report it and include the headline of the story in your email.
Copyright 2023 WLBT. All rights reserved.