'I could have had him a little bit longer': 3OYS finds AMR fails to meet response time mandates in Hinds Co. contract
Published: Sep. 27, 2023 at 6:01 PM CDT
JACKSON, Miss. (WLBT) - Shirley Thiac's voice wavered as she recalled her husband's last words.
"'Shirley Thiac, always remember that I love you'... And he never talked to me again."
That night, Philip Thiac slipped into a coma, never to wake up.
The Vietnam veteran had lingered for about six months after suffering a major stroke in December 2021.
Thiac believes her husband of 53 years would still be here today, had an ambulance only responded to calls for help at her South Jackson home.
Instead, no ambulance came, and after waiting for two hours, firefighters loaded Philip into a car so he could be taken to the emergency room for treatment.
"Even the fire [captain] down on Raymond Road, they were talking to the firemen. And he called, and finally, they called him back, and they said there was none to come," she said. "And that's when the firemen tried to pick him up... We finally got him into the car."
By the time Philip was seen, doctors at the University of Mississippi Medical Center said it was too late.
Six months later, Philip was dead. "That ambulance could have just been here a little bit earlier, we wouldn't have to go through that," she said. "I could have had him a little bit longer."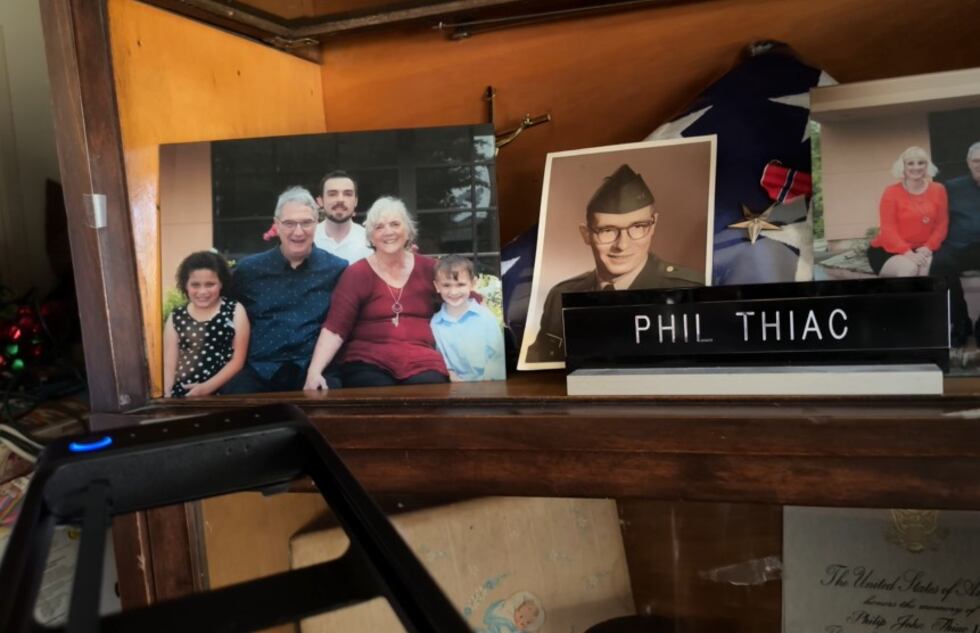 Thiac's story is not uncommon. In recent months, multiple residents in Jackson and Hinds County have come forward concerned about the county's ambulance service.
Donna Echols told WLBT this summer that she waited for nearly 90 minutes for an ambulance to arrive at her Northeast Jackson home after her ex-husband suffered a stroke back in April.
"To wait almost an hour and a half for life-saving ambulance service is not... it's inexcusable," she said. "When you know you've got somebody down like that, that needs medical care, to wait an hour and a half is a death sentence."
Echols had just arrived home from a wedding trip when she found Mabus flailing on her living room floor. In all, she called 911 five times, several times just to find out when an ambulance would arrive.
"The trauma involved in that, just watching a loved one, a friend, go through that... It's just emotional beyond belief to know that my children now [have] to hear that story," she said. "And, God forbid, I don't even want to think what Jim may have been thinking on that floor."
Mabus died about a week later in an intensive care unit. Echols found out that an ambulance with another company was only minutes away, but could not respond to her home, because provisions in Hinds County's contract with American Medical Response wouldn't allow it.
Lacy Thomas, meanwhile, waited more than two and a half hours this summer for paramedics to arrive at her rural Hinds County home after she called 911 for her mother. She remembers the day well, it was also her son's birthday.
"She was shaking a lot. Her lips started turning a kind of bluish color... I immediately did what I thought I was supposed to do, and called for help, called 911," she said. "I was told by them that they were severely backed up and it was probably going to take a while to get them here."
When an ambulance did arrive, a paramedic chided Thomas for not driving her mother to the hospital herself.
"I thought I was doing the right thing by calling for help," she said. "I just had visions of something happening while I was rushing her to the hospital."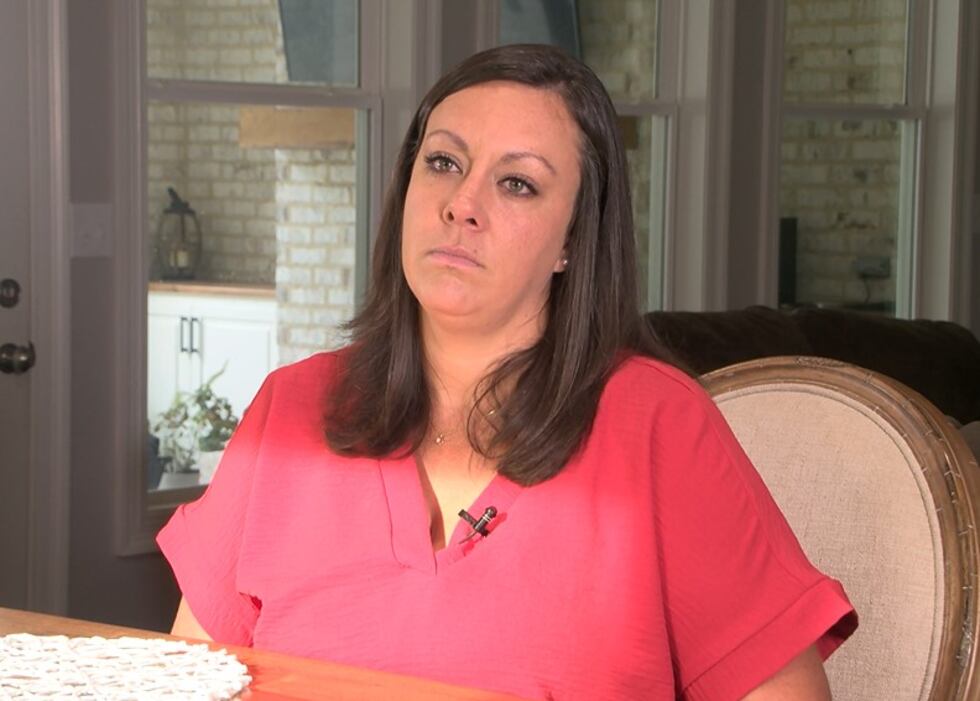 Ambulance service in Jackson and Hinds County is currently provided by American Medical Response. The company has had a contract to provide exclusive service in the county since 1991.
The year prior, the county and city of Jackson entered into an interlocal agreement to allow Hinds County to contract out ambulance service. Prior to that, Jackson was providing ambulance services and was losing money.
Under the terms of AMR's current contract, which was extended in 2021, AMR must answer 85 percent of Priority One calls in eight minutes or less in Jackson and Clinton, 12 minutes in Byram, and 18 minutes in other parts of the county.
Priority One calls include those that involve a "manifest or imminent life-, limb-, or function-threatening condition."
However, a 3 On Your Side analysis shows that for the first four months of the year, AMR failed to meet that percentage by large margins.
In January, just 51.76 percent of Priority One calls in Jackson were answered in the time allowed by the contract. That number rose to 53 percent in February, before falling to 52.26 percent in March and 48.89 percent in April.
Times for Clinton and Byram were about the same, with just 50.14 percent and 46.51 percent of calls respectively meeting that time for the four months combined.
In the county, AMR fared better, meeting the 85 percent threshold for January, but falling off in the following months.
| Percentage of AMR calls meeting response time requirements | January | February | March | April |
| --- | --- | --- | --- | --- |
| Jackson | 51.76% | 53.09% | 52.26% | 48.89% |
| Byram | 41.3% | 61.11% | 48.72% | 39.22% |
| Clinton | 46.07% | 51.76% | 61.04% | 44.64% |
| Hinds County | 87.8% | 78.5% | 70.83% | 70.2% |
"That's not good," said Byram Mayor Richard White. "They need to do a better job."
White, who had not seen response times prior to speaking with WLBT, says he hadn't gotten any complaints about ambulance service this year but said that could be because residents have grown complacent.
"Some people may, just at this point, with everything that's going on, they may be just lucky to... get an ambulance and are just thankful," he said. "I don't know."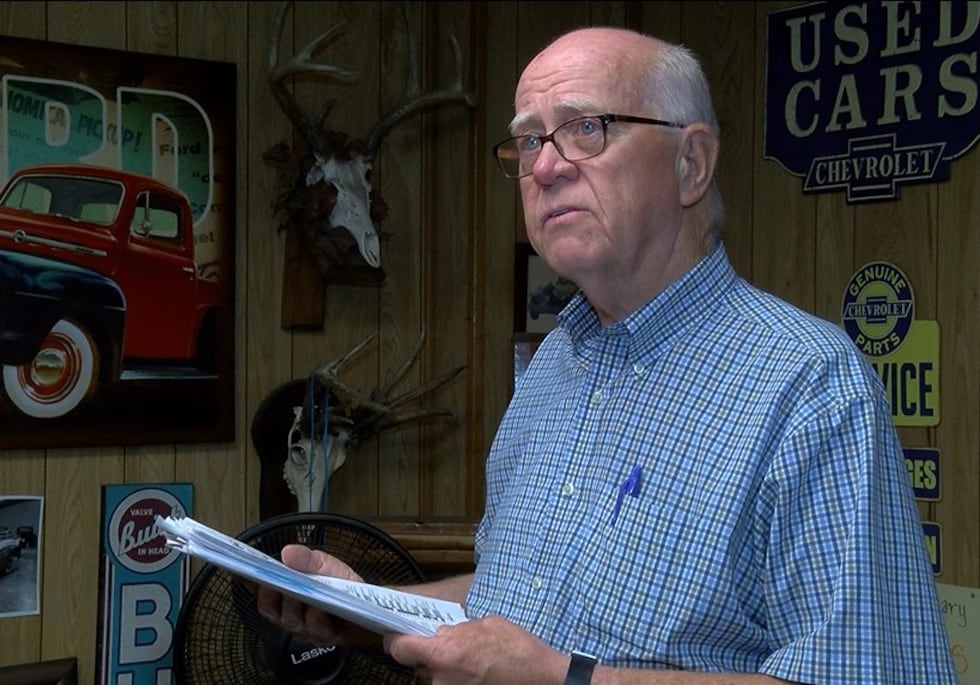 Clinton Mayor Phil Fisher also had not seen the numbers, but said AMR was doing "a great job."
"We also have EMTs at our fire stations that we train, that also respond," he said. "It's not unusual to have our EMTs and AMR's folks at a house at the same time. Our folks usually arrive first. So, we really haven't had a response issue that people call me for that reason."
Jackson City Council Vice-President Angelique Lee said the percentages in Jackson were "unacceptable."
"If we're not at 85 percent, which the contract requires, then we need to cancel that contract," she said. "That shows direct failure."
Lee, who said it took 30 minutes for an ambulance to arrive for her father's medical emergency just weeks ago, has been an outspoken critic of AMR for months.
She supports Mayor Chokwe Antar Lumumba's recent decision to issue a request for proposals seeking an ambulance provider solely to serve the city.
"I've gotten calls for at least three and a half years - since I've been in office - about once a week," she said. "One of the most recent was Donna Echols, who is a good friend of mine."
Lee said that call prompted her to put a discussion item on a recent city council agenda, where several people, including Echols and Thiac, spoke.
"We decided to push the administration, we decided to put it on the record," she said. "If you're waiting two hours, we failed you. If you're waiting 90 minutes, we failed you. If you're waiting 30 minutes and you might be under cardiac arrest, we failed you... We can't keep playing with people's lives."
The administration issued an RFP in August. The RFP addresses several concerns that the city believes have hampered response times in Jackson. Three companies responded to the request.
Records show that in Echols' case, AMR responded to 61 Priority One calls on April 27, the day of her ex-husband's stroke. Thirty-six of those calls were exempt from the eight-minute response requirement, including Echols'.
Exemptions occur when factors beyond AMR's control delay response times. Those factors include road conditions and obstructions, severe weather, and system overload, which occurs when more than seven emergency transport calls are in progress.
Wall times, or the time ambulances must wait at a hospital until their patients are checked in, also contribute to longer response times.
Figures show that ambulances had to wait an average of 47 minutes each time they dropped off a patient at Jackson area hospitals in the first seven months of the year before they could go back into service.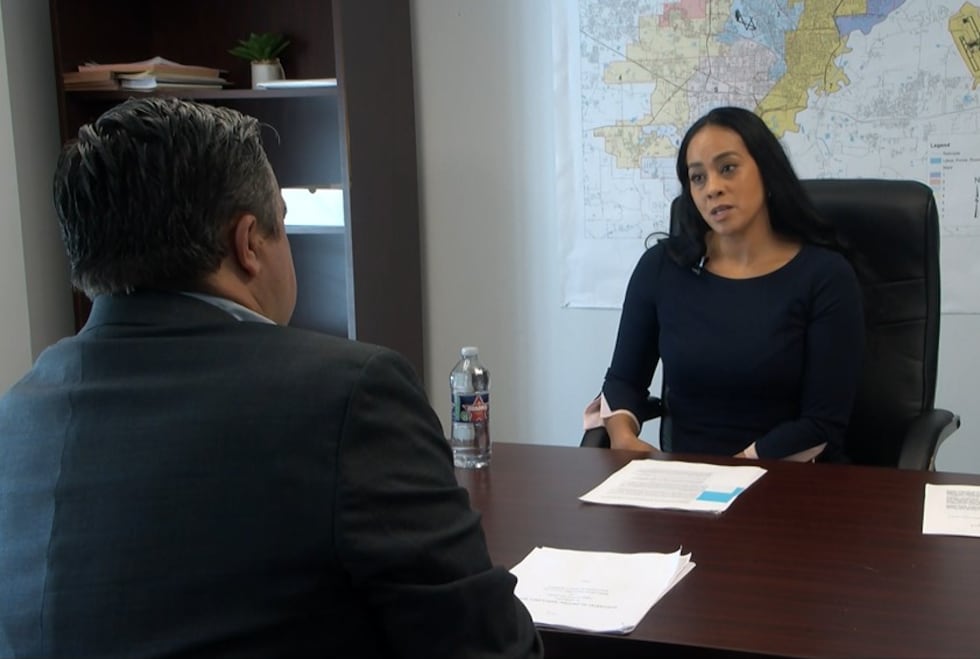 Lee says factors like wall times and multiple emergencies "should never be an excuse."
"For a city with this type of population, you should expect that. You should expect a high volume of calls," she said. "If you don't have the capacity, it's time to bow out."
During peak hours, AMR has approximately 15 ambulances serving the county.
In the first four months of the year, those ambulances responded to 20,400 calls for service, including 8,921 Priority One calls. Of the total calls, 16,685 were in the city of Jackson, including 6,546 Priority One requests for service.
"This is not about politics. This is not about monopolies. It's not about money. This is about lives," said Lee. "And if we aren't prioritizing the lives of our citizens, then either the administration, or AMR, or the county, they need to rethink this."
This is part one of a two-part series.
Reporter Holly Emery contributed to this story.
Want more WLBT news in your inbox? Click here to subscribe to our newsletter.
See a spelling or grammar error in our story? Please click here to report it and include the headline of the story in your email.
Copyright 2023 WLBT. All rights reserved.