Farmer shares concern over low Miss. River levels
Published: Sep. 26, 2023 at 10:02 PM CDT
MEMPHIS, Tenn. (WMC) - As the Mississippi River crawls towards a record low, farmers are already feeling the impact.
On Tuesday, the Mississippi River registered less than five inches from the record low set last October. Experts have sounded the alarm, saying things could get worse before it's all said and done.
"It's not as bad as it was last year, but it's about to get in the same category," said Dannie Daughhetee, who grows soybeans across the river from Memphis in Arkansas.
The river level Tuesday afternoon was sitting at 10.2 inches below sea level, which is not far from the -10.81 record set on October 18, 2022.
According to the Mississippi River Cities and Towns Initiative (MRCTI), that year cost the U.S. GDP $20 billion, and it only took 40 days to do that.
"It's only the start of this year's dry season," Daughhetee said. "But barges can't be more than half full or they'll get stuck."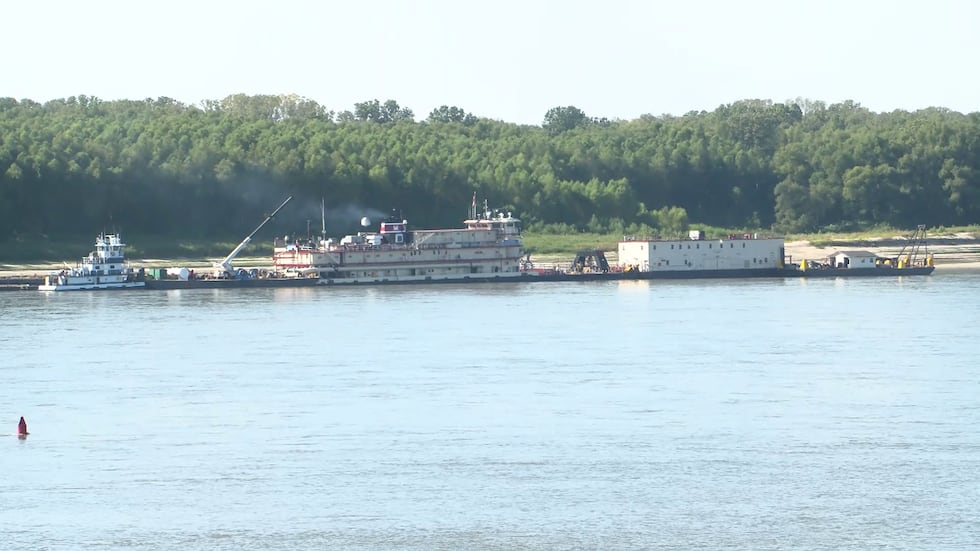 Daughhetee said that's got the basis of their profit twice as low as last season.
"Last year, the basis was about -50 cents, but right now, they're negative a dollar," he said.
A cost deficit that will be hitting Americans with higher prices once the products hit store shelves.
But Tuesday, the mayors of MRCTI proposed consideration of the following drought resilience policies to the Federal Drought Resilience Partners:
Award federal disaster declarations to states and localities for drought;

Allow cities to spend FEMA funds addressing drought impacts;

Make drought mitigation a spending priority for Jobs Act grants;

Develop national incentives for manufacturers to build out water recycling;

Allow for more adaptive multi-watershed management so river systems can be managed at basin scale to mitigate for climate impact;

Allow farmers and land owners to be compensated for voluntarily rotating acreage out of irrigation to alleviate drought;

Make agricultural credits for climate mitigation available under TITLE II, Subtitle C of the Inflation Reduction Act applicable to drought resilience activities.
It's too soon to tell which policies will make the final cut, or how they could impact American consumers at the cash register, but Daughhetee said it's a good first start to mitigate the impact of climate change.
"I'm glad to see what the federal government will be doing to help make this something we can keep pressing forward from," Daughhetee said. "Any bit helps."
Click here to sign up for our newsletter!
Click here to report a spelling or grammar error. Please include the headline.
Copyright 2023 WMC. All rights reserved.