Hearing to block Jackson from seeking its own ambulance provider to be rescheduled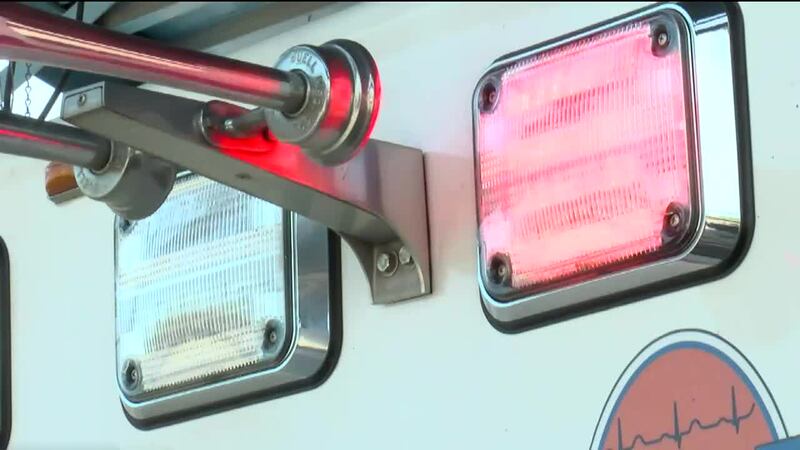 Published: Sep. 26, 2023 at 4:58 PM CDT
JACKSON, Miss. (WLBT) - A hearing that could determine whether Jackson can move forward with its efforts to seek an ambulance provider solely for the city will be rescheduled.
Hinds County is seeking a preliminary injunction to block the city from hiring its own provider, saying doing so would cause the county to be in breach of its current contract with AMR/Mobile Medic.
A hearing to determine whether that injunction would be put in place was slated for Tuesday. However, the hearing was canceled.
It was not known why the hearing was canceled and attorneys were working with court officials to set a new date.
The county filed a complaint against the city last week in Hinds County Chancery Court, more than a month after the city issued a request for proposals seeking an ambulance provider.
Three companies responded to the city's request. Officials are expected to evaluate those proposals this year and bring a proposal to the council early next year for consideration.
In the meantime, the city has filed a response to the county's suit, saying issuing a request for proposals does not interfere with the county or AMR's ability to perform under its current contract.
The city also argues that moving forward with an RFP is necessary because the county and AMR/Mobile Medic have not addressed "poor response times."
"The only answer given to the city was that the Hinds County Board of Supervisors [was] happy with Mobile Medic's ambulance service," the city wrote.
Despite that, the city argues that "a quick internet search reveals numerous local news articles detailing Mobile Medic's subpar and dangerous response times within the city as well as articles discussing Mobile Medic's poor response times in municipalities and counties throughout the state and other areas throughout the country."
The city references the April 27 incident involving James "Diamond Jim" Mabus. Mabus, who had suffered a stroke, waited for 90 minutes for an ambulance to arrive and later died of complications.
Attorneys for Jackson also argue that they've sought records reflecting response times for AMR but have not been able to obtain them.
"Currently, the city has an ethics complaint pending with the Mississippi Ethics Commission regarding these records," the city wrote. "The only logical conclusion is that the city can make from [the] plaintiff's refusal to provide these records is either that the records do not exist, or that Mobile Medic has not provided these records to [the] plaintiff as required."
Want more WLBT news in your inbox? Click here to subscribe to our newsletter.
See a spelling or grammar error in our story? Please click here to report it and include the headline of the story in your email.
Copyright 2023 WLBT. All rights reserved.