Scathing report says Brookhaven Police Dept. needs to be rebuilt from ground up
Published: Sep. 25, 2023 at 2:13 PM CDT
BROOKHAVEN, Miss. (WLBT) -Independent consultants say the Brookhaven Police Department needs an overhaul.
Last week, the Brookhaven Mayor and Board of Aldermen adopted a report from consultants who recommend several changes to the department, which they say is in disarray and "in need of rebuilding."
The report comes more than a month after a Brookhaven detective withheld evidence, leading to a mistrial in a case involving the attempted murder of a Black FedEx delivery driver by two white men.
"The department is going through what many departments of its size have experienced, and sometimes it becomes necessary to draw a line in the sand and basically start over," consultants say. "What I learned is that the Brookhaven Police Department is a department in need of rebuilding."
Consultants include William Harmening, Frances Boateng, and Charles Scheer. Harmening is a 37-year law enforcement veteran from Illinois and a retired professor at Roosevelt University in Chicago and Washington University in St. Louis. Boateng is an associate professor of criminal justice at the University of Mississippi, and Scheer is an associate professor of criminal justice at the University of Southern Mississippi.
Mayor Joe Cox declined an interview but said in a statement that consultants were retained after the city "was made aware of a Lincoln County grand jury report which addressed issues within the Brookhaven Police Department."
According to the grand jury, the department failed to complete investigations in a timely manner, failed to complete investigations once the original investigator left the department, blamed witnesses, and arrested individuals without sufficient probable cause.
Consultants looked deeper into those concerns, finding the department is plagued by several issues, including a "severe manpower shortage," a "confusing and inefficient command structure," a "lack of officer training," and "competency issues in its investigative unit."
Consultants go on to say that the department has an "overabundance of ranking officers, including 3 captains, 3 lieutenants, 4 master sergeants, 6 sergeants, and 6 corporals," compared to just six patrol officers with no rank.
Of those officers, one captain is supervising another captain, while another captain appears "to have no other function but to supervise a single master sergeant who heads up the investigative staff." Meanwhile, Brookhaven has four patrol squads supervised by four squad leaders, all of whom have different ranks.
"It appears that promotions are given at the discretion of the chief without any specific criteria," the report states. "This is just the opposite of how it should be."
The report also outlines problems in the department's hiring practices, saying there are no polygraph or psychological exams, and that due to the lack of background checks, the department has brought on officers with criminal backgrounds, including one officer who changed his or her name. Officers also have been hired despite having known prescription drug addictions and DUIs.
"This is unacceptable in law enforcement. [Fewer] quality hires will inevitably result in short-term employment and constant turnover," the report states.
Consultants are urging the mayor and board to "immediately impose a moratorium on any further hiring" until new hiring procedures are put in place. Barring a moratorium, a hiring committee should be put in place made up of the chief, the mayor, and a representative from the board of aldermen.
The report takes the department to task in other areas as well, including for "problematic" policies and procedures governing officer discipline, as well as problems in its investigations unit and with case management.
"I was surprised to learn that officers are being disciplined 'in house.' It was stated to me that because the board of aldermen refuses to approve recommended discipline, officers are being suspended with pay without the involvement of the board," Harmening wrote. "This is inappropriate and exposes the city of Brookhaven to potential litigation involving violations of state and federal labor law."
According to the report, Brookhaven has no defined process for investigating officer misconduct allegations, nor does it spell out the due process rights afforded to suspected officers. The policy also does not clearly define who will conduct internal affairs investigations, who will conduct criminal investigations, and how those investigations will interact.
As for investigations, Harmening wrote, "There is probably not an issue in the BPD that needs more immediate attention than its investigations unit."
Harmening said some of the unit's issues were illustrated at the recent attempted murder trial of Brandon and Gregory Case, the father and son duo charged in connection with shooting at D'Monterrio Gibson, a Black FedEx delivery driver.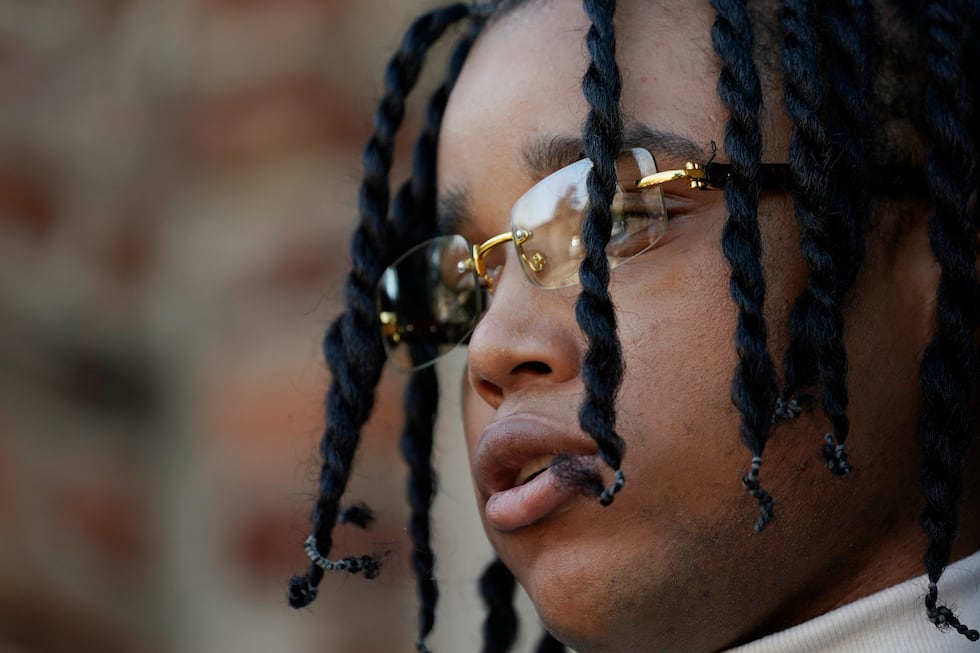 Circuit Court Judge David Strong declared a mistrial minutes into the third day of the trial after defense attorneys said Detective Vincent Fernando, a witness in the case, withheld evidence during testimony and blurted out statements that were excluded in the trial.
"This is a circumstance that NEVER should happen in an important criminal matter and... points to several problems with BPD's investigative function," Harmening wrote.
District Attorney Dee Bates told Harmening about several cases that had been "insufficiently investigated before being brought to him for prosecution." In some of those cases, Bates visited the crime scenes himself to discover that evidence had been missed or left behind by detectives.
He also told Harmening that one detective "is not allowed to bring him a case because of their inability to conduct a proper investigation."
Problems in the investigations stem from the department's "confusing" policy, which includes no mandatory review of the detective's progress on a case, nor does it define who has supervisory responsibility over the division.
"The policy seems to require that investigative reports be signed off on by the Asst. Chief of Police. This is inappropriate," the report states. "Signoff authority should be by the supervisory detective, which, under the proposed reorganization, would be the lieutenant over investigations."
Other issues raised by consultants include the department's out-of-date use of force policy, a mental health policy that is not in line with Mississippi state statute, and two separate policies providing contradictory rules on police pursuits.
Consultants recommend several changes within the department, including a reorganization of the chain of command, as well as policies and procedures to determine when and how promotions are made.
Harmening also recommends the chief of police be appointed, rather than elected, to increase accountability.
In April, the board approved a measure to appoint the police chief beginning in 2025, once the current term for Chief Kenneth Collins comes to an end.
At its September 19 meeting, the board approved retaining Harmening to help implement changes in the department. It was not known when those changes would be made.
Chief Collins was not immediately available for comment.
Want more WLBT news in your inbox? Click here to subscribe to our newsletter.
See a spelling or grammar error in our story? Please click here to report it and include the headline of the story in your email.
Copyright 2023 WLBT. All rights reserved.