Hinds County approves at least $600K for cyberattack recovery efforts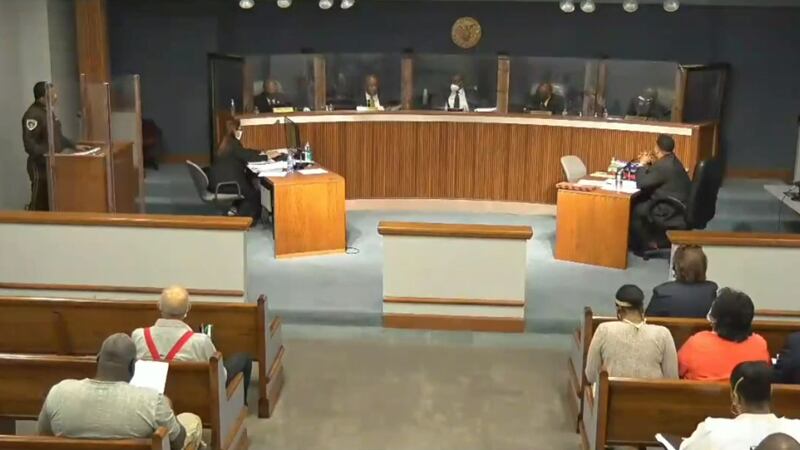 Published: Sep. 22, 2023 at 3:00 PM CDT
|
Updated: Sep. 22, 2023 at 3:07 PM CDT
JACKSON, Miss. (WLBT) - Hinds County approved more than than $600,000 in payments Friday to restore its computer system after cyberattacks took it down days ago.
At an emergency board meeting on Friday afternoon, the board voted 3-0 to approve paying $335,100 for cyber recovery services to Netlink Voice LLC, and up to $265,000 to Digital Asset Redemption LLC for a settlement fee.
The $335,100 was apparently the first payment to Netlink. It was unclear how many more payments Netlink was set to receive.
The county also approved a contract with Arctic Wolf, a company that provides security operations. However, the cost of that contract was not mentioned.
Board members participating included Supervisors Vern Gavin, Credell Calhoun, and Bobby McGowan. Supervisors David Archie and Robert Graham were absent.
A computer system breach on September 7 took down the county's ability to conduct most business.
Since then, residents have been unable to buy car tags and pay property taxes. Residents also have been unable to complete many real estate transactions in the county.
The ransomware attack has affected the county in other areas as well. The Chancery Clerk's Office, for instance, obtained scanners and set up external computers to upload filings to the Mississippi Electronic Courts website.
Circuit Clerk Zack Wallace said his office was expected to bring in some external computers Saturday so documents could again be uploaded to the MEC website for the county's circuit court system.
Since the hack, his office has been taking paper filings and making docket entries on MEC to note that filings had been received.
The agenda for the emergency meeting also included an item regarding damage to county property. The board went into executive session shortly after the Pledge of Allegiance. No details of the agreements were discussed during the meeting.
On Wednesday, County Administrator Kenny Wayne Jones and Board Attorney Tony Gaylor said a solution to the ransomware attack was around the corner, and that a solution would be rolled out in phases.
Want more WLBT news in your inbox? Click here to subscribe to our newsletter.
See a spelling or grammar error in our story? Please click here to report it and include the headline of the story in your email.
Copyright 2023 WLBT. All rights reserved.