Loose tire goes through windshield of van on interstate, kills 2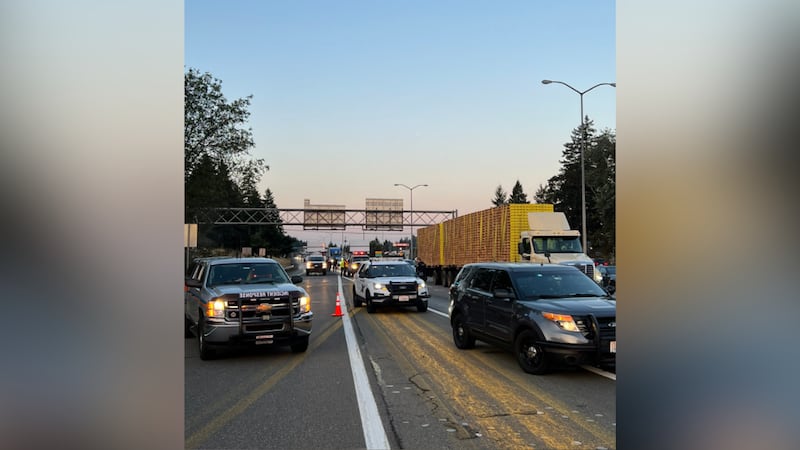 Published: Sep. 22, 2023 at 4:21 PM CDT
LAKEWOOD, Wash. (Gray News) - Authorities in Washington state say two men died after a loose tire went through the windshield of a passenger van they were driving.
According to Washington State Patrol Trooper John Dattilo, the tire went through the vehicle's windshield on Interstate 5 near the Lakewood area on Thursday morning.
Troopers said the van was carrying eight passengers at the time of the collision.
Several people inside the van were reportedly struck by the tire. An 18-year-old man and a 55-year-old man were killed, troopers said.
"I am saddened to announce that as a result of the crash, two people have died," Dattilo said.
Another passenger was also injured and taken to the hospital with five others uninjured.
Troopers shared that it's possible another driver may have hit the tire and it popped up and hit the van, or it could have come off another car before striking the van.
Washington state authorities are asking for witnesses to contact WSP Trooper Cody Fath at 360-764-0922 if they have any further information about what happened.
Troopers closed the right travel lane on the interstate for several hours for their on-scene investigation.
Copyright 2023 Gray Media Group, Inc. All rights reserved.