Archie seeks judicial review of Democratic primary results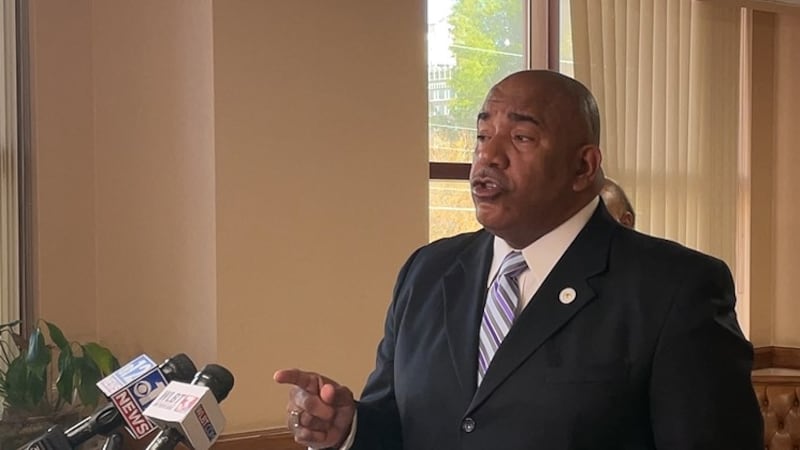 Published: Sep. 8, 2023 at 9:51 PM CDT
JACKSON, Miss. (WLBT) - A day before his appeal is heard before party officials, a Hinds County supervisor is already appealing the results of the 2023 Democratic primary.
On September 8, District 2 Supervisor David Archie filed a petition seeking a judicial review of the election of Anthony Smith as supervisor.
Archie was defeated for a second term by Smith by more than 1,800 votes in the August 8 Democratic Party primary.
The supervisor is asking for the court to void the election results and order a new election, arguing there is a "preponderance of evidence" to support his request.
He is asking that his case is heard before a tribunal made up of a judge and all five Hinds County election commissioners.
The lawsuit raises several concerns mentioned at a recent press conference, including missing machine tapes from all 26 precincts.
The tapes, according to the suit, "[contain] the actual number of voters that voted on each machine."
The suit also claims that voter register books were missing from 18 of the 26 precincts where ballots in the District 2 primary were cast.
Parties in the case include the Hinds County Democratic Executive Committee, Committee Chair Jacqueline Amos, Secretary Sandra McCall, Anthony Smith, former District 2 Election Commissioner Toni Jonson, Election Systems & Software, and Hinds County Circuit Clerk Zack Wallace.
Want more WLBT news in your inbox? Click here to subscribe to our newsletter.
See a spelling or grammar error in our story? Please click here to report it and include the headline of the story in your email.
Copyright 2023 WLBT. All rights reserved.