'We made history': Council votes unanimously to approve 2024 fiscal year budget
Published: Sep. 7, 2023 at 2:19 PM CDT
JACKSON, Miss. (WLBT) - Council President Aaron Banks couldn't help but smile.
"Alright, y'all we made history... A unanimous vote on the budget," he said.
After weeks of intense deliberations that included talks on closing the Jackson Zoo to protests from firefighters seeking a pay raise, the Jackson City Council voted unanimously to approve its 2024 fiscal year budget.
Budget highlights at a glance:
$700,000 for pothole repair

Police and firefighter pay raises

Funding for two new code enforcement officers

Pay raises for municipal judges

Five new park rangers

Mayor's budget cut by 15 percent

Zoo staying open
Banks says it's the first time in the city council's decades-long for all members to vote in favor of a budget.
Council members celebrated the vote at a press conference immediately following Thursday's special meeting.
"This has been the most difficult budget year I can recall in my six years of being on the council, and I'm really proud of the hard work of my colleagues," said Ward Seven Councilwoman Virgi Lindsay. "We were here every meeting, working diligently, peeling back the layers, finding the funds that we needed."
"We had to think creatively sometimes, and we did it, and I'm grateful that we were able to prioritize some very important priorities for our citizens and for our departments and get this work done," she said.
The council was faced with several challenges this year, including finding funds to cover increased insurance premiums. Banks floated the idea of closing the zoo to pay for that increase.
However, he and other council members later agreed that additional talks would be needed before any decisions on the zoo's future were finalized.
The budget includes approximately $421 million in expenditures, including raises for firefighters, police officers, and municipal judges, as well as funding for two additional code enforcement officers, an additional public defender, and an additional deputy city attorney.
"One of the biggest takeaways we can be proud of is those raises for the fire department because they were feeling the crunch," said Council Vice President Angelique Lee. "We're just glad we were able to do that for them now."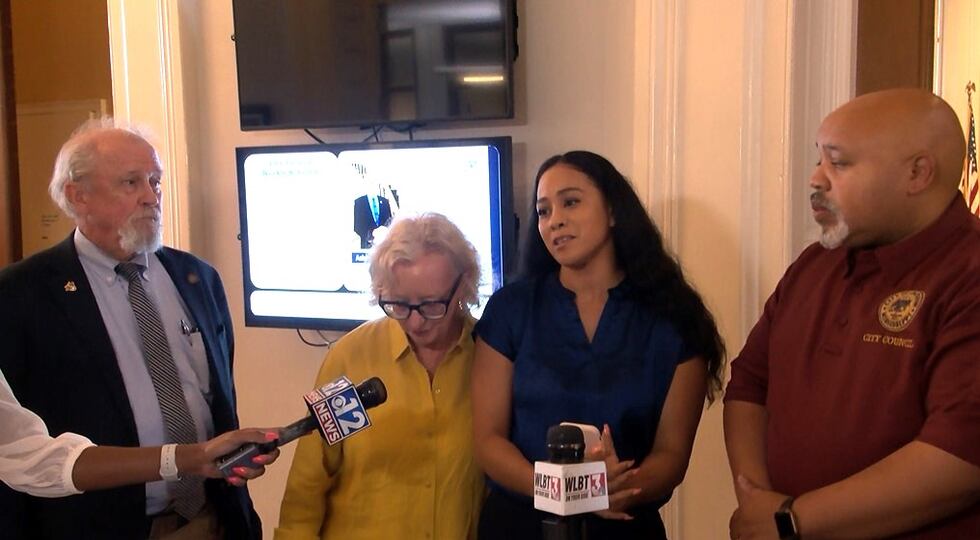 Dozens of firefighters packed the council chambers during budget deliberations to show support for pay raises. Chief Willie Owens' budget initially didn't include salary increases, but he went back and revised it in response to firefighter protests.
In all, funding for 31 unfilled positions in his department to cover a portion of the pay raises. The council pulled over unused road repaving funds to make up the difference.
The city sets aside revenues generated each year from one mill for road resurfacing. Those funds in recent years have not been used, leaving several million in the bank.
Come October 1, police officers also will be getting a raise, with the council approving budget recommendations from Police Chief Joseph Wade.
He also agreed to cut positions to fund the increases. However, the council added five back after finding funding to reimplement the city's park ranger program.
Approximately $350,000 was moved to the Jackson Police Department to fund the rangers, who will be assigned to patrol the city's public parks.
The move leaves JPD with 270 budgeted positions and about 30 vacancies.
Mayor Chokwe Antar Lumumba said any new officers brought on beyond that number could be funded with grant money.
The mayor said the city wasn't eligible for certain federal grants in the past due to the large number of vacant positions. However, if those positions were eliminated for cost-cutting reasons, the city would have access to that funding to pay for new officers for up to three years.
Other budget highlights include moving $75,000 from the city's Grand Gulf fund to purchase and install surveillance cameras at several city parks and setting aside $700,000 to pay for pothole repairs.
The pothole funds are coming from the city's modernization tax, or internet sales tax, and will be distributed equally among all wards.
City Engineer Robert Lee said crews will initially focus on old water and sewer cuts, which occur when streets are dug up to repair broken water or sewer mains.
He says he's unsure how far the money will go, saying it depends on several factors, including the size of the potholes being filled.
"If we're talking about old utility cuts, those take up more asphalt and time versus smaller potholes," he said. "So, it depends on the nature of the pothole or utility that we're looking at."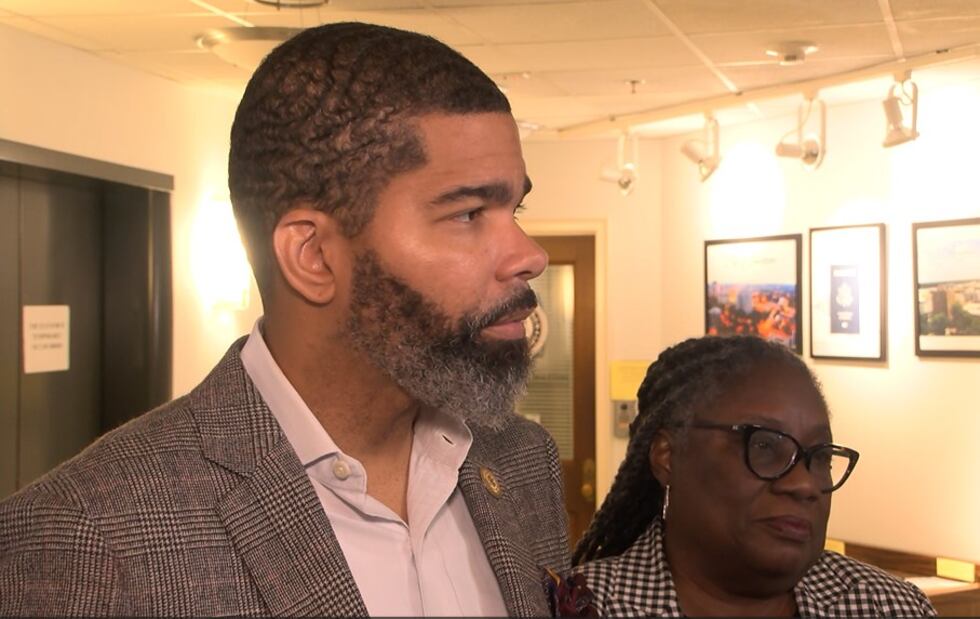 While there are some increases, the mayor's office is having to deal with a budget cut. The council agreed to cut the mayor's proposed budget by 15 percent, or approximately $260,000.
Lumumba said the cut will come in constituent services, "the area that directly addresses community concerns when communities call, or residents call about... a pothole... a challenge at their home. That's the division that responds," he said.
"The reality is that our budget has been decreased every year. But instead of deciding that we're going to argue about that and fight and hold up progress... we're just determined that we're going to provide the services that residents need," he said. "And, so, we'll find a way to adjust, [to] still stand up a constituent arm that's able to respond to those needs and move forward."
"I think that's what the residents want, and that's what we're going to provide."
Want more WLBT news in your inbox? Click here to subscribe to our newsletter.
See a spelling or grammar error in our story? Please click here to report it and include the headline of the story in your email.
Copyright 2023 WLBT. All rights reserved.