See what caused a $618K shortfall in the Madison Co. Tax Collector's Office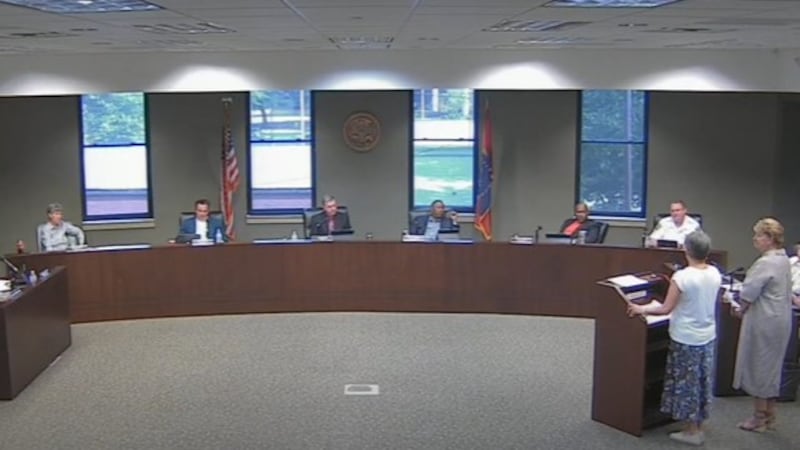 Published: Sep. 7, 2023 at 6:30 PM CDT
MADISON COUNTY, Miss. (WLBT) - A forensic auditor has found out what caused a roughly $618,000 shortfall in the Madison County Tax Collector's Office.
And while county leaders are breathing a sigh of relief that the money has been accounted for, it's still unclear why the mistake leading to the shortfall was not caught or corrected sooner.
On Tuesday, forensic accountant Stephanie Smith told the Board of Supervisors that Tax Collector Kay Pace's office had overpaid the county for collecting municipal property taxes for the cities of Madison and Ridgeland.
"That created the shortfall," she said. "When I started this process, I said, you know, 'It's revenue neutral. Money in should be money out.'"
"Well, what we had is money in and money out twice."
According to Smith, the county is supposed to take up to $75,000 a year in commissions for collecting ad valorem taxes for the cities of Madison and Ridgeland.
Under terms of interlocal agreements for those cities, the county takes a portion of the commission off the top of the taxes brought in each month, with the rest of the funds being remitted back to the cities.
Smith told the board there was no mechanism in place to tell the tax collector's office when the $75,000 cap was reached. As a result, in some years, the office overpaid the county by hundreds of thousands of dollars.
"The person responsible for this issue, and I'm not certain who that is because she's no longer an employee there, would look at those and say, 'Oh, we've hit the cap. We owe the city of Ridgeland this money. We owe the city of Madison this money,'" Smith said. "And they would settle what they called excess commission."
Despite the overpayment to the county, she said Ridgeland and Madison were paid the full amounts due to them. It's unclear where the funds for the overpayments came from.
| County overpayments by year | |
| --- | --- |
| Fiscal year 2018 | $107,823 |
| Fiscal year 2019 | $48,102 |
| Fiscal year 2020 | $351,804 |
| Fiscal year 2021 | $111,124 |
| | Source: GranthamPoole report provided to Board of Supervisors |
Smith's report comes nearly three months after auditors discovered the issue during their audit. The Mississippi State Auditors' Office told the county the findings could negatively impact the county's credit rating.
In July, the board approved a contract with Smith, a forensic accountant from GranthamPoole PLLC, to find out what happened.
"I wanted her to come into my office and go through all the work we've been doing, and that's what she does," Pace said. "When you find something that has been done incorrectly, then you correct it."
Pace told the board safeguards would be put in place to prevent overpayments from occurring in the future. She declined to offer details on what those safeguards would be, saying additional information would be provided once Smith wraps up her investigation.
"I'm going to wait until Stephanie gets through. And she's going to be with me another month," she said. "During that time, she has some things that she wants to go through with me and my staff, and that's what we'll do."
"At the end of her time there, then we'll be in better shape," Pace added. "We'll be able to handle things better."
Want more WLBT news in your inbox? Click here to subscribe to our newsletter.
See a spelling or grammar error in our story? Please click here to report it and include the headline of the story in your email.
Copyright 2023 WLBT. All rights reserved.