Celebration of broadband expansion in Hinds County includes free laptops for students
Comcast expands service in Bolton and Edwards
Published: Aug. 22, 2023 at 6:12 PM CDT
JACKSON, Miss. (WLBT) - There was a big celebration for Hinds County Schools Tuesday after free laptops were given to students.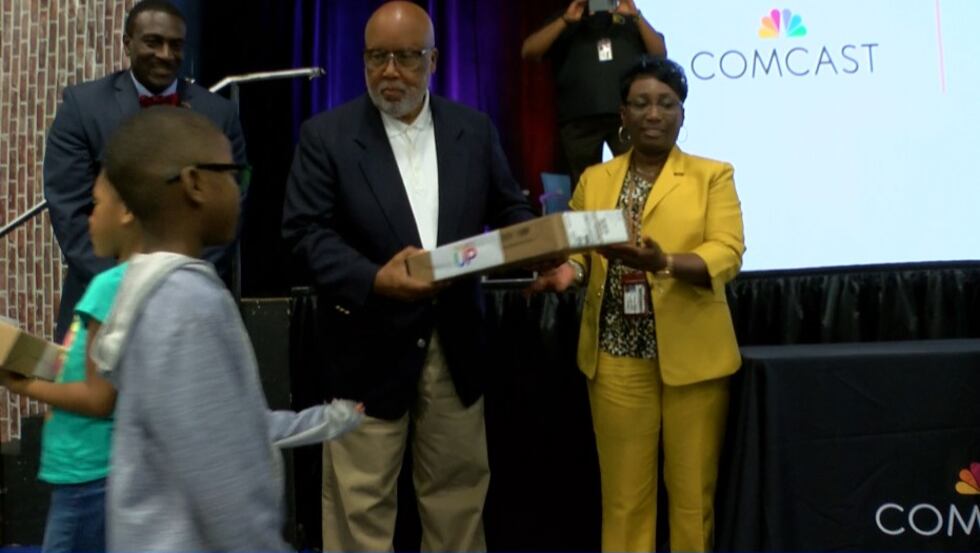 Comcast, along with Congressman Bennie Thompson and Governor Tate Reeves, helped pass out the laptops to celebrate the completion of the broadband expansion to Bolton and Edwards. Local businesses and homes will now have access to internet, voice, and video services. Hinds County educators say students must have access to technology to have digital literacy.
Hinds County School President Dr. Linda Laws said, "We have children that are traveling many miles, and they are in areas where the internet is almost non-existent. So this is going to be a major help for these children that can't get to internet. We don't even have a Chic-Fil-A and Mcdonald's to go to. So that is not an option for us."
Jason Gumbs, Senior Vice President for Comcast, said, "1700 homes and actually more residents are actually getting access to our service in Bolton and in Edwards. And again, we hope to build more and more communities that are underserved to bridge the digital divide."
Both Governor Reeves and Congressman Thompson say the broadband expansion and laptop donation are game changers for children, businesses, and residents in the area.
Congressman Thompson said, "I also live here, and in living here, I struggle quite often having access to the internet. This will not only provide for me but over 1700 other families who live in this area."
Governor Reeves added, "It's another step forward for improving the quality of learning capabilities for Mississippians all across the state."
Comcast plans to help other underserved communities bridge the digital divide to make sure students get a quality education that includes access to technology.
Want more WLBT news in your inbox? Click here to subscribe to our newsletter.
See a spelling or grammar error in our story? Please click here to report it and include the headline of the story in your email.
Copyright 2023 WLBT. All rights reserved.