18-year-old faces 34 charges for crimes including murder, police say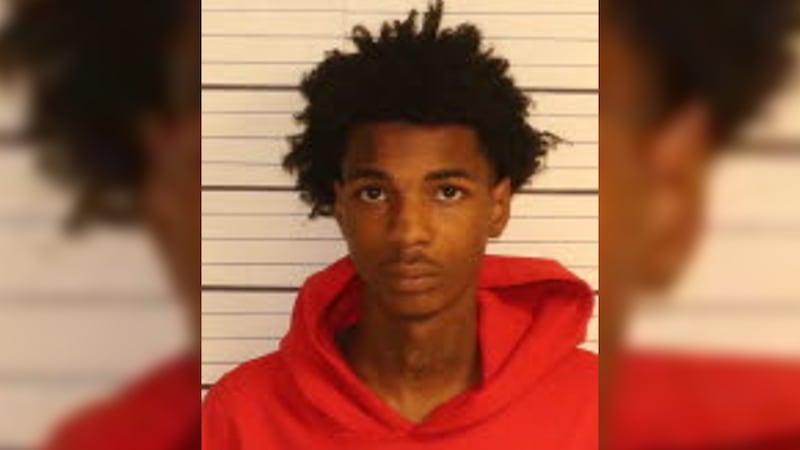 Published: Aug. 21, 2023 at 8:56 AM CDT
|
Updated: Aug. 25, 2023 at 5:54 PM CDT
MEMPHIS, Tenn. (WMC) - An 18-year-old is facing 34 charges, including murder, according to Memphis Police Department.
Justin Blue is charged with first-degree murder, 4 counts of aggravated assault, vandalism, reckless endangerment, unlawful carrying of a weapon,17 counts of burglary, and 9 counts of theft of property.
On July 23, 2023, officers responded to a shooting on McNeil Street.
Officers found a man with a gunshot wound to the head.
The victim was taken to the hospital where he was pronounced dead from his injuries.
Police received multiple photos from video surveillance and a CrimeStoppers tip that Blue was the suspect in the shooting, according to the affidavit.
On August 18, Blue was arrested on non-related arrest warrants.
After being taken in for further investigation, Blue admitted to police that he was the shooter on July 23 and identified himself from the surveillance video, according to police.
Blue is being held on a $2,650,000 bond—$2,200,000 for the murder charge and $450,000 for charges in two other cases.
He is expected to appear in court on Tuesday at 9 a.m.
Click here to sign up for our newsletter!
Click here to report a spelling or grammar error. Please include the headline.
Copyright 2023 WMC. All rights reserved.