Why Jackson State football practiced under new field lights for first time Thursday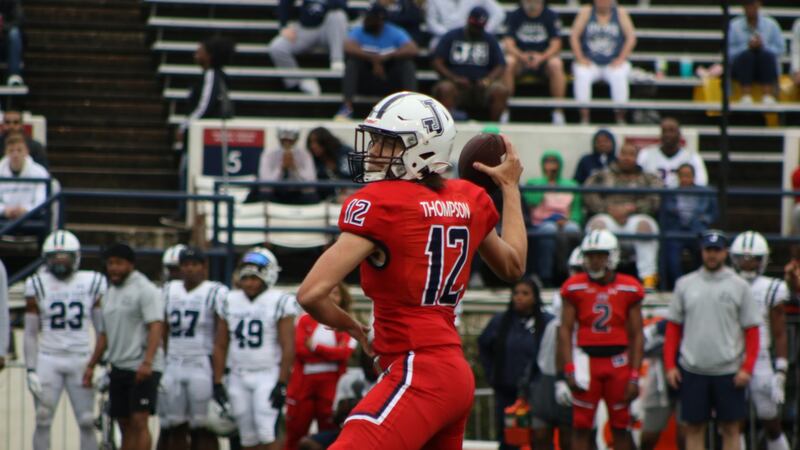 Published: Aug. 18, 2023 at 9:52 AM CDT
JACKSON, Miss. (WLBT) - Head coach T.C. Taylor and his Jackson State football squad took to the practice field outside of the Walter Payton Center for a night-time session for the first time this fall after the recent installation of floodlights at the field.
Acting JSU President Elayne H. Anthony announced on August 2 that new lights would be installed on the football practice field.
"It's big to be able to do this," Taylor said. "Being a player here from 1997-2001, I can remember we really only had one pole of lights that we could come out here and work under, but we still came out here and got it in. To have everything lit up out here, it hits home as an alum and you saw the energy it gave our football team. I'm grateful to Dr. Anthony for making it happen."
The Tigers have been practicing during the morning and afternoon hours throughout fall camp, until Thursday.
Beating the heat is an obvious reason, but Thursday night, Coach Taylor said that practicing in the evening was done for a purpose - to replicate the afternoon-to-evening game time for next Saturday's Cricket MEAC/SWAC Challenge Kickoff against South Carolina State.
"We wanted to get out here and give them a feel of what it's going to be like next Saturday," Taylor said. "I thought they grasped it, understood it, and came out here with the energy I wanted to see. We just have to take this into the football game next week."
The season opener is one of four evening kickoffs Jackson State football will have in the first five games of the season.
"It's huge to be able to create those game-like moments and situations for your football team," Taylor said. "They're going to play at an unbelievable pace. That's just what they do. That's what this football team is bred to do. They're going to play with energy. These coaches do a good job of scouting teams and getting those looks that we need for our defense, offense, and special teams. When you can create the atmosphere and environment of what it is going to be like - even when we got started tonight, the Sonic Boom came down the street - that's what it's going to be like come next week."
The Tigers' first game of the 2023 season will kick off at 6:30 p.m.
Jackson State still has not announced who their starting QB will be at this point but is expected to reveal next week ahead of their season opener.
Want more WLBT news in your inbox? Click here to subscribe to our newsletter.
See a spelling or grammar error in our story? Please click here to report it and include the headline of the story in your email.
Copyright 2023 WLBT. All rights reserved.