Heat safety measures taken at Camp Shelby after 1 soldier dies, another hospitalized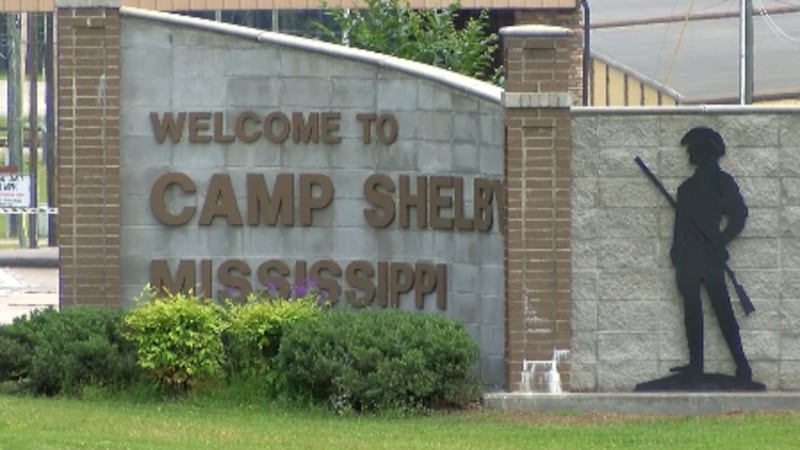 Published: Aug. 14, 2023 at 6:13 PM CDT
FORREST CO., Miss. (WLBT) - On Friday, August 11, an incident occurred at Camp Shelby Joint Forces Training Center near Hattiesburg.
A soldier enrolled as a student in the Army Basic Leadership Course at the 154th Regiment Regional Training Institute experienced a medical emergency after completing the two-mile run event of the Army Combat Fitness Test.
The 38-year-old received immediate attention from an on-site medic and ambulatory service assistance. He was transported to Forrest General Hospital, where he was tragically pronounced dead. The soldier, a member of the Illinois National Guard, was in training status at Camp Shelby.
In another incident on Saturday, August 12, a soldier from the Mississippi National Guard Recruit Sustainment Program, Detachment 3, Bravo Company, exhibited symptoms of a heat injury during training and familiarization of the Army Combat Fitness Test at Camp Shelby Joint Forces Training Center.
Two onsite cadres took the soldier to a shaded area and ensured he was drinking enough water.
Post security was contacted for ambulatory assistance, but with the situation worsening, the decision was made to transport the soldier in a government van to Forrest General Hospital. The soldier is currently under medical care at the hospital.
In response to the ongoing weather conditions and extreme heat throughout the state, the Mississippi National Guard issued this statement.
Want more WLBT news in your inbox? Click here to subscribe to our newsletter.
See a spelling or grammar error in our story? Please click here to report it and include the headline of the story in your email.
Copyright 2023 WLBT. All rights reserved.