Member of the American Medical Association Board of Directors meets with Mississippi doctors to discuss health care
Dr. Sandra Adamson Fryhofer is concerned about a tripledemic this fall and winter
Published: Aug. 11, 2023 at 10:10 PM CDT
JACKSON, Miss. (WLBT) - Doctors want you to prepare before the fall for a possible tripledemic. That is COVID, flu and RSV. In an exclusive interview, we talked with Dr. Sandra Adamson Fryhofer, a member of the Board of Directors for the American Medical Association. She is in town meeting with doctors from around the state.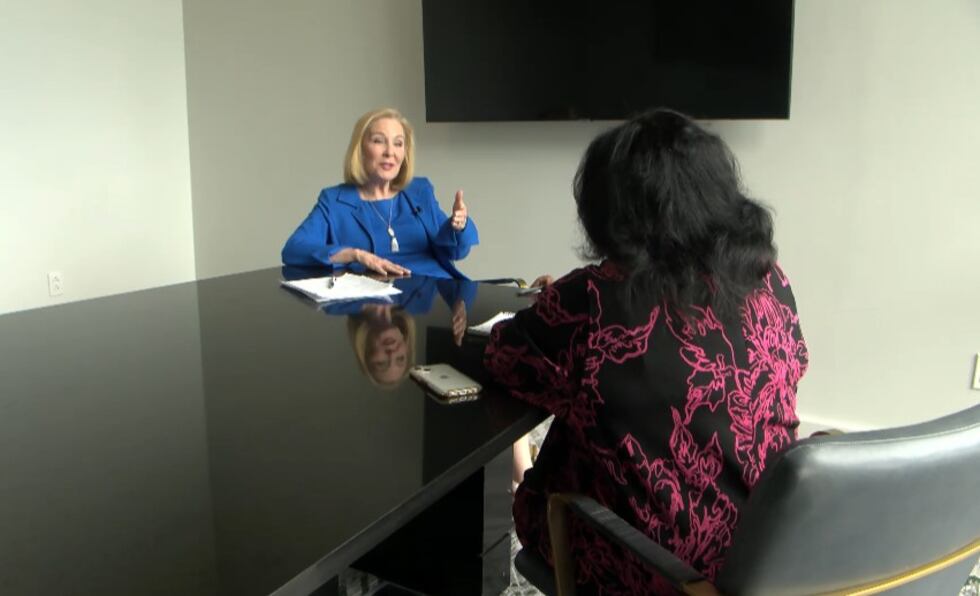 This is the 155th Annual Session of the Mississippi State Medical Association. Dr. Sandra Adamson Fryhofer is one of the doctors here to discuss the status of healthcare around the country and in Mississippi. One of her big concerns is another possible tripledemic this fall and winter. She says vaccinations will help.
Dr. Fryhofer said, "This is the perfect year to do it. Deja Vu last year when we had the tripledemic and the hospitals were overwhelmed with patients with COVID, Flu, and RSV. We do not want a repeat of last year."
Dr. Fryhofer says there is exciting news about a new RSV drug for babies.
"Now it's interesting. It's an immunization, but it's not a vaccine. It's a monoclonal antibody, a one-time shot that's given to little babies in their first RSV season," said Dr. Fryhofer.
The doctor explains the new RSV immunization can keep little babies from getting an infection with RSV and cuts their risk by 80%. It cuts the risk of hospitalization by 80% as well.
The Atlanta-based physician also visited the School of Medicine at UMMC. She says it is encouraging to see more medical students, and Dr. Fryhofer says we will need them.
Dr. Fryhofer said, "Over the next five years, about 35% of physicians will reach retirement age."
Maternal and infant mortality are also under the microscope for doctors working to save the lives of more mothers and their babies.
"The maternal mortality rate here in Mississippi is abysmal. About 32.3 women die in childbirth for every 100,000 live births. But it's not just Mississippi. This is a problem throughout the country."
Dr. Fryhofer says access to quality healthcare means keeping rural hospitals open and making sure those who need medical insurance have it.
Fryhofer said, "People without health insurance live sicker and die younger. And we're talking about people that are working, the working poor. They make too much money to be on Medicaid, but they don't make enough money to have regular insurance. And we owe it to them to make sure that they have the health care they need to help keep them and their families healthy. That, to me, is just a human right."
Dr. Fryhofer also told us a new COVID booster will be available this fall.
Want more WLBT news in your inbox? Click here to subscribe to our newsletter.
See a spelling or grammar error in our story? Please click here to report it and include the headline of the story in your email.
Copyright 2023 WLBT. All rights reserved.