Derek Carr and the Saints prepare for preseason opener against the Chiefs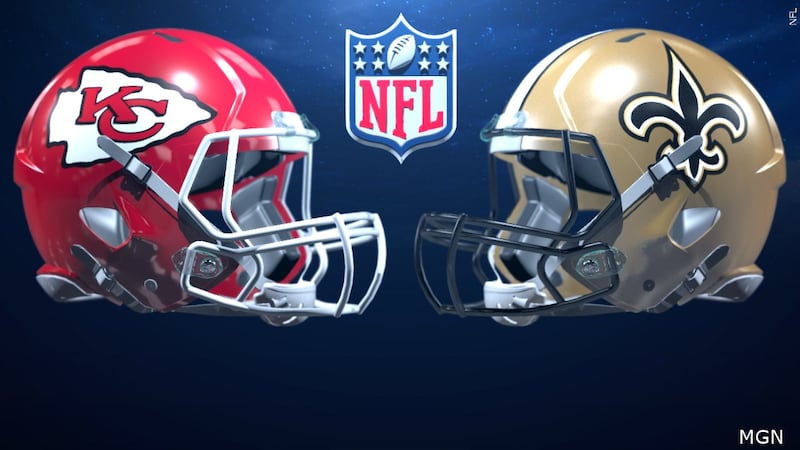 Published: Aug. 11, 2023 at 4:33 PM CDT
NEW ORLEANS (WVUE) - The Saints moved practice on Friday inside the Caesars Superdome. They're getting ready for their preseason opener on Sunday against the Chiefs.
"I think they're ready to see somebody else, and I'm ready to see them. I'm ready to see us go out against a tremendous opponent. I have no idea what their plans are, but we'll put our guys out there and go compete. I'm excited to see our guys. I know our guys have worked extremely hard, and we've had a good camp. It's time to start playing some games," said head coach Dennis Allen.
"I was thinking about this the other day. Someone was asking me about playing in the preseason. I was like, you know what, when you've been cut and released, any chance you got to put a uniform on in an NFL game you take full advantage. If they want me to play the whole game, I'll play the whole game gladly. I'm not going to take any of this for granted. It's usually not as much as you want it to be. You're feeling good, and then boom you're done. Whatever they ask we'll do it," said quarterback Derek Carr.
"You get into the game, you watch how the game is going. We'll make a decision when I've seen enough," said Allen.
SAINTS HEADLINES
Rookies with Louisiana ties having impressive NFL preseason debuts
Superdome renovations half-finished ahead of upcoming Saints season
Saints head over to the Dome for training camp on Friday / After Further Review: Five takes from Saints practice #14
Drew Brees and a fight grace Saints' final practice before Sunday's preseason opener
Ranking the Saints: #1 Alvin Kamara
Saints fans will never get enough of the Carr/Chris Olave connection this fall. Olave is the camp MVP so far.
"With all the weapons and talent we have. With Pete and our offensive staffs mind. Our offensive line, letting those guys get open. It's a lot of fun to be their quarterback. Especially a guy like Chris who works so hard. Usually your best players are your hardest workers. Usually if that's the case, it's going to workout alright," said Carr.
There was a special guest at practice in the Dome, Saints legend Drew Brees stopped by for most of the workout.
Kickoff is at noon on Sunday. Fox 8′s pre-game show starts at 11:30 a.m.
See a spelling or grammar error in our story? Click Here to report it. Please include the headline.
Subscribe to the Fox 8 YouTube channel.
Copyright 2023 WVUE. All rights reserved.