Mississippi State University student and Brandon native appears in Barbie movie and volunteers to save lives from human trafficking
BeBe Rayborn is using the popularity of the movie and her modeling career to work as an advocate
Published: Aug. 4, 2023 at 10:25 PM CDT
BRANDON, Miss. (WLBT) - A Mississippi State University senior who is from Brandon is having an unbelievable summer.
BeBe Rayborn is an extra in the hit Barbie movie and began a successful modeling career at 14. She talked with us about how she has become an advocate fighting to save lives from human trafficking.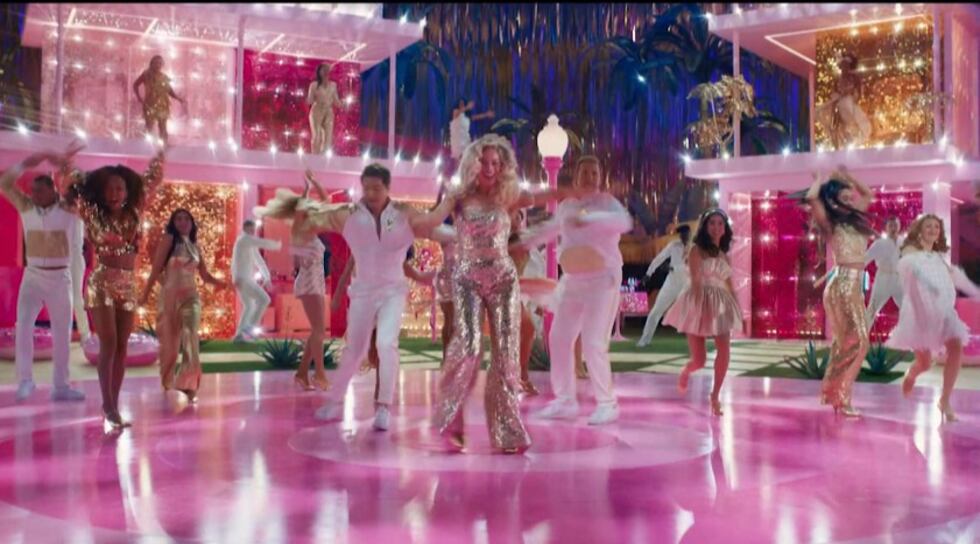 BeBe Rayborn says getting the call for the Barbie movie was an unbelievable but wonderful surprise.
"It was like nothing I'd ever imagined before. You know, I was not used to that world at all. It was very many moving parts. You had, you know, costume designers, set designers, you had the photographers, videographers. And it was just a dream. I felt like I was in a movie while I was filming for the movie," Rayborn said.
Rayborn shared a photo from the set of the movie. She says it took 12 hours.
"So the week beforehand, they basically did like a costume rehearsal where they like try on everyone's clothes, and you walk in, and it's just like, lines of these pink and colorful outfits, and I was like I was in a Barbie house. Next thing I know, they're measuring me for extensions that go down to my waist that were like 20 pounds, and it was just crazy being there, and just seeing all the different creative aspects that go into that," said Rayborn.
Rayborn has been modeling since she was 14 years old. She signed with a local agency.
Rayborn said, "I applied to a local modeling agency called JEA. and Jamie Ainsworth. From there, it got me signed with agencies in New York and London. And after that, when I graduated high school, when I was 17 years old, I went to New York, and everything just fell in my lap after that."
Rayborn has used the visibility of the movie and her international modeling career to volunteer as an advocate to help increase awareness about human trafficking. One of her friends almost became a victim.
"I made a friend who's a very successful model now. She was almost trafficked and lured by a fake modeling agency, who at the last minute was waiting for her at the airport. She didn't end up going due to someone advising her not to, but the reality is that just ended up getting so close to home," said Rayborn.
Rayborn volunteers with the Mississippi Human Trafficking Council and No Longer Bound on the Mississippi State campus. Her hope is to save lives through awareness and education.
Rayborn said, "Most time traffickers are people that people know, whether it is a family who's trafficking their own child for money for things such as drugs, or there's something called the Romeo effect where a bunch of young girls fall into this, they start talking to a guy online, they think they're their boyfriend, they care about them, and they disappear. And they're just labeled as a runaway."
In addition to spreading the message on human trafficking, Rayborn will graduate with a double major in Communications/ Public Relations and Philosophy with an emphasis in Religion in May of 2024 and then plans to pursue a Masters Degree. She also plans to continue her modeling career, heading back to London next summer.
Rayborn says it is important to remember human trafficking can happen to anyone, and it is important for parents and their kids to talk. She adds kids should tell an adult what is going on and not keep secrets. She says human traffickers hide in the shadows, and secrecy is one of the weapons they use.
Want more WLBT news in your inbox? Click here to subscribe to our newsletter.
See a spelling or grammar error in our story? Please click here to report it and include the headline of the story in your email.
Copyright 2023 WLBT. All rights reserved.