Frustrated and angry residents share concerns on water and sewer problems in Jackson
About a hundred people attended the meeting at Mt. Nebo Baptist Church
Published: Jul. 18, 2023 at 11:08 PM CDT
JACKSON, Miss. (WLBT) - Members of the Jackson City Council have held a series of community meetings. The latest was held Tuesday night.
Pamela Sanders said, "We were getting a water bill every other month, less than 80 dollars. Now we get a water bill every month for 300 dollars-a-month."
At least a hundred people attended the community meeting focusing on water billing and ongoing sewer issues in Jackson.
The meeting was hosted by Ward 5 Councilman Vernon Hartley at Mt. Nebo Baptist Church. Many of those who asked questions expressed frustration with not seeing results, in some cases for years.
Other residents said billing is one of the biggest problems they are facing and not having any confidence what they are being charged is accurate.
Hartley said, "You have to show a good track record in order to get the trust. I mean, in order to get folks feeling comfortable that their bill is right in order for them to be comfortable that the water is safe, it takes time."
Jackson's Third Party Water Manager, Ted Henifin, said, "Water is not as big of a challenge. People are getting water to their house, their pressure is there, they haven't had the boil water notices. So I'm not surprised that the focus now is on the billing system."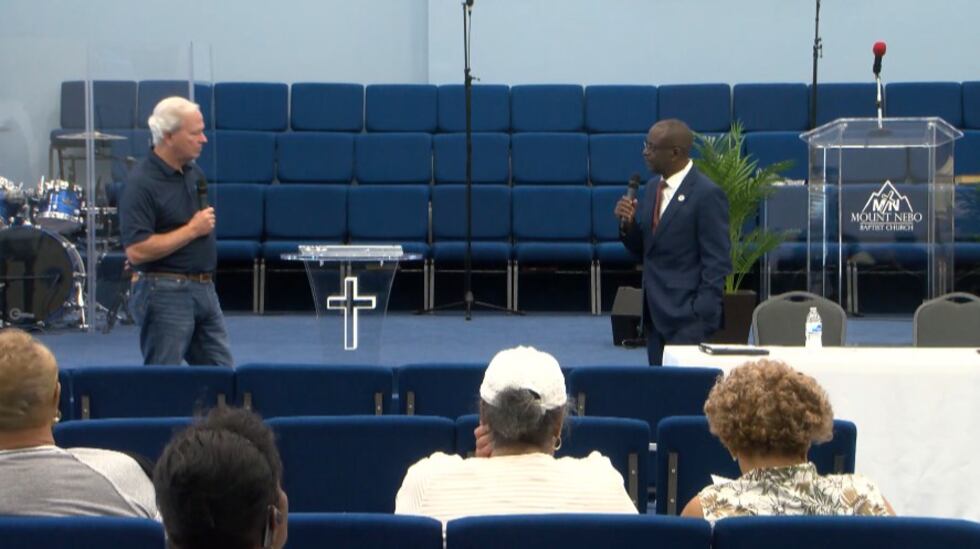 Henifin says JXN Water continues the work to solve the problems and billing issues must be resolved to sustain the city's water system in the future.
Want more WLBT news in your inbox? Click here to subscribe to our newsletter.
See a spelling or grammar error in our story? Please click here to report it and include the headline of the story in your email.
Copyright 2023 WLBT. All rights reserved.