Sheriff: Persons of interest cleared after man shot, killed outside Tunica restaurant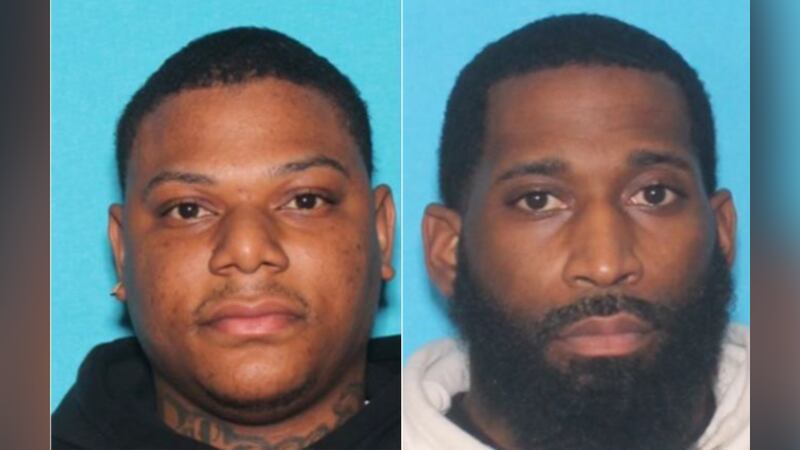 Published: Jul. 5, 2023 at 9:13 PM CDT
|
Updated: Jul. 6, 2023 at 5:14 PM CDT
TUNICA, Miss. (WMC) - Still no charges have been filed after a man was shot and killed outside a Mexican restaurant in Tunica on Monday.
The Tunica County Sheriff's Office (TCSO) released two persons of interest, 26-year-old Robert "Domane" Fleming Jr. and 34-year-old Jasean "Fly" French, after both were sought for questioning on Wednesday.
Both Fleming and French reported to the sheriff's office on Thursday and were later released.
Deputies say 43-year-old Cortez Wilkins, of Tunica, was first identified as a person of interest in this homicide investigation but has also since been cleared. TCSO says Wilkins reported to the sheriff's office hours after the shooting.
At 4:43 p.m. Monday, deputies received a 911 call from a concerned patron about a fight that led to a man being shot outside the Mexico Grill located at 3669 U.S. Highway 61 North in Tunica.
Upon arrival, 35-year-old Jimmy "He-Man" Dotson, of Tunica, was found shot and treated on the scene, but later succumbed to his injuries, TCSO says.
Another shooting victim left the scene in a private vehicle but was later stopped north of Tunica and transported to Regional One Hospital for non-life-threatening injuries.
TCSO says none of Dotson's friends or family members who were with him at the restaurant called 911, and they still have not complied with deputies to give a statement.
"Jimmy Dotson was there with friends and family, but no one dialed 911 to report that he was in trouble," said Sheriff Calvin Hamp.
Hamp also said the shooting was determined to be gang-related.
This investigation is active and ongoing.
Those with more information are asked to contact TCSO at 662-363-1411 or Tunica County CrimeStoppers at 662-910-0400.
Any information that leads to an arrest can pay up to $1,000.
Click here to sign up for our newsletter!
Click here to report a spelling or grammar error. Please include the headline.
Copyright 2023 WMC. All rights reserved.