Hal's St. Paddy's Day Parade and Festival raises thousands of dollars for Children's Of Mississippi at UMMC
A check presentation was held Tuesday
Published: Jun. 20, 2023 at 6:46 PM CDT
JACKSON, Miss. (WLBT) - Jackson's annual street party with a purpose has helped raise thousands of dollars to support children and their families in Mississippi.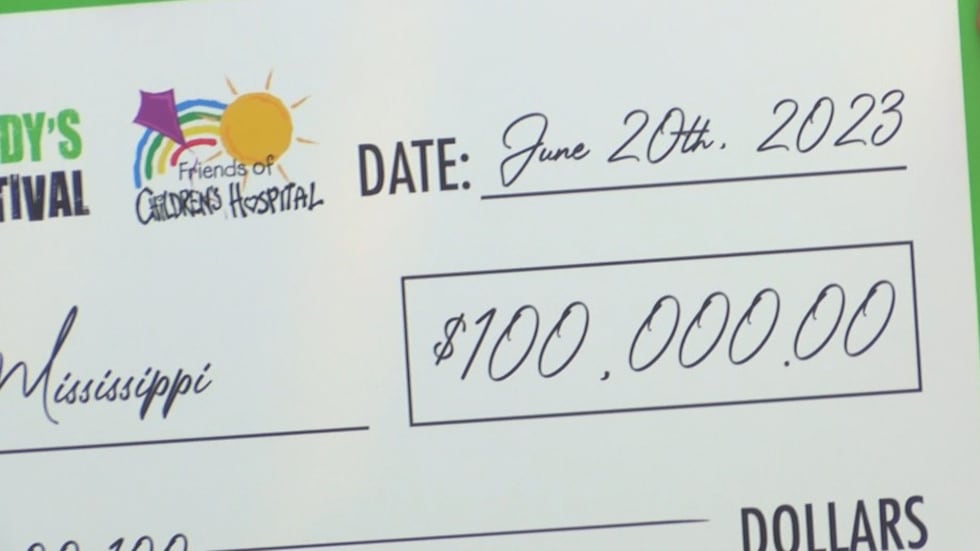 This year's Hal's St. Paddy's Parade and Festival raised $100,000, which was presented to Friends of Children's Hospital at UMMC Tuesday.
Malcolm White and Sweet Potato Queen Jill Conner Browne joined the check presentation along with volunteers and supporters for Friends of Children's Hospital.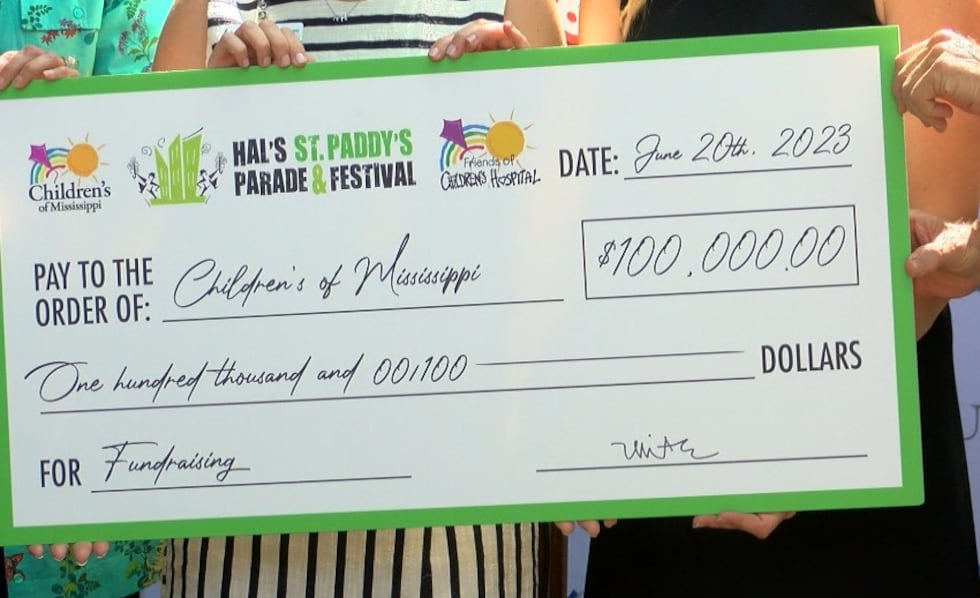 White said, "We are steady planning year 41, upcoming 4th Saturday in March. We're really excited. We already actually have a bit of a theme and a Grand Marshal in mind. So stay tuned for that. We'll gather you up once we make that final decision".
Jill Conner Browne said, "I want to encourage everybody to get involved not just to come to the parade or participate in the parade but think of things that you can do in your group, in your church, in your school, wherever, to raise money for our hospital. Children's of Mississippi that is the only hospital in the state where any child can be and is treated regardless of ability to pay."
This year was the 40th anniversary of the annual parade and festival.
Want more WLBT news in your inbox? Click here to subscribe to our newsletter.
See a spelling or grammar error in our story? Please click here to report it and include the headline of the story in your email.
Copyright 2023 WLBT. All rights reserved.