Two inmates escape Hinds County jail by climbing through air duct, sheriff says
Published: May. 29, 2023 at 10:52 AM CDT
JACKSON, Miss. (WLBT) - Two inmates have escaped from a Hinds County jail just one month after the last breach at the same facility.
According to Hinds County Sheriff Tyree Jones, Michael Lewis and Joseph Spring, both 31 years old, were missing from the Raymond Detention Center during Monday morning's official headcount.
The breach occurred inside the ceiling of the recreation room, the sheriff said, with the two gaining access to the air duct and making their way out of the jail.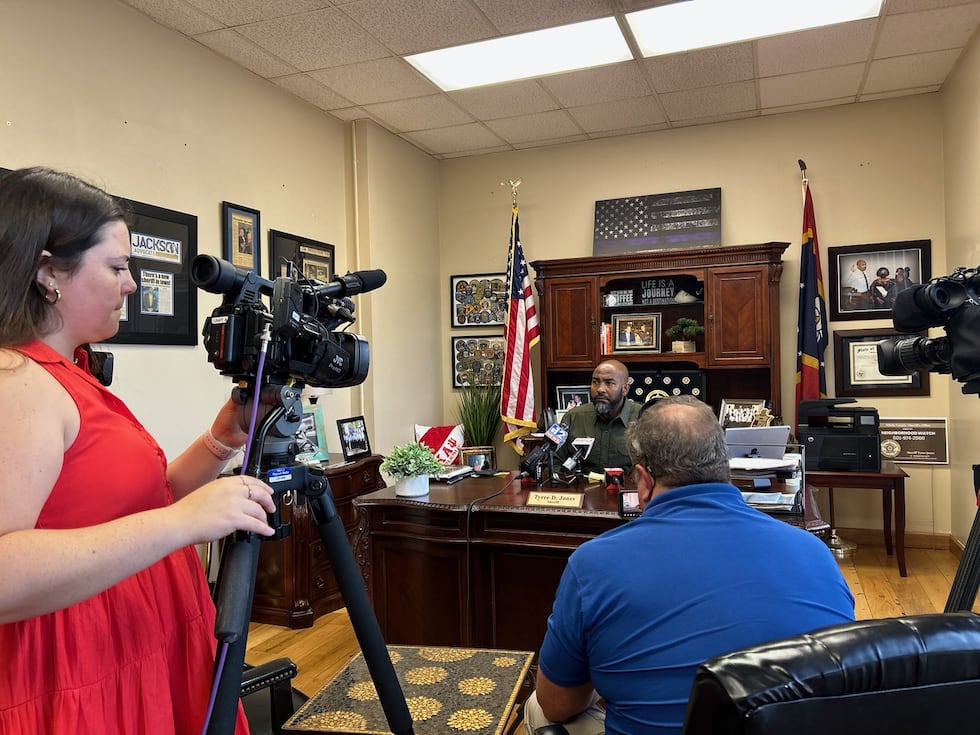 After exiting the facility, the two then jumped the fence outside of the jail. A deputy would later discover blood near where the two supposedly escaped, as well as other items that may have belonged to the inmates.
Spring has been in the jail since November on parole violations and burglary charges. Lewis has been in the facility since December on DUI and marijuana possession charges.
Authorities do not know where the inmates are or where they are going. However, there have not been any reports of them being spotted in the immediate area, the sheriff said.
They were last seen on foot and wearing red jumpsuits.
During a Monday afternoon press briefing, the sheriff apologized for the escape, calling it "a public safety breach." In April, four detainees also escaped the Raymond Detention Center.
One of those detainees killed a preacher and later died in a house fire during a standoff with Leake County deputies.
Another detainee was found dead in a white pickup truck at a New Orleans truck stop. Two other escapees were later recaptured.
Sheriff Jones said more money is needed at the Raymond Detention Center "to be able to address some of these long-standing issues..."
Want more WLBT news in your inbox? Click here to subscribe to our newsletter.
See a spelling or grammar error in our story? Please click here to report it and include the headline of the story in your email.
Copyright 2023 WLBT. All rights reserved.