Saints playing the role of favorites in a majority of their 2023 games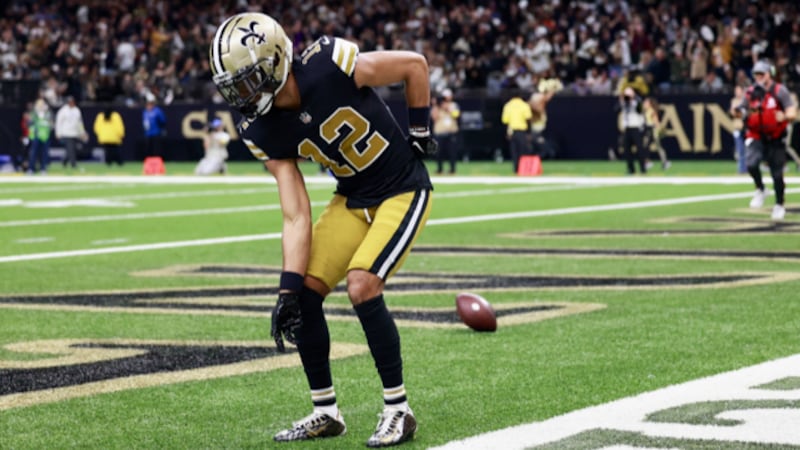 Published: May. 25, 2023 at 10:41 AM CDT
NEW ORLEANS (WVUE) - Optimism reigns supreme when it comes to the Saints and sports betting in 2023. The Black and Gold are the favorites to win the NFC South, picked to make the playoffs, and currently have an over/under win total of 9.5 games.
This week, Caesars Sportsbook released odds on 16 of the 17 Saints games, and you guessed it, New Orleans is the favorite in more games than the underdog.
Ten games the Saints are the favorites, and in six matchups the underdog.
The biggest number for the Black and Gold, week 4, 4.5-point favorites over the Bucs at home. Biggest underdog scenario for New Orleans, week 5 and week 10, 3-point underdogs at New England and Minnesota.
The Saints were 7-10 against the spread last season.
For more sports betting talk, checkout the Final Bet on Thursday at 10:35 p.m. on FOX 8.
Here's a full listing of all the Saints lines:
Week 1: -3.5 vs Titans
Week 2: +1 at Panthers
Week 3: +1.5 at Packers
Week 4: -4.5 vs Bucs
Week 5: +3 at Patriots
Week 6: -3 at Texans
Week 7: -1 vs Jaguars
Week 8: -1 at Colts
Week 9: -3 vs Bears
Week 10: +3 at Vikings
Week 11: Bye
Week 12: -1 at Falcons
Week 13: +1 vs Lions
Week 14: -3 vs Panthers
Week 15: -2.5 vs Giants
Week 16: +1 at Rams
Week 17: -2.5 at Bucs
Week 18: No line vs Falcons
See a spelling or grammar error in our story? Click Here to report it. Please include the headline.
Copyright 2023 WVUE. All rights reserved.