Man selling watermelons out of truck hospitalized after being shot in attempted robbery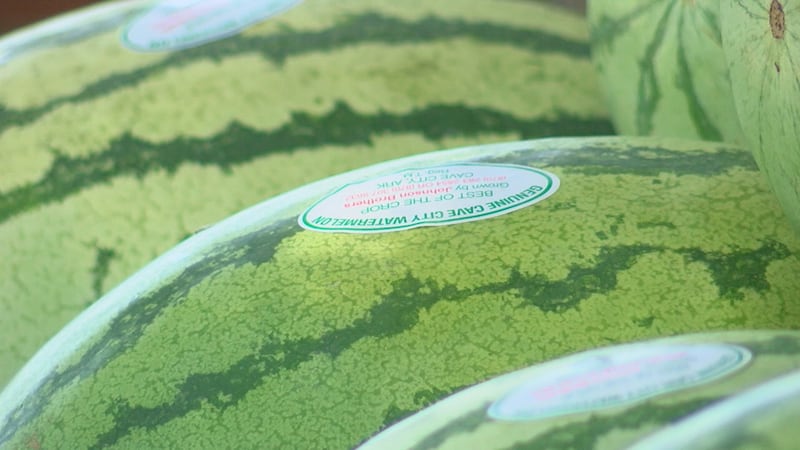 Published: May. 16, 2023 at 9:00 PM CDT
|
Updated: May. 17, 2023 at 7:01 PM CDT
MEMPHIS, Tenn. (WMC) - A street vendor selling watermelons was shot in broad daylight during an attempted robbery at a busy intersection Monday morning, according to Memphis police.
At 9:45 a.m. Monday, officers responded to the corner of Homer Street and Wayne Avenue, where a man who was selling watermelons out of his truck was found lying on the ground suffering from a single gunshot wound to his left side.
Police say the vendor was transported to Regional One Hospital in critical condition.
A witness who was standing at the truck when the shooting took place told police he was a friend of the fruit vendor.
He said he was leaning against the side of the truck talking to the victim when a silver, four-door sedan, possibly a Nissan or Infiniti, pulled up to the four-way stop facing northbound on Homer Street.
The driver then exited the car, armed with a handgun, and approached the vendor while a passenger got out and approached the witness.
The passenger started to check the witness' front pant pockets when the vendor pulled out a revolver to defend himself.
The driver of the sedan then fired one shot, striking the victim.
The vendor fired one shot back at the shooter before falling to the ground.
Both suspects got back into the silver sedan and drove northbound on Homer Street.
Another witness told police she was inside her home when she heard the gunfire.
She said she looked outside and saw the alleged shooter running toward the silver sedan, and saw the victim lying on the ground.
She told police that she got her first aid kit and went outside to help the wounded vendor.
A third witness told officers that he witnessed the entire incident as he was driving on Macon Road turning onto Homer Street.
According to the police report, nothing was stolen.
At last check, the victim remains in critical condition at the hospital.
Click here to sign up for our newsletter!
Click here to report a spelling or grammar error. Please include the headline.
Copyright 2023 WMC. All rights reserved.