Jackson attorney helps with release of humanitarian made famous in the movie Hotel Rwanda
Attorney John Arthur Eaves and his son worked as members of the legal team to free Paul Rusesabagina from a Rwandan prison
Published: May. 4, 2023 at 10:28 PM CDT
JACKSON, Miss. (WLBT) - He became well known after the release of the movie based on his life, Hotel Rwanda. But what many people in this country don't know is Paul Rusesabagina was kidnapped from the United States and thrown into prison in Rwanda.
WLBT met exclusively with the Jackson attorney, John Arthur Eaves, who was part of the team, along with the State Department, in helping gain his freedom just a few weeks ago.
It has only been a few weeks since Paul Rusesabagina gained his freedom from a Rwandan prison.
Well known Jackson attorney John Arthur Eaves and his son Brady worked tirelessly on the case.
The president of Rwanda, had tried three or four attempts on his life. They had been following him, they had been hacking his media through Pegasus software, they have been stalking him", Eaves said.
Family members appealed for help after the kidnapping.
"When I spoke with the family of Paul Rusesabagina, I was so inspired by their passion, to set their father free," Eaves said.
Court documents detail how the Rwandan government openly admitted it planned an elaborate operation inside the United States to track, trick and ultimately kidnap Rusesabagina who was drugged and taken back to Rwanda.
"He thought he was going with a church minister, to talk to the people of Burgundi, about reconciliation, about peace about talking to each other about working out their differences", Eaves said.
With his back against the wall and with pressure from the State Department, the Rwandan President finally released Rusesabagina after more than two years on March 24. His team in this country held a press conference on the release.
"God made him very unique. And this is a man that I don't think he knows what fear is," Eaves stated. "He's a very principled man. He's passionate about helping people he's passionate about speaking out."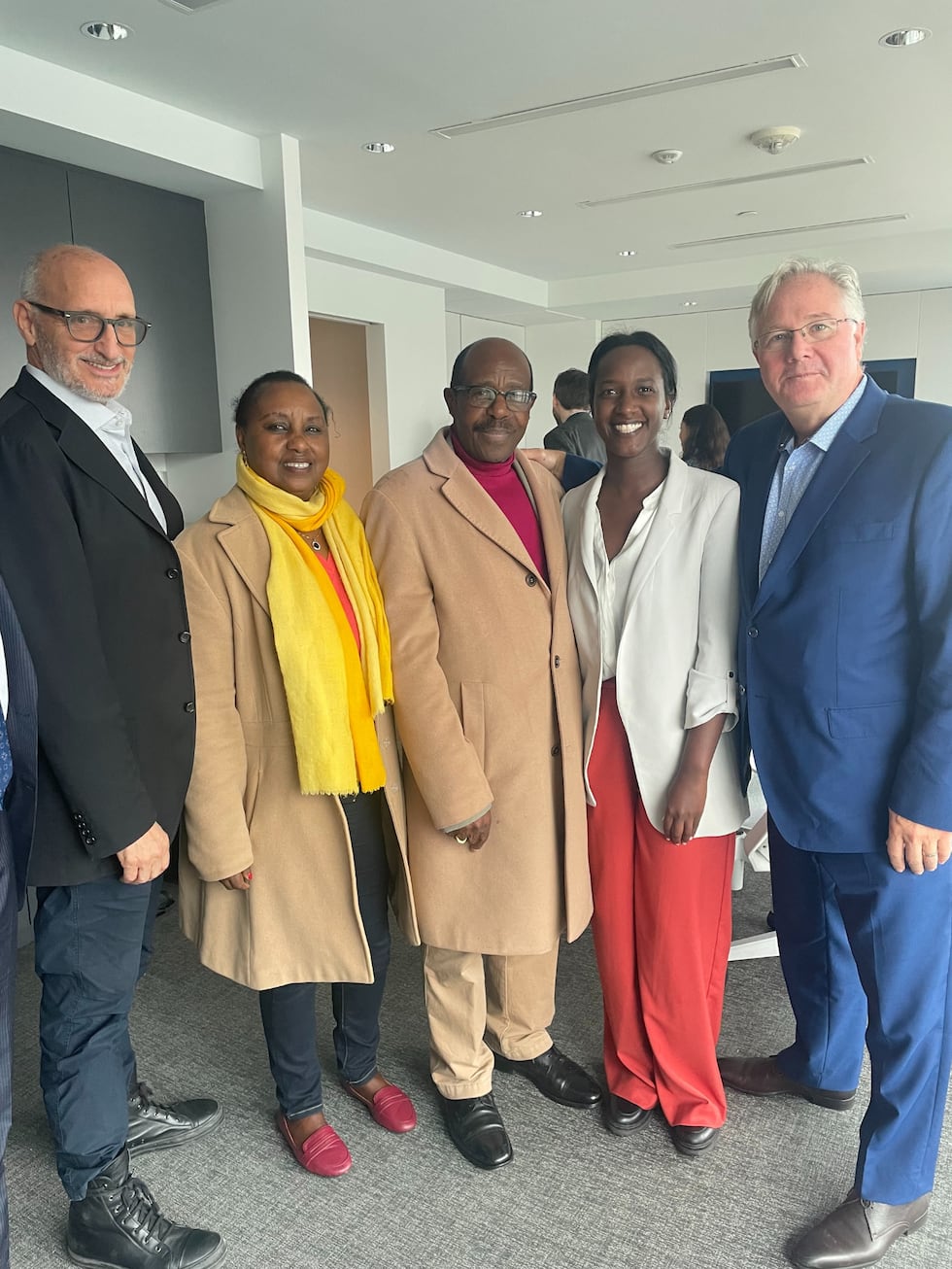 Eaves explains the treatment behind bars.
"He was denied medical access when he was there," Eaves said. "He was tortured while he was there, with a lot of physical, put boots on his body, so he couldn't breathe, other forms of torture."
Eaves says saving more than 1,200 people inside the hotel in Rwanda during deadly and brutal ethnic cleansing by military forces - that was depicted in the movie Hotel Rwanda made Rusesabagina - a threat and target for the Rwandan President but his heart for humanitarian work and freedom for others in his country will not stop.
"I think for many of us, in my firm, we're overjoyed because so many of our cases, end in tragedy, in fact, we're cleaning up a tragedy that's already occurred. This was the one case that had a happy ending," Eaves said.
Secretary of State Antony Blinken said in a statement March 24, "I welcome today's release of Paul Rusesabagina by the Government of Rwanda. It is a relief to know that Paul is rejoining his family, and the U.S. Government is grateful to the Rwandan Government for making this reunion possible. We also thank the Government of Qatar for their valuable assistance that will enable Paul's return to the United States."
The United States believes in a Rwanda that is peaceful and prosperous. We reaffirm the principle of seeking political change in Rwanda and globally through peaceful means. There is simply no place for political violence. I thank those across the U.S. Government who have worked with the Rwandan Government to enable this outcome.
Want more WLBT news in your inbox? Click here to subscribe to our newsletter.
See a spelling or grammar error in our story? Please click here to report it and include the headline of the story in your email.
Copyright 2023 WLBT. All rights reserved.